« See all FAQs for RocketWeb | Configurable Android WebView App Template
How to fixed the RocketWeb android issue or a bug?
We Warm Welcome you from the InfixSoft team. As per the Envato CodeCanyon policy, the support is not included with the license you buy. But in the case of our customer fetches any problem we will help free of cost. So cooperate from your side is very important. We always try to provide support with our best effort. Please notice that due to different time zone and government holidays sometimes you can get a late response. But we never ignore client requests. If you send us an email then definitely you get a reply.
License details: https://codecanyon.net/licenses/standard/"
RocketWeb Android has video guidelines with documentation so please follow. After following this if you face any problem we have a support knowledgebase website. Follow the website link below you will found most of the solution there.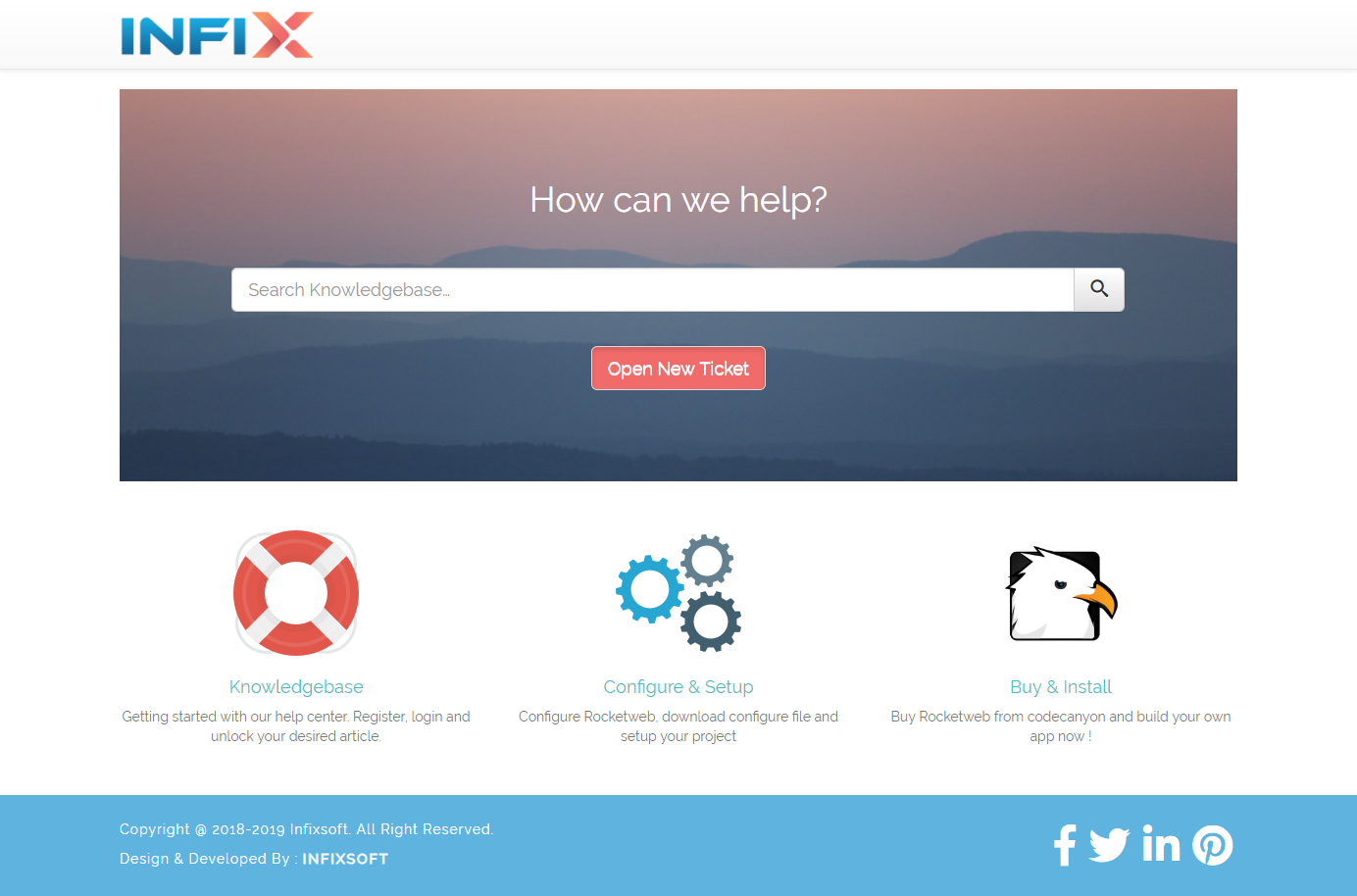 Knowledgebase website: https://help.infixsoft.com/ YouTube tutorial: https://www.youtube.com/playlist?list=PLV18_kimg8Kw5ZWc7BK7KmPk1Yptcq-qu
How to contact the support team?
Fist of all most of the issue you fetch is very common and can easily be solved. So, first of all, search for your problem here.
Android issue: https://help.infixsoft.com/category/rocketweb-android/ iOS issue: https://help.infixsoft.com/category/rocketweb-ios/
In case you don't found the issue or not fixed then please send an email at
imrankst1221@gmail.com
to contact us with the below information:
Details of your issue.
Your purchase code of CodeCanyon.
Full page screenshot.
rocket_web.io file (which you download from code config page).
Tips: Please follow the video tutorial step by step. Do not make any change your own and don't test a random website. I hope you don't fetch any problem. And if you stack doesn't try the random solution.
keep in touch for future opportunities
Best Regards, InfixSoft Team