If you are looking for a nice template to create your own game like Super Mario Bros, Sonic or Donkey Kong, this is it. This is a complete template with all the features from popular games in the same genre.

The code is well commented and organized. It is very easy to take it and turn into any platform game you desire.
Features:
Mobile and keyboard controls
Work on all HTML5 browser and mobile devices
Easy way to add/replace images
Share score on Facebook
Included Construct 2 file
What you get
Construct 2 File with fully commented Code
Assets (images and sounds fx)
Game demo
Documentation – How to add it to your site
If you have any question, don't hesitate in asking. IF YOU LIKED THE GAME, PLEASE LEAVE A REVIEW
AVAILABLE FOR FREELANCE WORK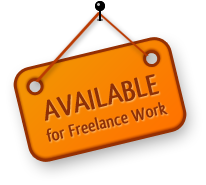 If you need to make changes to this or any other game or you need a brand new game, please send me a message.
MORE GAMES
If you are interested in learning more about making games, here is another great and interesting game.
Memory Game – HTML5 Educational Game
Guess How Many? – HTML5 Education Game
Coloring Book 48 Pages – HTML5 Educational Game
Block It – HTML5 Casual Game
Office Escape – HTML5 Puzzle Platformer Game
Circle Pong – HTML5 Casual Game
Find the Differences – HTML5 Puzzle Game
Locometry – HTML5 Educational Game
Blackjack Casino Game – HTML5 Mobile Optimized
50 States Challenge – HTML5 Educational Game
Kids Coloring Book – HTML5 Educational Game
Memes Face HTM5 Memory Game – Mobile Optimized
Rock Paper Scissors HTML5 Game – Mobile Optimized
Kids Puzzle Game – HTML5 Educational Game
Feed Mypetdog Number – Educational HTML5 Game
Match Mons – Puzzle Match Game
Carnival Shooter – Casual HTML5 Game