Locometry is a fun educational game to help children learn basic properties of simple geometric shapes. Children will practice looking for differences and similarities between shapes to complete puzzles.
In total there are 16 different shapes to learn from in the game.

FEATURES:
Mouse or touch control
Work on all HTML5 browser and mobile devices
Easy way to add/replace images
Included Construct 2 file
Ability to use C2 Free Version since it has less than 100 events
Included assets (images and music)
WHAT YOU GET
Construct 2 File with fully commented Code
Image assets
Game demo
Documentation
If you have any question, don't hesitate in asking.
AVAILABLE FOR FREELANCE WORK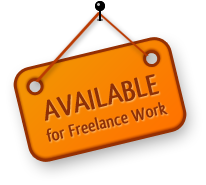 If you need to make changes to this or any other game or you need a brand new game, please send me a message.

MORE GAMES
If you are interested in learning more about making games, here is another great and interesting game.
Blackjack Casino Game – HTML5 Mobile Optimized
50 States Challenge – HTML5 Educational Game
Kids Coloring Book – HTML5 Educational Game
Memes Face HTM5 Memory Game – Mobile Optimized
Rock Paper Scissors HTML5 Game – Mobile Optimized
Kids Puzzle Game – HTML5 Educational Game
Feed Mypetdog Number – Educational HTML5 Game
Match Mons – Puzzle Match Game