Blackjack is the most widely played casino banking game in the world. The game is also knows as Twenty one (21). The idea of the game is to have a better hand then the dealer, which can be done in a number of ways:
Get 21 points on the player's first two cards (called a blackjack), without a dealer blackjack;
Reach a final score higher than the dealer without exceeding 21; or
Let the dealer draw additional cards until his or her hand exceeds 21.
Features:
Mouse or touch control
Work on all HTML5 browser and mobile devices
Easy way to add/replace images
Included Construct 2 file
Included assets (images and music)
What you get
Construct 2 File with fully commented Code
Image assets
Game demo
Documentation
If you have any question, don't hesitate in asking.
AVAILABLE FOR FREELANCE WORK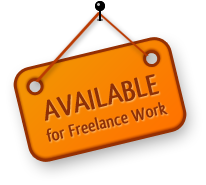 If you need to make changes to this or any other game or you need a brand new game, please send me a message.

MORE GAMES
If you are interested in learning more about making games, here is another great and interesting game.
50 States Challenge – HTML5 Educational Game
Kids Coloring Book – HTML5 Educational Game
Memes Face HTM5 Memory Game – Mobile Optimized
Rock Paper Scissors HTML5 Game – Mobile Optimized
Kids Puzzle Game – HTML5 Educational Game
Feed Mypetdog Number – Educational HTML5 Game
Match Mons – Puzzle Match Game