Bubble rescue is a very challengin and addictive cartoonish game.
The goal is to keep bubble from hitting the obstacle until you reach the end of level.
The game consist of 7 unique and interesting levels, one harder than the previous. 
The game features an amazing transition from level completed to main screen.
The game was built on Construct2 FREE version. 

Features:
Mouse and touch controls
Work on all HTML5 browser and mobile devices
Included Construct 2 file
What you get
Construct 2 File
HTML5 Game demo
Documentation – How to add it to your site
If you have any question, don't hesitate in asking. IF YOU LIKED THE GAME, PLEASE LEAVE A REVIEW
AVAILABLE FOR FREELANCE WORK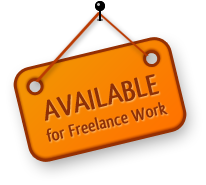 If you need to make changes to this or any other game or you need a brand new game, please send me a message.
MORE GAMES
If you are interested in learning more about making games, here is another great and interesting game.
Brain Games – What is inside?

Cockroach Smasher – HTML5 Casual Game (CAPX + APK)

Math Genius 2 – Educational HTML5 Game

Fruit Match – HTML5 Casual Game

Mad Boy Adventures – HTML5 2D Side Scroller Game

Coloring book for kids – HTML5 Educational Game

Kids Puzzle – HTML5 Educational Game

Super Cow Jet – HTML5 Casual Game

Math Genius – Educational HTML5 Game

Protect the World – HTML5 Casual Game

Shadow Boy Adventures – HTML5 Game

2 Cars – HTML5 Mobile Game

Candy Game – HTML5 Casual Game
The Flash Adventures – HTML5 Game
Memory Game – HTML5 Educational Game
Guess How Many? – HTML5 Education Game
Coloring Book 48 Pages – HTML5 Educational Game
Block It – HTML5 Casual Game
Office Escape – HTML5 Puzzle Platformer Game
Circle Pong – HTML5 Casual Game
Find the Differences – HTML5 Puzzle Game
Locometry – HTML5 Educational Game
Blackjack Casino Game – HTML5 Mobile Optimized
50 States Challenge – HTML5 Educational Game
Kids Coloring Book – HTML5 Educational Game
Memes Face HTM5 Memory Game – Mobile Optimized
Rock Paper Scissors HTML5 Game – Mobile Optimized
Kids Puzzle Game – HTML5 Educational Game
Feed Mypetdog Number – Educational HTML5 Game
Match Mons – Puzzle Match Game
Carnival Shooter – Casual HTML5 Game