Developing solutions to help businesses thrive better & faster
WHO WE ARE?
WP Swings is a full-service marketing consulting firm focused on innovative solutions, and a client-oriented approach. We work as an independent team of expertise of WooCommerce developers, designers, bloggers, and creative artists to serve you better WordPress/WooCommerce service.
We believe that to build affinity, a good team should have an eye to see what problem our client is facing, and how we can help them. So, our mission is to serve you with the best WooCommerce solutions in a better way to run your business with dynamic results.
WHY CHOOSE WP SWINGS?
If you go with any of the reasons below, you can definitely select us:
It will help you to set up your WooCommerce website.
Connect your WooCommerce store with any platform.
You can Sync your WooCommerce store data to any platform.
Give height to your store's performance.
Resolve any WordPress/WooCommerce issues.
It help you in converting sales & marketing campaigns.
You can generate leads for your online store.
Optimize your funnel for better conversions.
WITH OUR WOOCOMMERCE SOLUTIONS GIVE YOUR BUSINESS A NEW HEIGHT:
WP Swings is a fully-fledged and dedicated space to serve the solutions for WooCommerce and WordPress community in a better and easier way. We are the helping hand to your business to grow by creating solutions that automate your manual jobs, extend your store features, enhance your customer experience so you get the most out of your store.
Here's our portfolio containing the solutions businesses love to use.
OUR POPULAR PRODUCTS
Create, sell and manage Gift cards in your WooCommerce store so that customers can use them to buy their favorite products from your store..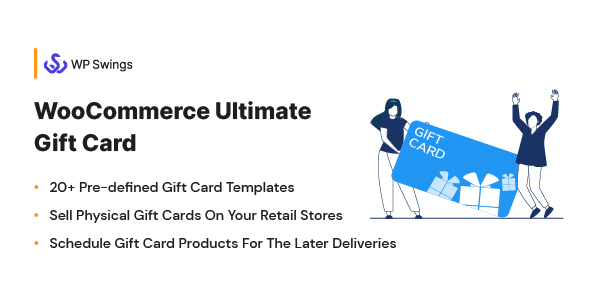 Reward customers with a points management plugin for their loyalty to earn their trust and retain them in your eCommerce store.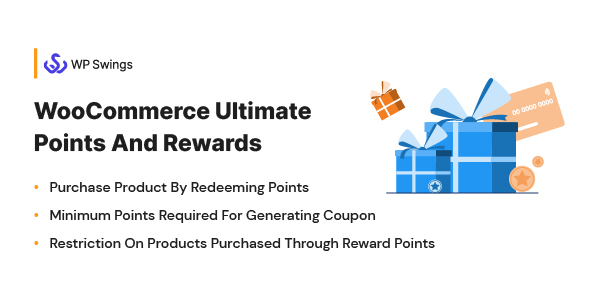 Make refunds and exchanges smoother by creating a simple refund management system stuffed with the organized refund, exchange, wallet, and cancel order features.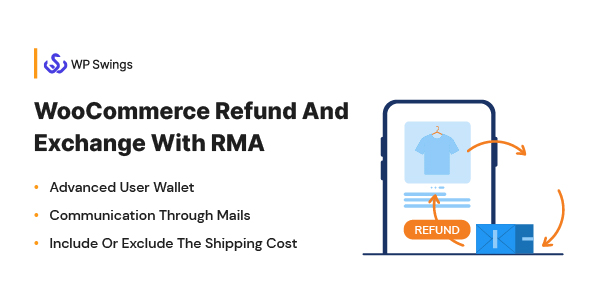 Display different variants of your products on the shop page to style the product variation swatches by changing the image, color, and text of the swatch.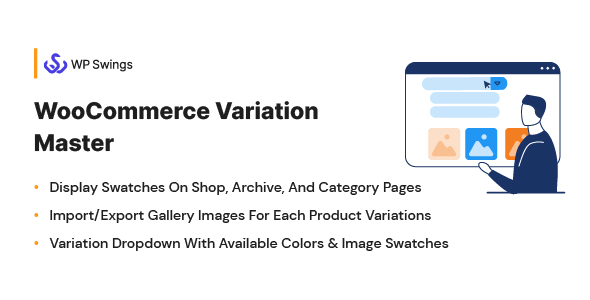 Displays order status with interactive graphics and allows customers to track their estimated delivery and stay updated about the ordered products.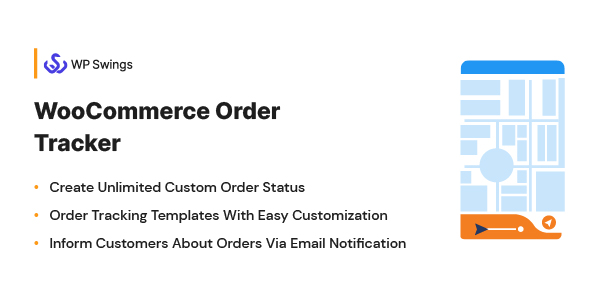 Here is a full list of PRODUCTS
HERE IS WHAT OUR CUSTOMERS HAVE TO SAY ABOUT US:
I have no words to describe the professionalism of this technical support team, it is simply incredible, I still can not believe the willingness to help their clients, thank you very much, keep what you are doing with as much excellence as now, doing the extra mile you will going very far.
Excellent customer support. Quick responses and quick fixing issues. Recommended!!

FOR MORE INFORMATION:
Learn step by step how WooCommerce Extension & WordPress Plugins of WP Swings works with the help of User Manuals & Documentation.

Request a demo of WP Swings's Woocommmerce/WordPress plugins which can help your business attract and convert more leads to customers.

Learn how to use WP Swings Plugins with user manuals, how-to's, and more! Navigate the Knowledge Base to find faqs related to every plugin.

WooCommerce Development Services helps online store owners to sell any physical or digital product with full grace for having sale & revenue.
Public Collections
View All Collections