ChatBot for WooCommerce
WoowBot is a Zero Configuration,
Zero Training
, Stand Alone ChatBot or Shopping Bot. You can make this Chat Bot to work with
any language
easily and quikcly. This plug n' play ChatBot plugin was developed with Ease of Use in mind and as such does not require any training, scenario creation or bot dialogue creation.
Facebook Messenger Live Chat is integrated
as extra along with
Call Me Back module
. WhatsApp, Viber, Skype, Phone Call and Web Link quick Icon options are also available! The
Onsite Retargeting
helps your Conversion rate optimization by showing your special offers and coupons on
Exit Intent
, time interval or page scroll down inside the chatbot window. Get rid of those other Exit Intent popups with a chatbot that talks directly with the shopper.
Shoppers can converse with the bot, view, select and
Add products
to cart directly from the chat interface. WoowBot also provides FAQ
Support
, eMail user query, Quick Cart,
Order Status
, Recently Viewed Products,
ShortCode for landing page,
Integrated Facebook Messenger Live chat,
Onsite Customer Retargeting
, Exit Intent pop up, and more features!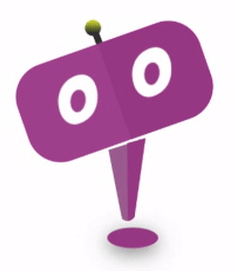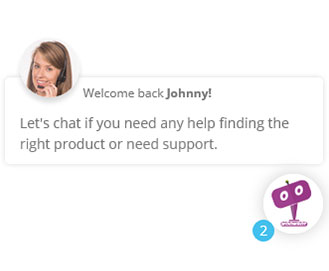 What is WoowBot Chat Bot?
WoowBot is the Next Generation Conversational Commerce for WooCommerce Platform. This stand-alone chat bot
does not require any other 3rd party service
and is ready to serve your shoppers with bare minimum configurations and set up. The
Integrated Facebook Messenger
gives you the option to innclude a Live Chat feature with real humans along with more quick icon options like WhatsApp, Viber, Skype, Phone Call and Web Link!
Conversational commerce
is the future of eCommerce. Enter WoowBot: a new way of customer interaction that allows brands to connect with their customers on a personal level while creating a more natural interaction that mimics the physical world.
24/7/365
WoowBot can provide live chat service for your shoppers and provide product search services, order status, and support. Increase
customer satisfaction
, reduce costs to scale and improve the ability to engage customers. You can even use WoowBot shortcode to create single page shopping experience!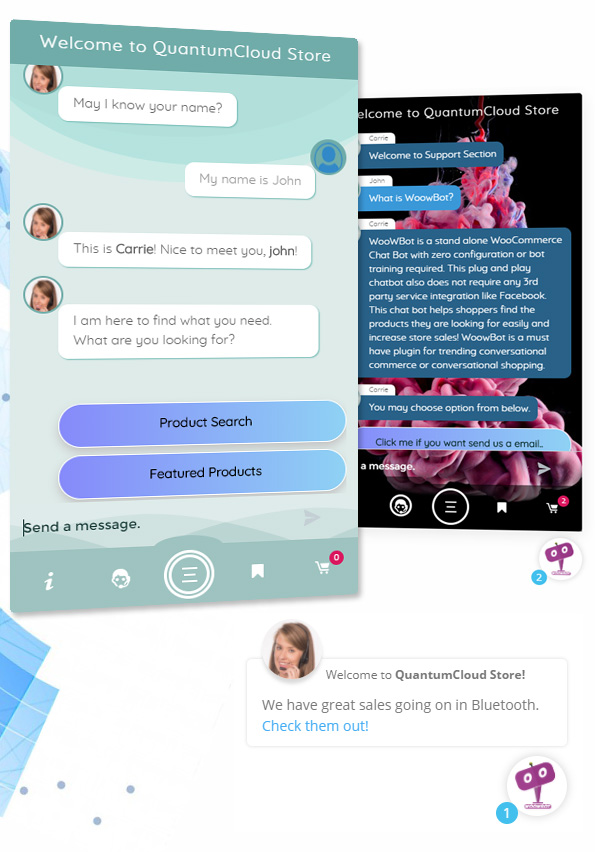 WoowBot Features
Personalized, 24/7 Shopping Bot
A personalized welcome goes a long way to light up one's day. WoowBot greets each person with a warm welcome and remembers previous chats. It helps the shopper find the
perfect product
s/he has been looking for. What is worse than not having a live chat on your eCommerce website? It is getting a "No one is Available to Chat" message. WoowBot is always there to find products and to help.

Zero Training Bot
Sure, there are other chat bot alternatives like Facebook messenger bots. But they require complex training and integration. WoowBot is truly plug n' play. If your store is in English language – you can simply
Install
WoowBot and you are
ready to go
. For other languages – you can change all the bot responses. But that's it! In addition, WoowBot comes with tons of extra features for power users to fine-tune the bot's personality!
Integrated FaceBook Messenger Live Chat and More
Integrate FaceBook Messenger experience directly into your website. This allows your customers to interact with your business anytime with the same personalized, rich-media experience they get on FaceBook Messenger Live Chat! This feature is completely optional and is not required for normal chatbot activity.
Onsite Retargeting, Remarketing, Conversion Optimization, Exit Intent
Recover up to 15% of Abandoning Visitors with Onsite Retargeting. WoowBot detects exiting Visitors and displays a targeted offer to your visitor determined by you. Up to 25% of retargeted visitors will respond to your message and turn into subscribers or customers. Targeted offers can be a coupon code, free ebook etc. Reduce your cart abandonment rate and recapture sales by setting perfectly timed messages that offer a discount or free shipping to keep your shoppers moving towards checkout.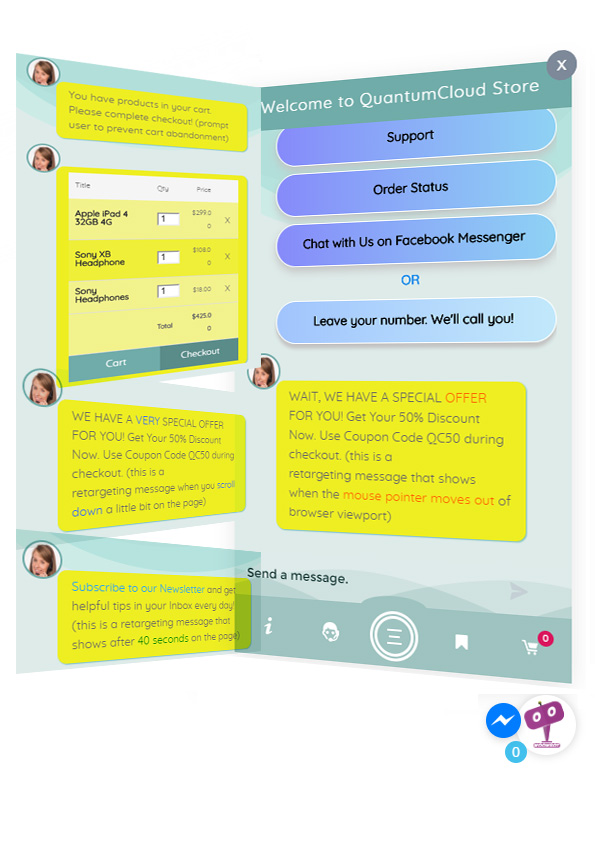 Use onsite retargeting to redirect visitors towards a desired conversion goal or landing page. You can direct abandoning visitors to some of your most popular content or hot-selling product to keep them on your site and improve your quality score.
Advanced Product Search & Display
WoowBot provides
advanced product search
through special database indexing which allows searching through product category, tags and additional WooCommerce fields. This allows for faster and more accurate search results. Products can be added to cart directly from the chat interface.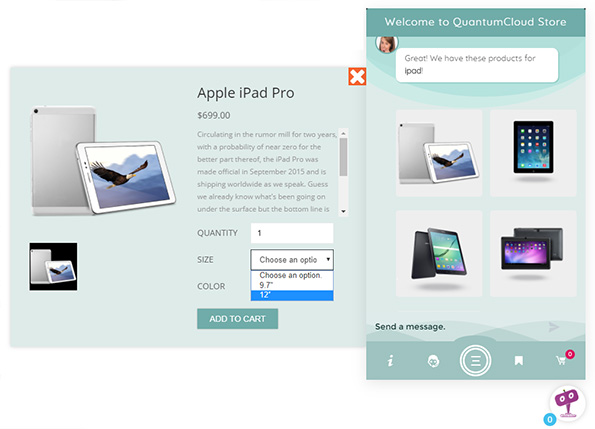 In-Chat Support and Contact
WoowBot provides support directly from the Chat window. You can
add commonly asked questions
(FAQ) and answers in the backend that WoowBot will display when user goes to support area. If the shopper does not find answers to his question in the FAQ, he can opt to
send an email
to site admin by chatting!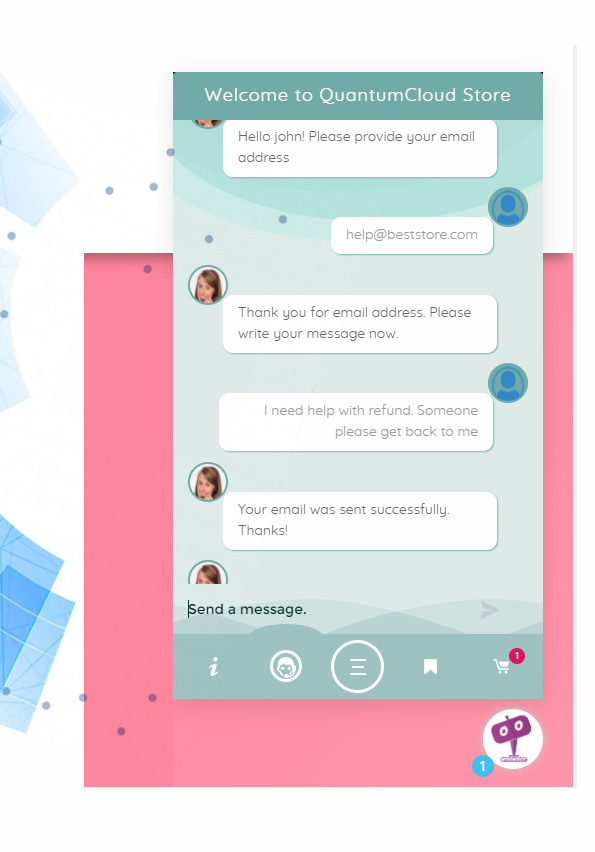 Call Me Back
The Call Me Back feature of this chat bot lets you get call requests from your customers. The call request will be emailed to the admin. This great feature allows you to collect prospective shoppers' phone numbers and allows you to call them back at your conveniences.
Order Status
Customers can get their order status directly from the chat window. WoowBot logs a user in on the chat window and shows last 10 order statuses automatically.
ShortCode for Page
Load WoowBot
on a page itself
with shortcode. With this feature, you can create a single landing page for shoppers to add your products to cart and check out!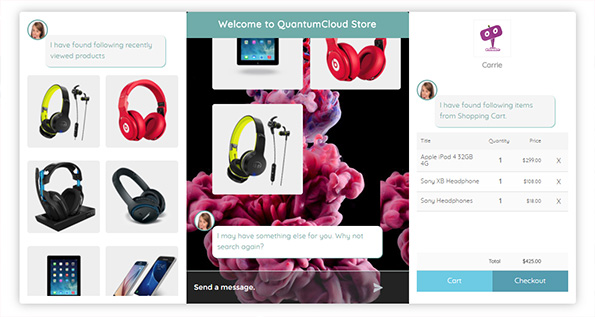 Featured and On Sale Products
In addition to advanced product search WoowBot can show
Featured
and
On Sale
products to the shoppers. The bird's eye view helps you sell more products from your website.
Skype, WhatsApp, Viber, Web Link & Phone Call Icon Integration
You can also Enable quick icons for Skype, WhatsApp, Viber, Web Link & Phone Call with the chat window. If you provide support through any of those channels then this is a great way to serve your customers.
Personalize your ChatBot!
Choose from one of the
4 modern chat window templates
. Upload
your own
background image to show behind the chat window. Add
multiple variations of ChatBot responses
for each node. They will be
used randomly
and give an appearance of more human like responses.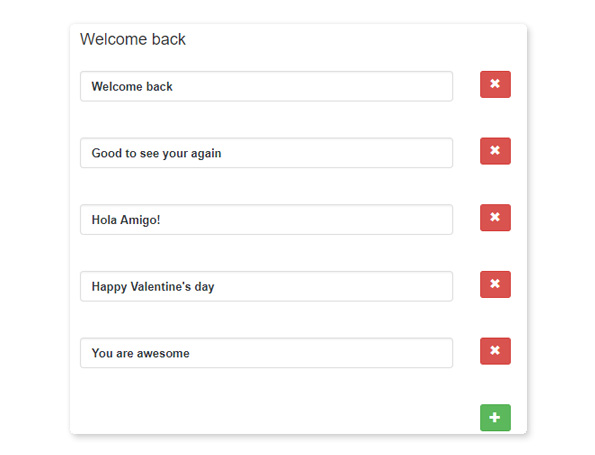 Floating Quick Cart & Recently Viewed Products
WoowBot shows floating
quick Cart
from any page on your website with the number of products added to cart even when the chat window is not open. Also, shows recently viewed products for easy reference for the shopper.
Language Support
MO/Pot file included but not really necessary unless you want to translate the backend as well. Otherwise, every Chat Bot response and system text displayed on the chat window can be edited from the WoowBot back end easily and quickly. WoowBot also supports
RTL!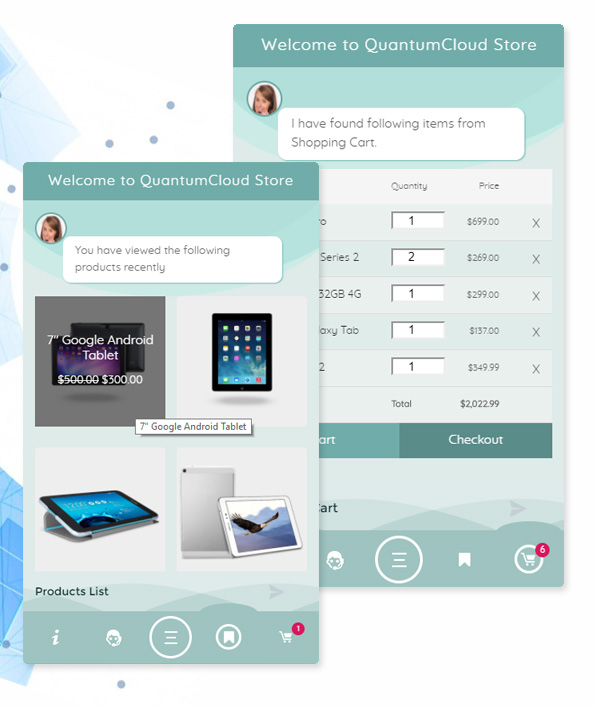 WoowBot Chat Bot Features
Advanced, fast search with database indexing
Search additional WooCommerce product fields like category name, tags, excerpt, SKU etc.
Show or hide cart item number
Fine tune WoowBot icon position
Product display order by and sorting options
Option to Show Only Parent Categories with or without Sub Category list.
Option to display order status with or without logging in
Option to choose on which pages WoowBot should load
Upload custom ChatBot icon
Upload custom Agent icon
Option to disable WooWBot on Mobile Devices
Option to Enable/Disable Product Search, Featured Products, Sale Products, Order Status buttons at start
Show or Hide Opening Notifications
Upload custom Agent icon
Choose from 4 design templates for ChatBot interface
Upload your own background image for chatbot
Create FAQ area with multiple questions and answers (supports html)
Add video in Support area just by pasting youtube link
Add multiple store notifications to show above the ChatBot icon
Show recently viewed products for easy reference to the shopper
Show featured products until shopper has viewed products
Quick Cart view
Quick access to Support
Quick Help for commands that can be used in-chat
Admin customizable chat commands
Stop Words dictionary included and editable by admin. Bot will automatically exclude stop words from search criteria and chat commands
Advanced Language Center to edit and change every WoowBot responses, System languages, stop words and info messages!
Add multiple variations of ChatBot responses for each node. They will be used randomly and give an appearance of more human like responses.
Display product details in-chat – complete with image, description add to cart option and support for image gallery
Option to open product details in page instead of Bot window
Persistent chat history over shopper session on website
Remember chat history in browser local storage and greet returning shoppers
Shortcode for WoowBot on Page
Multi Language support. mo/pot file included so you can translate to any language
RTL support
Integration with FaceBook Messenger for Live Chat
Integration with Skype, WhatsApp, Viber, Web Link & Phone Call
Call me back – customer leaves phone number.
Onsite retargeting and remarketing to increase customer conversion rate.
Show retargeting messages for customer on Exit Intent, After Scrolling Down "X" Percent, Or after "X" seconds.
Custom Background color for retargeting messages.
WoowBot Mobile App
Upcoming Feature
The plugin is under active development. We want to work with you as we expand the plugin features so it becomes truly useful to you. If you have any feature request, let us know in the comments. We will try our very best to accommodate all reasonable feature requests.
Why WoowBot Pro?
Developed by a company with 15+ years of experience. You can rely on us
Always up to date and under active development for new features
Extended documentation
Easy and Flawless Setup
Fully Responsive Templates
Unique Features
Quick, Reliable, No-nonsense and Friendly One-on-One Support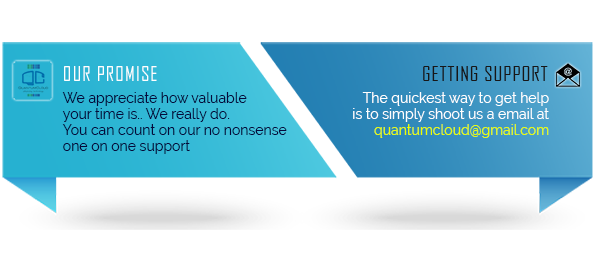 Version History

Version 5.0.0 – released on May 22 – 2018
# Added customer retargeting feature with Exit intent and more
# Added call me back feature

Version 4.6.0 – released on Apr 23 – 2018
# Load more for category and product search issue fixed.
# Product details opening issue fixed.
# Stop word added for persian language.
# Back to Start button added.
# Language updated

Version 4.5.0 – released on Apr 20 – 2018
# Integration of Facebook Messenger Live Chat, Skype, WhatsApp, Viber, Web link & Phone Call
# Parent Category to Sub Category list
# Multi Langual issue fixed.
# Show only parent categories option
# Option button border issue fixed
# Multi Language feature improved
# Some Style issues fixed.

Version 4.0.0 – released on Apr 06 – 2018
# Link product title to to product page in quicj product view.
# Show only parent categories option implemented.
# Woowbot option button border issue fixed.

Version 3.8.0 – released on Mar 05 – 2018
# Variable Products variant attribute handled.
# Control panel conflict with widget fixed
# Close button for chat window implemented.

Version 3.7.0 – released on Mar 01 – 2018
 # Open Product Details in Page Instead of Bot Window option added
 # Disable WoowBot Opening Notification option added
 =======================================
 # Variable product variant attribute issue fixed.
 # Cart Header Title icon Style fixed.
 =====================================
 # Notiication close icon always visiable in Mobile device.
 # Disable Cart item number on WoowBot icon fully implemented.

Version 3.5.0 – released on Feb 26 – 2018
 # Option for RTL Support for chat bot
 # Option to hide product Search, order status
 # Option to Hide the Chat Bot on Mobile devices
 ===================================================
 # Issue fixed for post was called incorrectly. Product properties should not be accessed directly. 
 =====================================================
 # Chat Bot Admin panel improvement
 ==============================================
 # Suport builder special character parsing issue fixed.
 # Adde more language translation options.

Version 3.0 – released on Feb 24 – 2018
 Inception