Interactive US Map – WordPress Plugin
The interactive US map plugin gives you an easy way to install and customize a professional looking interactive US map with 50 clickable states plus DC, then insert the shortcode in any page or post to display the map.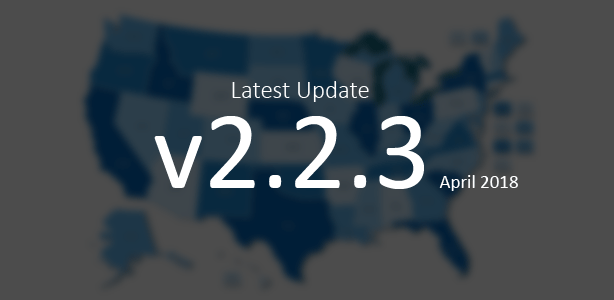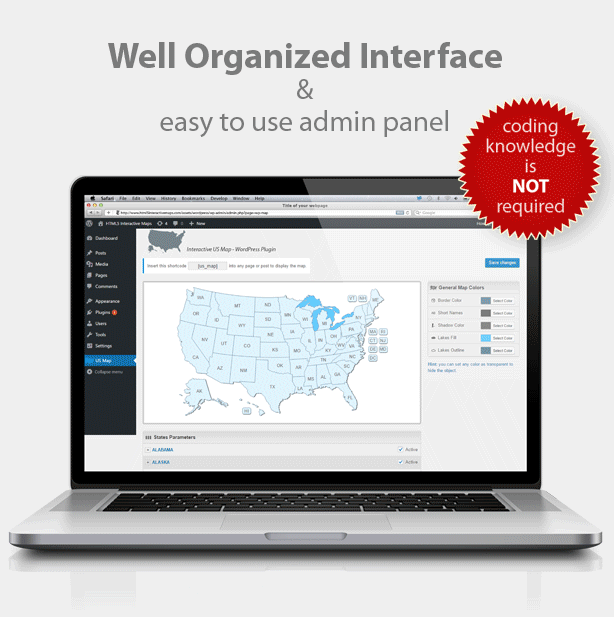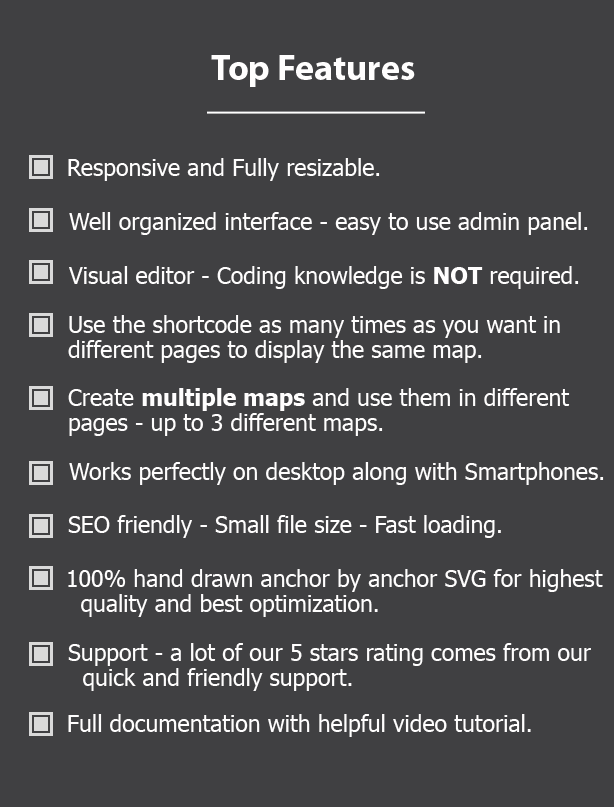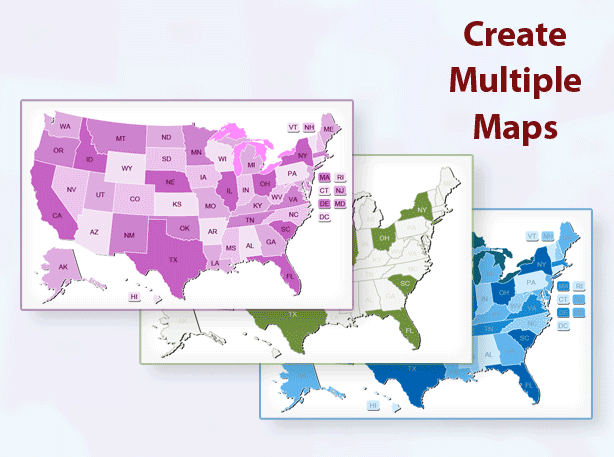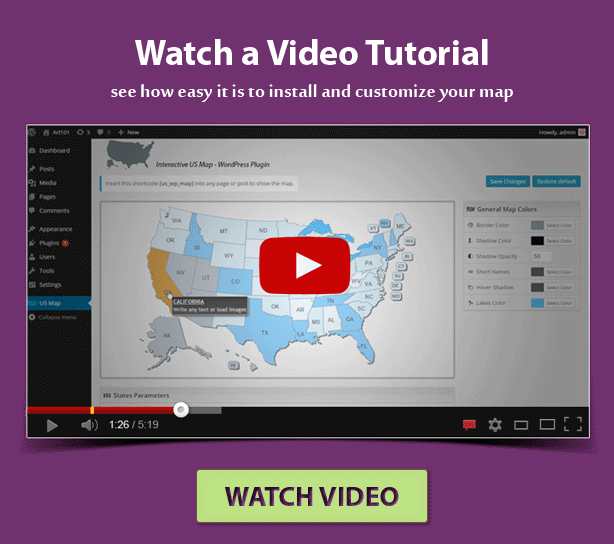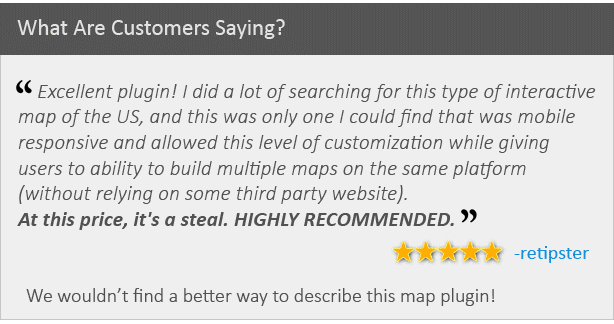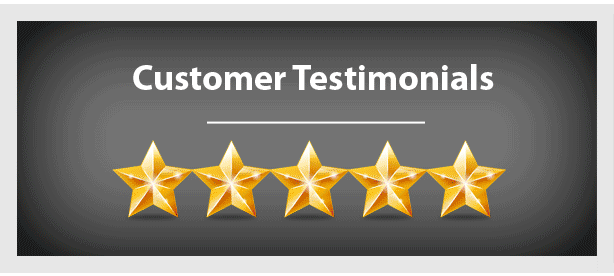 RECENT UPDATE
In V2.2.0 we added new features including "Bulk Edit", we also rewrote the plugin script to work more smoothly.
Note: If you have an older version, you will need to delete the old version and install the new one and press "Restore default" to start the map customization.