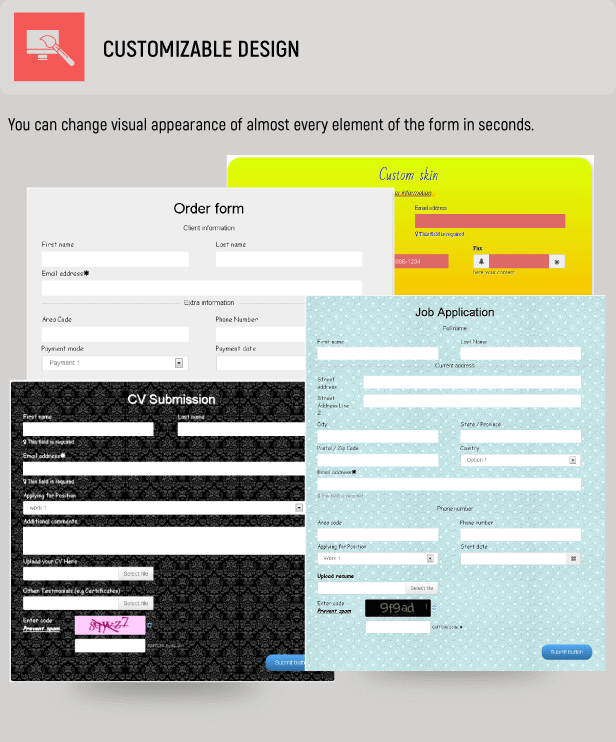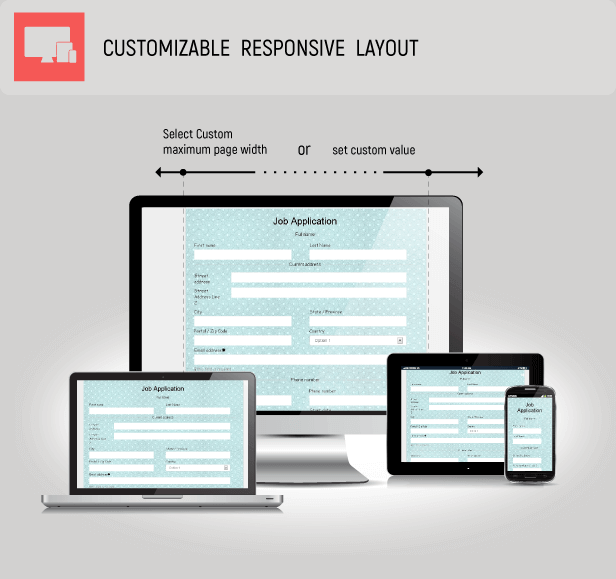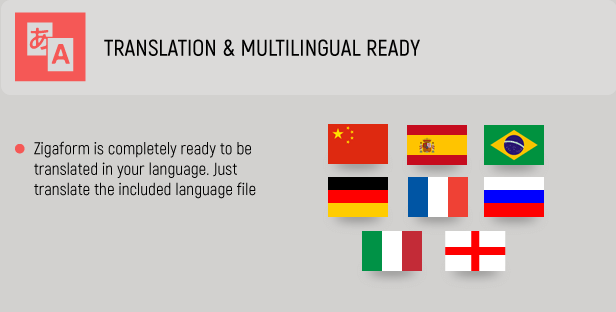 USERS SAY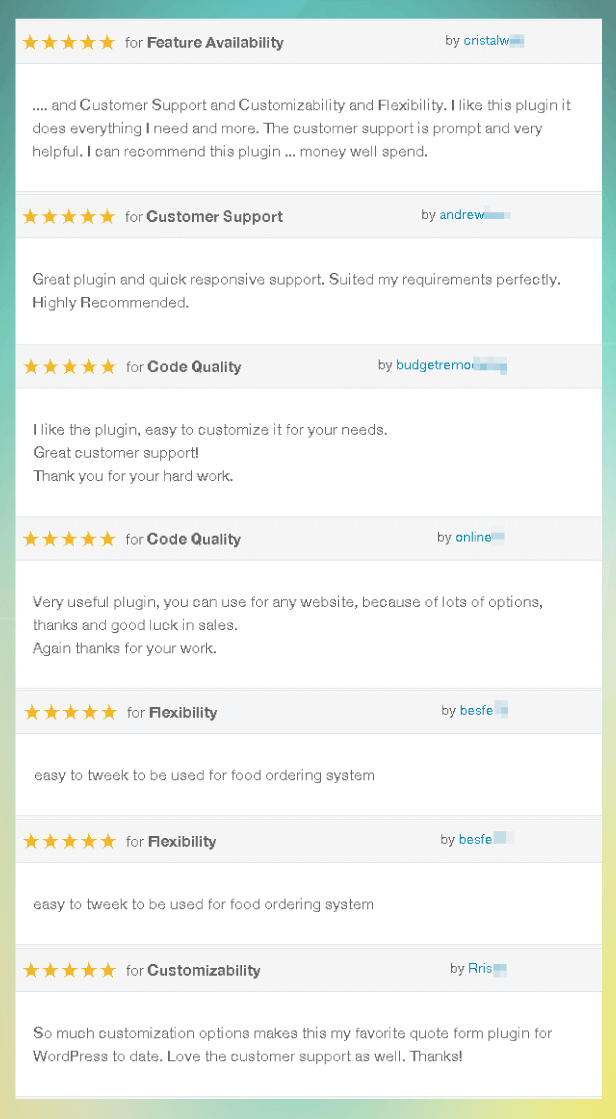 Zigaform – Wordpress Calculator & Cost Estimation Form Builder is a flexible plugin which allows you to build your estimation forms on few easy steps using a simple yet powerful drag-and-drop form creator. Also it provides amazing form elements and skin live customizer that makes you to build professional forms. Also it provides an administration section where site admins manage tons of form options. It's really easy to customize and you don't need programming skills.
Live-Demo:
Try the online demo:

Live examples: Click here to show
Admin: http://demo-wpestimator.zigaform.com/
username:demouser
password:demouser
Examples included in live demo
Main Features
Drag and drop or click to add fields to form
Advanced grid system for building forms
Advanced summary estimate box
Paypal payment integration
Invoicing feature
Add customer fields to invoice
Smart conditional logic
Drag-and-drop reordering
Skin customizer with live previewSimple, yet effective, logic-based anti-SPAM system
Multi-Page forms (Wizard form)
42+ advanced fields
Dynamic validation for your form (email, letter, numbers and so on)
Over 650 custom fonts
Over 769 icons to use on your form elements
Graphic chart entry report by form
Advanced search for entries
Import and export your custom forms
Option to duplicate forms and fields
Detailed entries report by form
Export form entries to pdf and csv
Form detailed entries report
Upload fields
Toured guide option
Detailed HTML documentation
Multi Language support (Spanish, Italian, French, Russian, German, Portuguese, Chinese)
Fully responsive design
Cross Browser : ie8, ie9, ie10, chrome, firefox, safari, opera
Powerful plugin
Free support and upgrades.
Email Notifications
Easily add/delete/edit/manage forms, fields, entries and tons of features
Language Switcher
STANDALONE OR WORDPRESS VERSION ?
This version works with wordpress websites.
If you don't use Wordpress, you can find the standalone version of this plugin here .
Requirements
Wordpress v3.6 or higher versions
php 5.3 or higher versions
MySQL 5.x
Please rate





if you like the plugin and I'll keep rolling new updates and cool features.

Changelog
Update nov 2017. (v3.4)
    * [fixed] - minor issues
    * [new] - new skin for admin panel
    * [new] - new system grid
    * [new] - rollback changes
    * [new] - padding and margin customization for all fields

Update sept 2016. (v2.7)

    * [fixed] - minor bugs
    * [new] - added dialog confirmation before deleting records
    * [fixed] - modal not working on iframe mode
    * [update] - security fixes
    * [update] - added font options to pdf document


Update ago 2016. (v2.2)

    * [fixed] - modal, validation was not showing fine with no conflict option
    * [new] - new shortcode for avoiding conflict wp themes
    * [fixed] - preview form on edition
    * [new] - added panel field
    * [fixed] - upload images on latest wordpress version
    * [fixed] - highlights issues

Update 6 jun 2016. (v1.4)

    * [new] - option to email to customer
    * [new] - options to configure the mail notification for customers
    * [new] - dyn checkbox and radio button added to conditional logic
    * [new] - form variables in order to customize message of mail notification 
    * [new] - assign field variables to invoice in order to have customer information in the invoice
    * [update] - added decimals to spinner
    * [update] - system check page 
    * [new] - decimal places feature added to prices
    * [new] - customize height and width of thumbnails of dynamic checkbox & Radio Button
    * [update] - update codes to summary sticky box
    * [new] - added option to show individuals items cart to paypal