Shoot Robbers – HTML5 Game, Mobile Version + AdMob (Construct-2 CAPX)
Description:

Shoot Robbers ? super cool game in which you have to kill the robbers prime hits bullets and do not forget to reload the gun! Share what you are capable of and to destroy all the thieves as quickly as possible! Made in Construct 2. Enjoy the game!
Features:
AdMob – New Version, Banner & Fullscreen!;
Full Game;
HTML5 Mobile Optimized;
Mobile App Optimized Ludei;
One Touch Control;
Touch & Mouse;
Sound Fx;
Playable in all platforms (Mobile, PC, etc.);
Online Support 24/7;
Included Files for Export to IOS & Android;
High Resolution: FULL HD – 1920×1080px;
Simple Gameplay;
Easy to Reskin;
Easy to Add Content
Easy to Change Source;
No Programming Knowledge Needed!
Project Events:166;
Including Constuct 2 file (.capx ? all source).
Customize:
Easy to change the image, just replace the image file! Customize your own game!! Put it on ios or android!!!
Services:
I offer services to install and configure advertising from AdMob (Top,Bottom & Fullscreen banners) in your game to Construct 2, as well as assistance in the publication on Play Market. For any questions please write me an email: muscle-ss@mail.ru
Screenshots: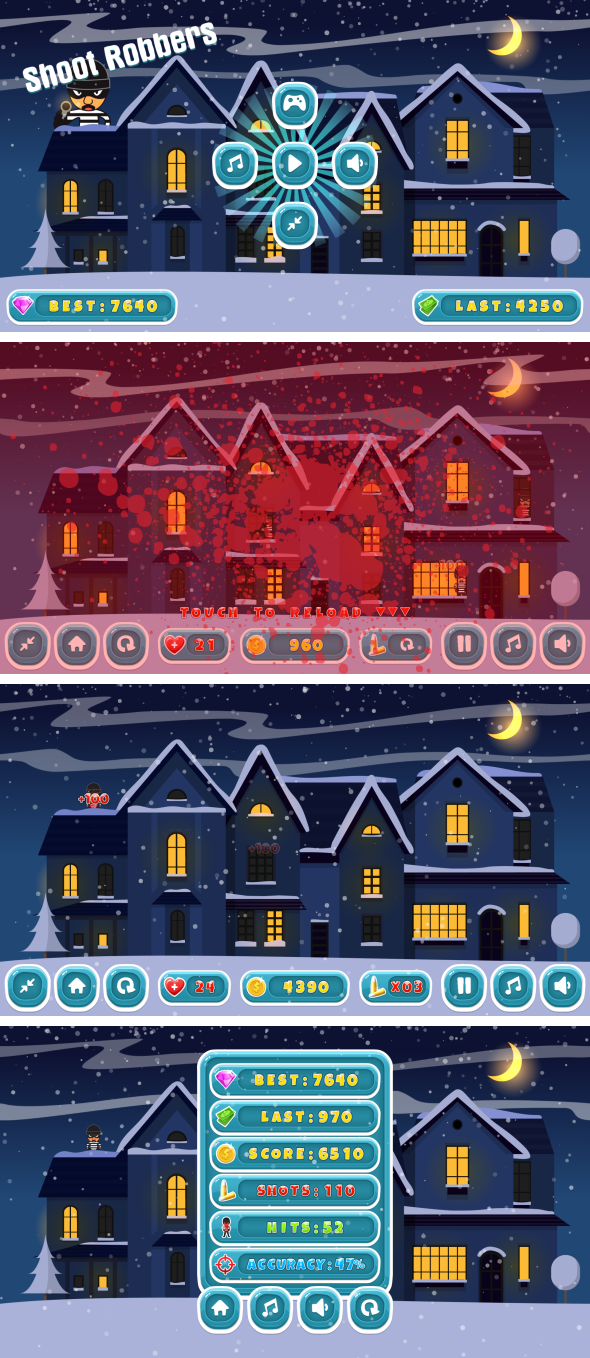 If You like the game please do not forget to rate. I appreciate it.