Make your shop look consistent and professional!
If you have images with background or your shop's background is not white, you may not like the default image processing method.
By default, images in Prestashop are filled with additional whitespace.
This module allows you to change that default behaviour to cropping, or keep the proportions of the original image.
You can choose which corner to use for cropping, depening on the type of your image (different cropping will apply for people standing, different for stuff laying on the ground).
You can also choose types of images to crop. For example – only thumbnails used on list or grid, not on product's page.
Crop images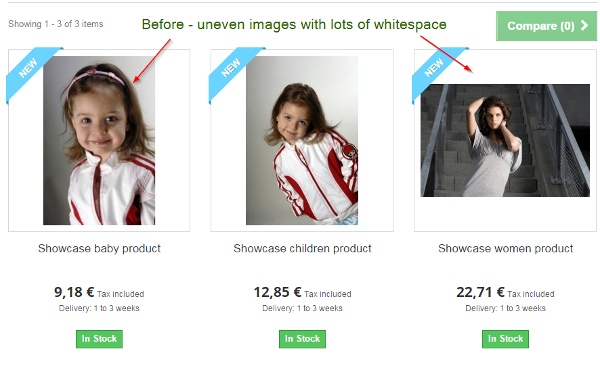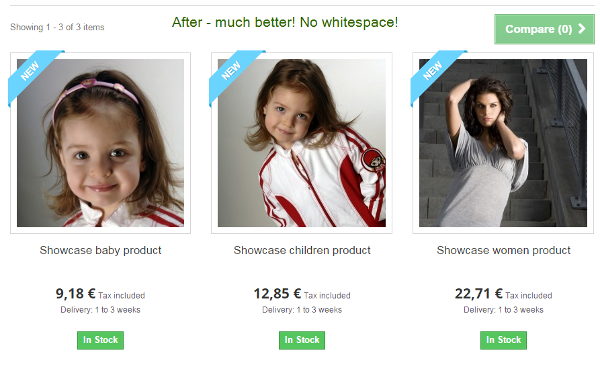 Extract product from background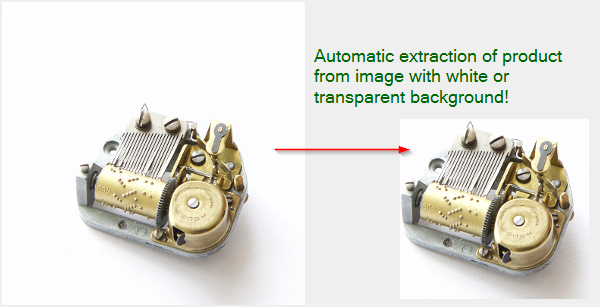 (requires your hosting to have PHP >= 5.5 and GD library v 2.1.0. Compatible)
Keep original image proportions
(can be used to remove white space around images in thickbox galleries)
Check out the Live preview and Screenshots links above for more details!