Nightcast is a horror game that places the player in the role of an adventurer that moves through a dark forest (too dark) and has only his trusty flashlight to guide him. As ghosts appear the player needs to dispatch them swiftly before the fear overwhelms him.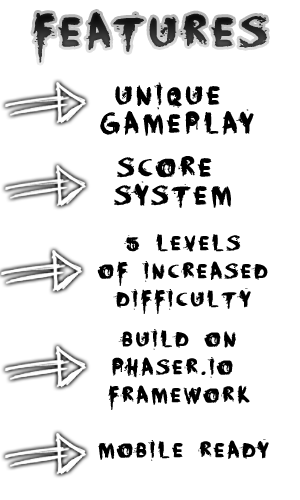 Game is ready to be compiled using Phonegap (config.xml included)
Update 30/12/2014
Added support for Windows Phones
Updated to the latest Phaser.io version
Fixed issues with filters on certain OS

Please rate if you enjoyed it!