Lucky Wheel 12 is a small HTML5 game where you spin the wheel to win the reward.
The zip package contains the admin config page allow you to customize your wheel with many options as: graphic, background, total slices and your brand logo.
1) How to config:
After purchasing the package => Extract the zip package and please open "index.html" file in the folder "Documentation" to see the installation guide.
Beside it, you also access and watch video "Quick Star" guide from here: https://www.youtube.com/watch?v=bKycXwn13_8
2) How to play:
Just tap the icon "Skynet" or your brand own logo => The wheel will rotate and stop at random reward.
3) Features:
+ Wheel customizes: total slices, background, brand logo, reward value, graphic shadow.
+ Responsive design well on mobile, tablet and desktop.
+ High resolution support (1366×768).
+ Very fast render in almost modern browsers, WebView.
+ Minimum JavaScript library: No jQuery, just native script and only one SVG library.
+ Make with SVG.js
4) Support Channel:
Please contact me via email or Skype for any questions related to this product.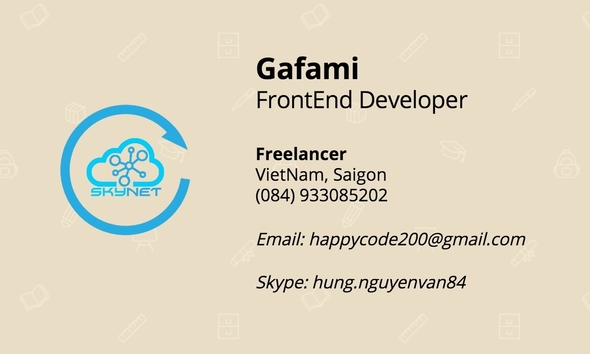 CHANGELOG

To update the plugin just redownload the purchased package.

**v1.0.1 - 2019.05.10 **
-- Improve rotation animation smoother.
-- Improve Admin page and bug fixes.

**v1.0.0 - 2019.04.30 **
-- First release.