HTML5 & CSS3 Design and Client-Side Development
We're extremely passionate about our work and build something that is beyond expectation. We love to create clean and stylish media with modern web standards in mind to deliver awesome Web UI.
To get notified about plugin updates or our new releases follow us on Twitter or join our email newsletter (unsubscribe at any time, MailChimp powered).
Zozo Tabs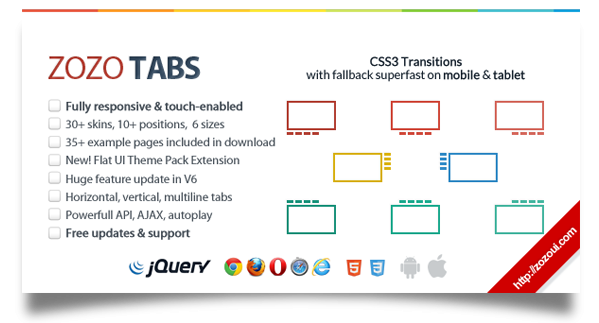 Zozo Accordion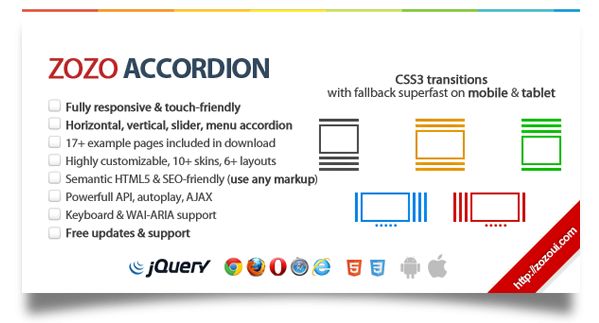 Public Collections
View All Collections