Slava Dyadyun
Hello! My name is Slava. I am a composer and producer from Ukraine. Creating music for various projects for more than 10 years, I strive to raise the bar of quality for each new track. It is a great pleasure for me to share the best ideas and music with you. So let's create great projects together!
P.S. In case you need an additional arrangement of any of the tracks, just write to me and I will do it for you.
Collections By Genre












About Content ID
All my music presented on this site has digital fingerprint. Unfortunately, in the past I met dishonest buyers who, posing as real authors, registered the rights to my tracks and sold them to third parties.
Therefore, in order to avoid further misunderstandings, I decided to register my entire portfolio in the Content ID system. I understand that for some buyers this may not seem very convenient, but in fact this is standard practice. This way you protect yourself from accidental strikes in the future, since you are buying a music license from a real author with a registered portfolio.
To clear your video quickly (in case you received a copyright notice) click on the link below and select "Release a HAAWK Claim on a video", then enter the link to your video, your name, email, and copy and paste your license information in the message part of the form. The claim should be released within just a few hours after you click SUBMIT. Link: www.haawk.com/whitelist.
I hope you understand this decision. If you have questions, please feel free to contact me. The following link have all info and instructions you need Buyers Guide To YouTube Content ID and Copyright Notices
Thank you for your support!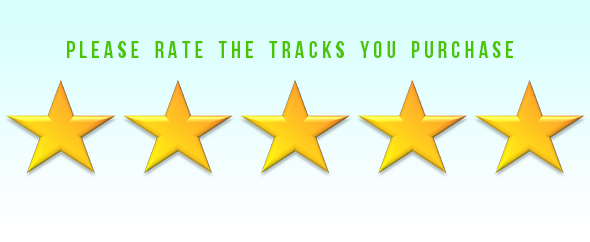 Public Collections
View All Collections