DexignZone | We Are Creative Agency, Really?
Hello Friends, We are Team of Creative Designers and Crazy Developers, Welcome to Our Profile !!
Our main focus to deliver Creative Design with Great Quality Code. We focus on business categories and required functionality for customer. We always try to fill customer requirement 100%.
A designer knows he has achieved perfection not when there is nothing left to add, but when there is nothing left to take away.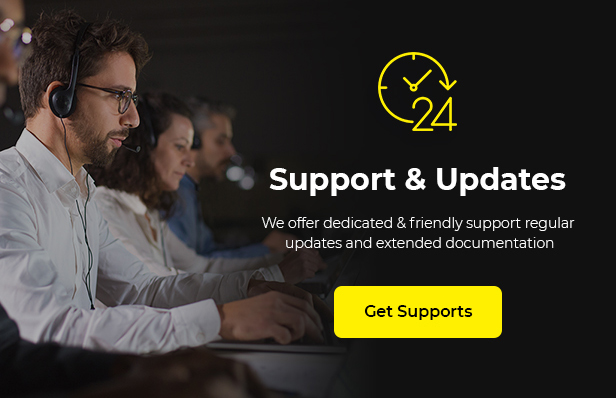 Don't Forget To Check Our Popular Items
Industry: Factory & Industrial Template + RTL Ready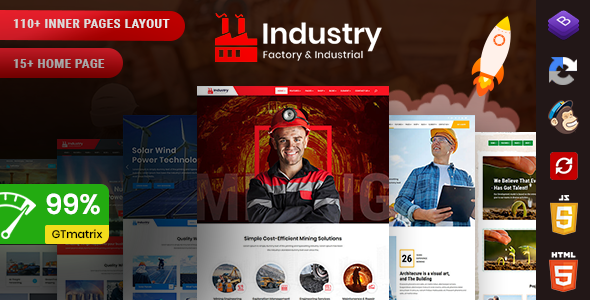 BeautyZone: Beauty Spa Salon WordPress Theme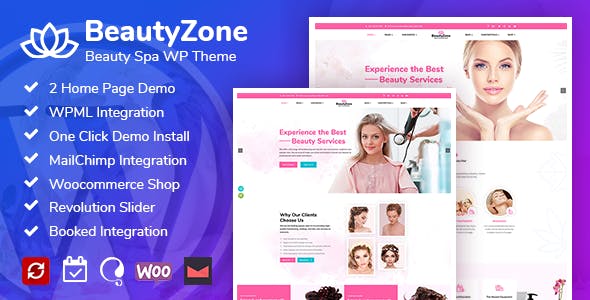 ConstructZilla: Construction, Renovation & Building Bootstrap 4 Template With RTL Ready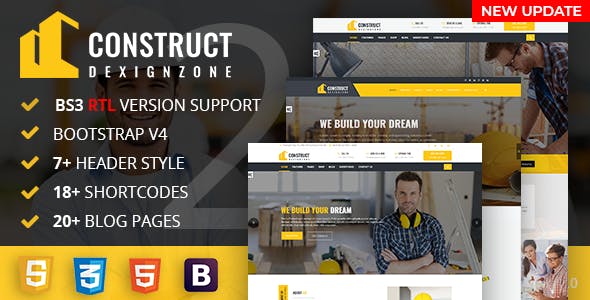 GardenZone: Agriculture, Gardening & Landscaping Responsive HTML Template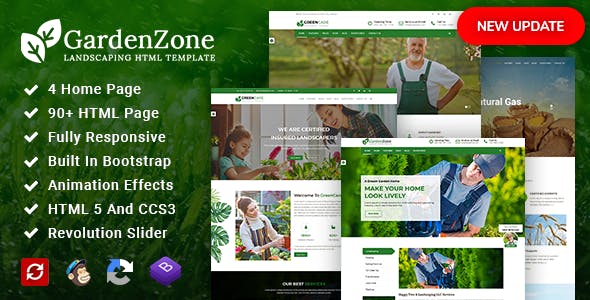 Job Board: Job Portal HTML Template + RTL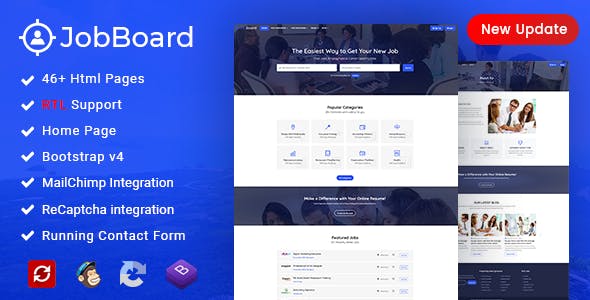 Wedding Manager: Manage Wedding Events and Vendor Listing Event Management WireFrame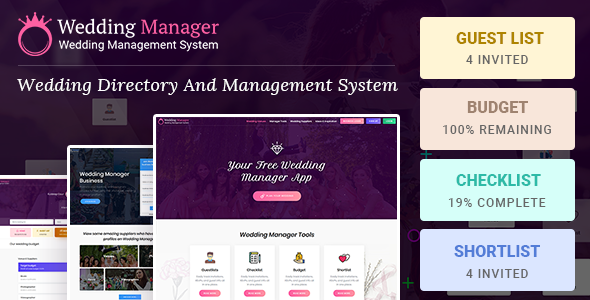 Lemars: Personal Blog WordPress Theme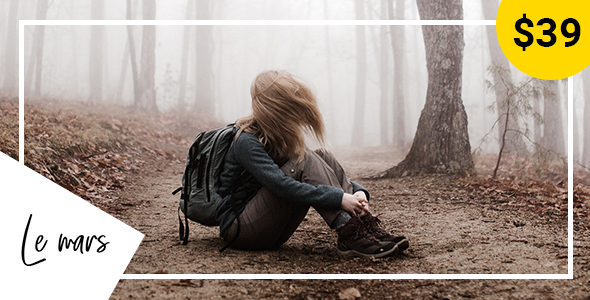 Corella: Coronavirus (COVID-19) Social Awareness And Medical Prevention Template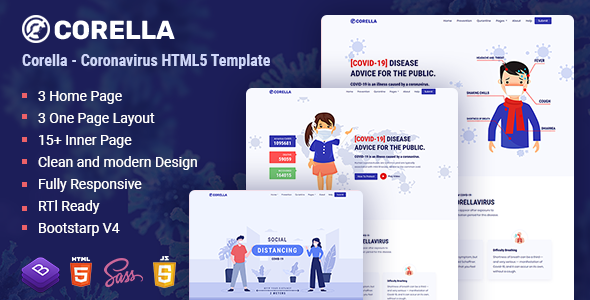 Subscribe Our Mailing List to get Discount Offer Details
We only will send discount info.
Subscribe To List
Why You Choose Us:
Free Template OR WordPRess Theme Setup on Customer Server
100% Support To Our Valuable Customer
Regular Update Plan for Each Product
Dedicated Support Team
Customer can give special requirement for next update
We provide design and development paid service also
Life Time Free Updates On All Products
30 Day Money Back Guarantee
Why customer loving us?
Our product will run perfectly on all platform. In Case customer getting error any where, customer can drop Ticket. Our support team will resolve and satisfy customer. If customer not Satisfy, We Will Accept Refund.
What would occur if YOU or YOUR CLIENT used an unauthorized license?
Unauthorized use of the license by YOU OR YOUR CLIENT and the unauthorized copying, redistribution, or selling of this product, software, or any of its parts may lead to severe civil and criminal penalties. These violations will also be investigated and prosecuted to the fullest extent allowed by law. In order to remove content from the internet, our legal team is always prepared to file takedown letters based on the DMCA Act (Digital Millennium Copyright Act).
Anytime, without prior notice, our legal team is prepared to contact any service provider linked to the illegal content. Furthermore, online ad networks like Google's AdSense, Payment Gateways, Social Networks, and search engines display the content in their search engine results.
In addition, it is illegal to disobey access control, regardless of whether a copyright violation has really happened. Additionally, the DMCA raises the penalties for online copyright abuses.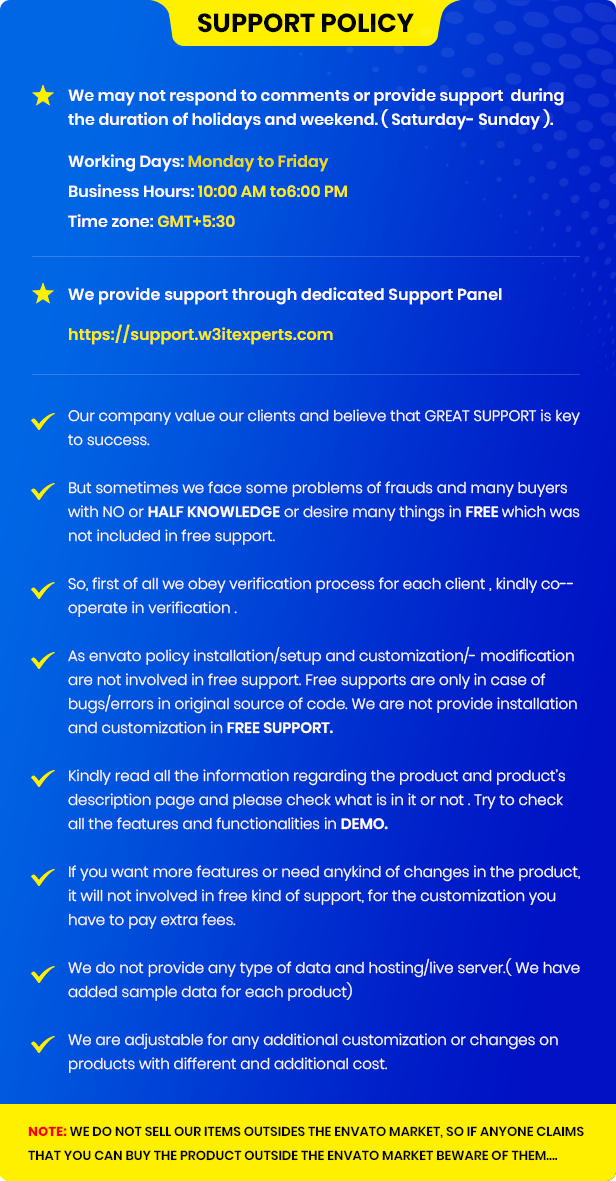 License
Regular license: Use, by you or one client, in a single end product which end users are not charged for (access is free and there will be no monthly subscription fees). The total price includes the item price and a buyer fee. The Regular License grants you, the purchaser, an ongoing, non-exclusive, worldwide license to make use of the digital work (Item) you have selected. You can't Sell the End Product, except to one client. (If you or your client want to Sell the End Product, you will need the Extended License.)
For more details: https://themeforest.net/licenses/terms/regular

Extended license: Use, by you or one client, in a single end product which end users can be charged for. The total price includes the item price and a buyer fee (there is no free access eg: or monthly subscription fees). You are licensed to use the Item to create one single End Product for yourself or for one client (a "single application"), and the End Product may be Sold. This license is a "single application" license and not a "multi-use" license, which means that you can't use the Item to create more than one unique End Product.
For more details: https://themeforest.net/licenses/terms/extended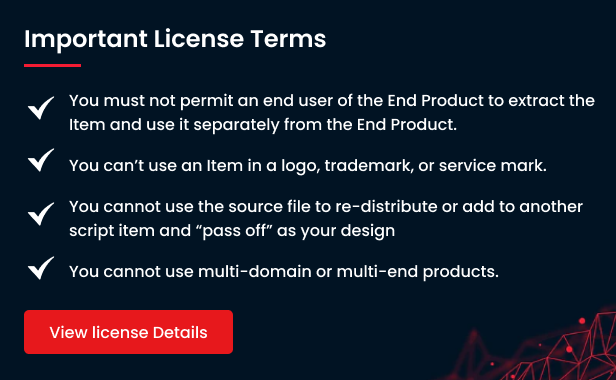 We Are Spreading On World
Public Collections
View All Collections