Welcome to my Envato portfolio!
My name is Ciprian, I'm a 42 year old Ireland-based web developer, and this is my Envato portfolio.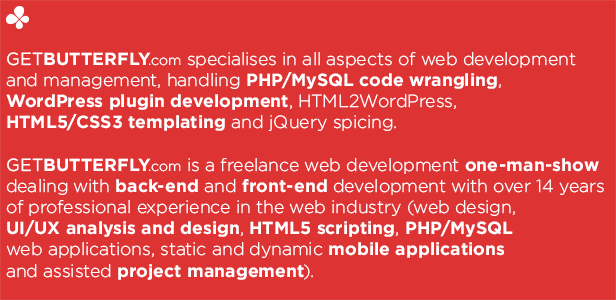 I specialise in all aspects of web development and management, handling PHP/MySQL code wrangling, WordPress plugin development, HTML2WordPress, HTML5/CSS3 templating and jQuery spicing.
I am a one-man-show dealing with back-end and front-end development with over 17 years of professional experience in the web industry (web design, UI/UX analysis and design, HTML5 scripting, PHP/MySQL web applications, static and dynamic mobile applications and assisted project management).
Visit my web site for news, updates, and general information about plugins.
Public Collections
View All Collections