Ansonika profile page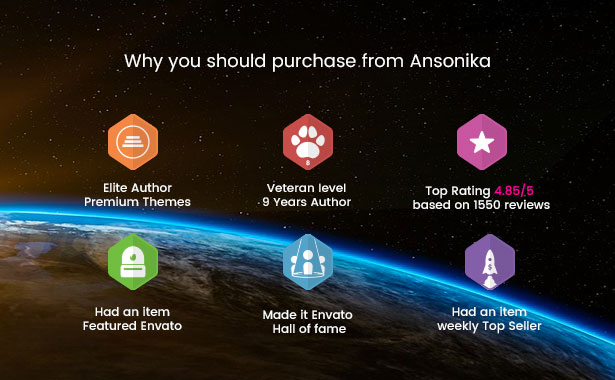 Need support?
Need customization or availability for freelance projects?
Just send an email via profile page form; please don't forget to specify:
if you are a company, agency or private user
all the information about your projects, needs, site urls, project sheet, etc..
from which country you are
if you have a deadline
if you have basic knowledge of HTML, CSS, JS, PHP
About me
I am a based in Europe, with more then 20 years of experience in web site design and front-end developing. My expertise are focused on:
Visual design, UX and UI design
Coding clean, W3C valid and cross browser HTML 5/CSS3/JQUERY pages
Graphic design
I'm also constantly learning and improving to deliver better results to my clients. My ideal clients are agencies and developers who need some one that design nice, usable and eye catching web sites.