This module allows you to create rules, assigning accessories to whole categories of products.
It may be very usefull if you have a very large product base, but only small set of accessories, for example:
many electronic devices – few types of batteries
many metal parts – few types of grease
many phone models – few cables
jewellery – cleaning kits or cases
shoes – polish, impregnation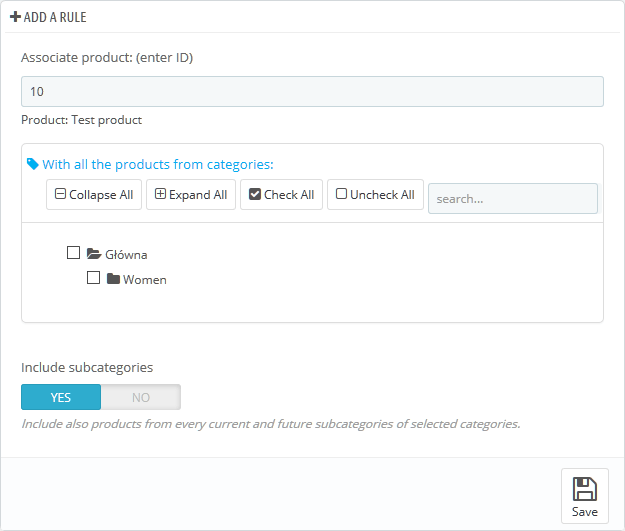 Using this module, you don't need to assign accessories manually, just add a general rule, and the module takes care of the rest, saving you lots of time, making sure that your products have correct accessories assigned, which may increase your cart value.
Premium support for every purchase
No matter which module you buy from us, we're always happy to give you any support you need to make it running on your shop.
Tired of waitnig days for your tickets to get a response? Not with us. Within our working hours (9 – 17 Central Europe) you'll get an immediate help.
Check out some of the reviews from our many satisfied customers: