- Version: 1.3.0
- Last update: 12/07/2019
- This is Exclusive Product Licence from Envato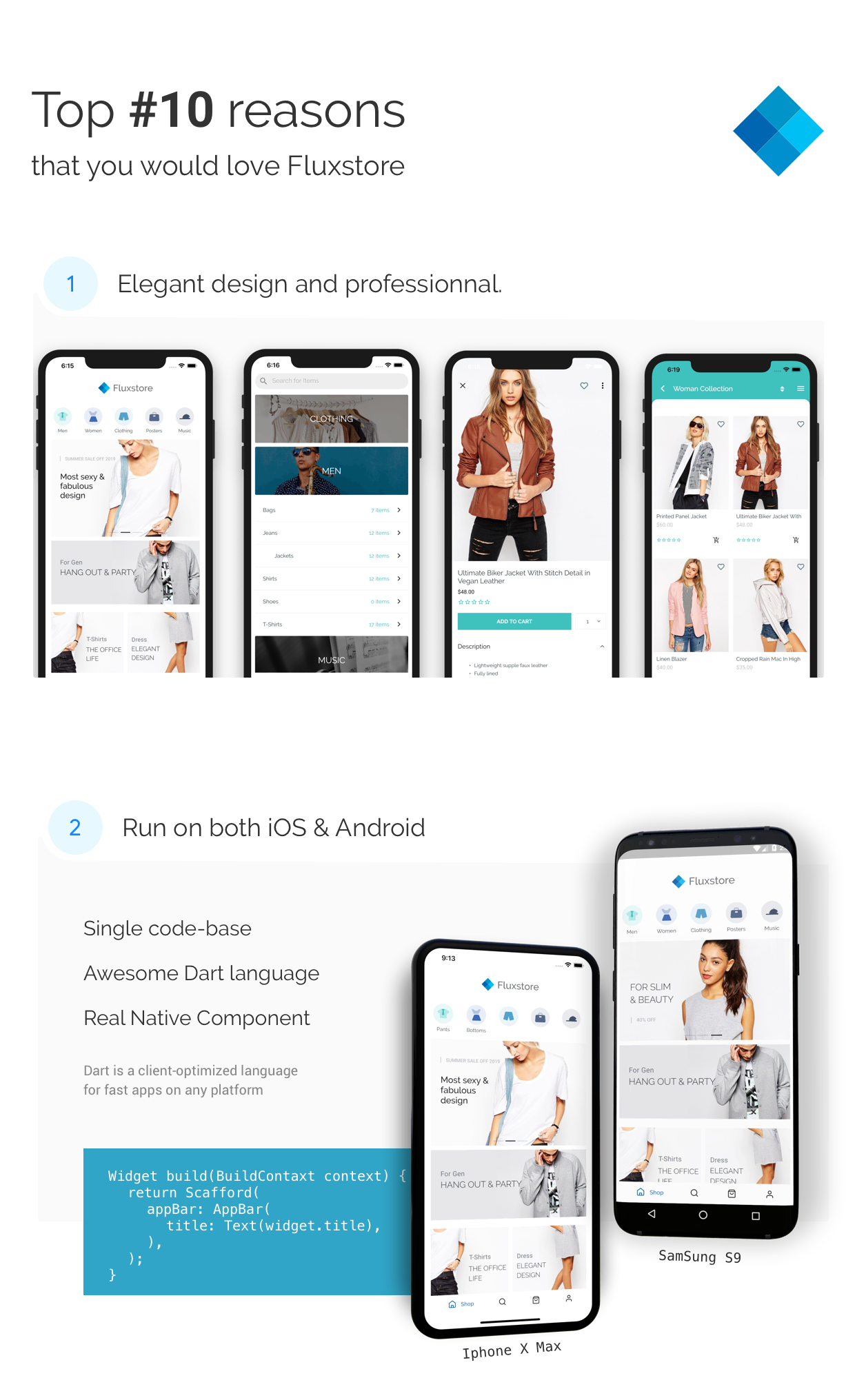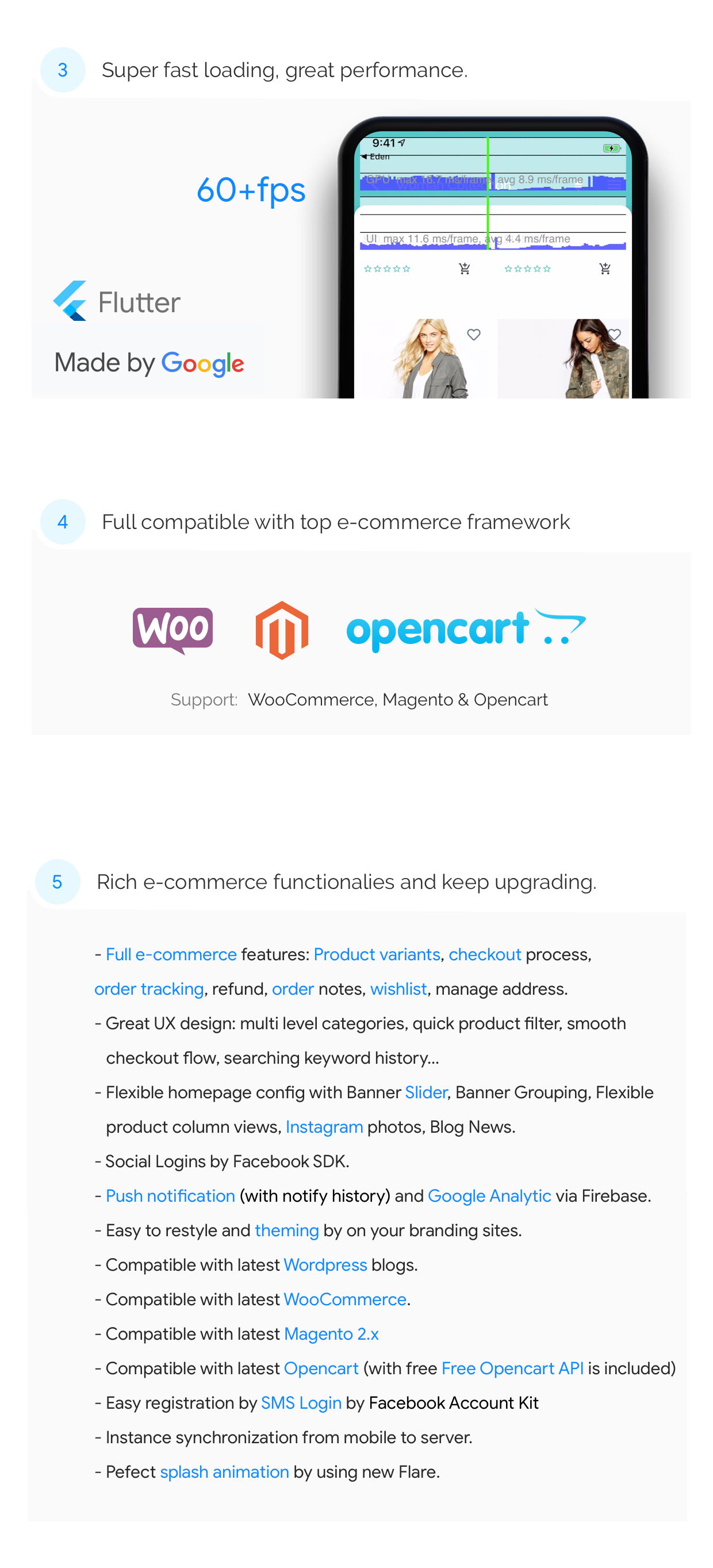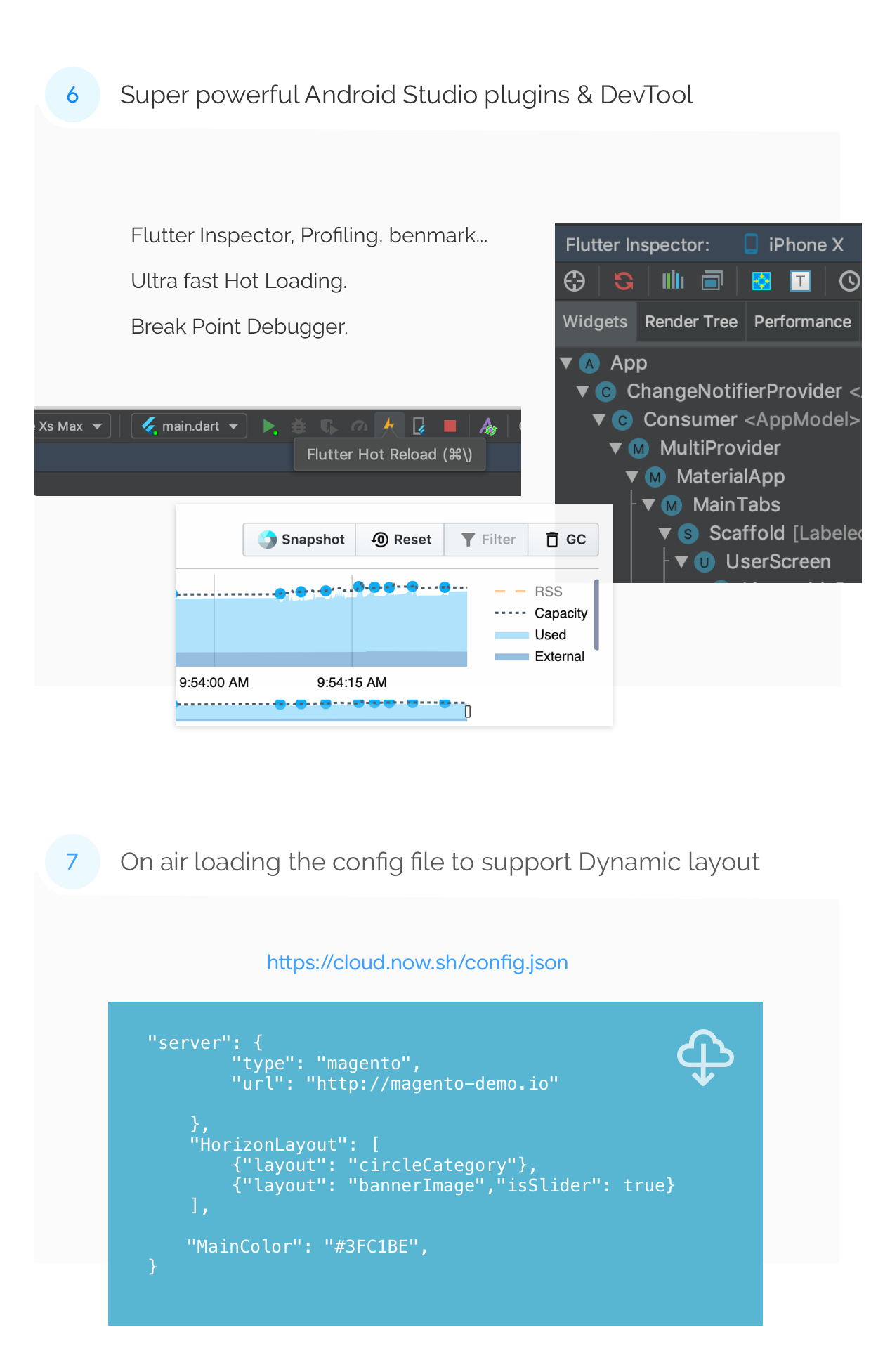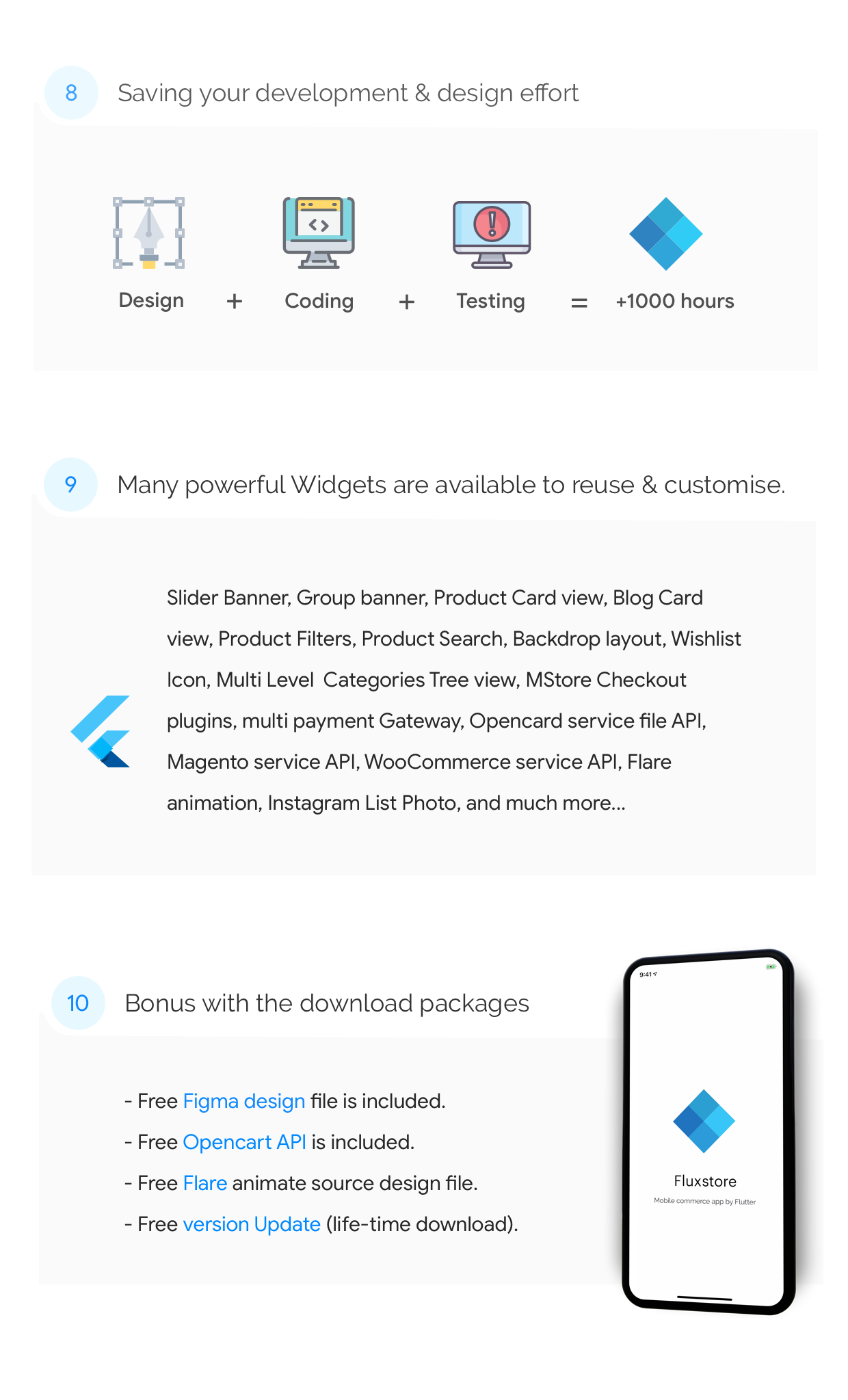 Fluxstore is a universal e-commerce app inspired by Flutter framework, made by Google. With the mission of reducing thousands of hours of business spent on designing, developing and testing a mobile app, Fluxstore comes as a complete solution for optimizing to deliver your app to the market with high productivity and cost efficiency. It could be able to satisfy all of the business requirements including e-commerce functionalities, impressive UX design and smooth performance on both iOS and Android devices.
If your business has already had the website that built based on WooCommerce, Magento or Opencart, then it is easy to integrate with Fluxstore by just a few steps, and quickly release the final app to both Appstore and Google Play store. The download package is included the full source code and many related resources (designs, documents, videos…) that help you install in the smoothest way.
Either you are business people with raising sale ambition or developers with faster mobile application creation need, Fluxstore provides you solutions.
Faster- Smoother- Closer. 
Features availables
1. Full e-commerce features: Product variants, checkout process, order tracking, refund, order notes, wishlist, manage address.
2. Great UX design: multi-level categories, quick product filter, super smooth checkout flow, searching keyword history…
3. Flexible homepage config with Banner Slider, Banner Grouping, Flexible product column views.
4. User Profile which useful setting: push notification to turn on/off, get notification unread, view wishlist, order history, rate the app on app stores.
5. Social Logins by Facebook SDK.
6. Push notification (with notify history) via Firebase
7. Google Analytic via Firebase.
8. Easy to restyle and theming by on your branding sites.
9. Offline local caching.
10. Compatible with the latest Wordpress blogs.
11. Compatible with latest WooCommerce.
12. Compatible with latest Magento 2.x
13. Compatible with latest Opencart (with free Free Opencart API is included)
14. Easy registration by SMS Login by Facebook Account Kit
15. Instance synchronization from mobile to the server.
16. Perfect splash animation by using new Flare.
17. Working really well on both iOS and Android with support with 60 frames per second (fps).
Reference links
- Support Github: https://github.com/inspireui/support/issues
- Document guide: https://docs.inspireui.com/fluxstore
- AppStore demo (iOS): https://apps.apple.com/us/app/mstore-flutter/id1469772800
- Google Play demo (Android): https://play.google.com/store/apps/details?id=com.inspireui.fluxstore
- Company website: https://inspireui.com
- Demo websites: WooCommerce, Magento, Opencart
UX Demo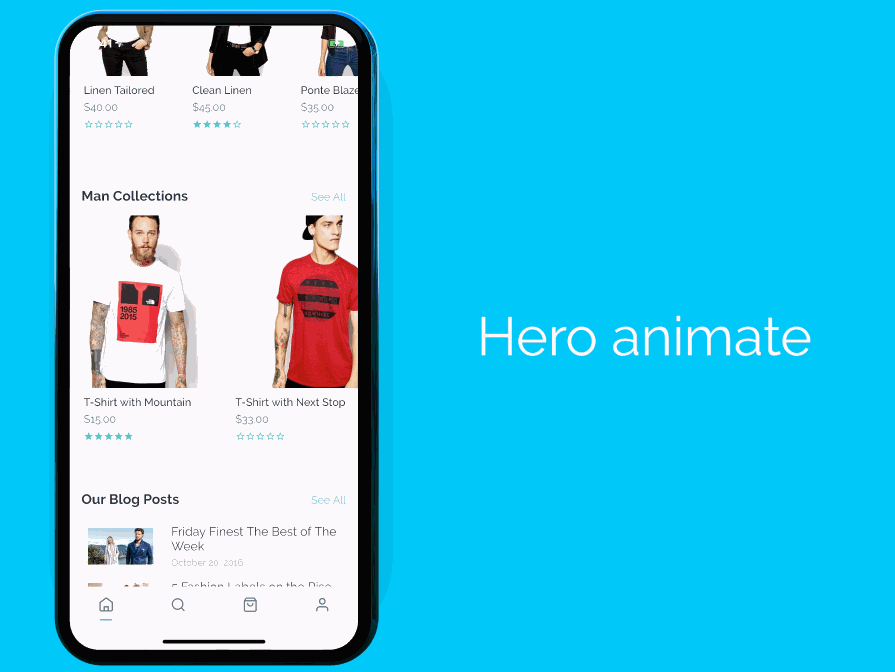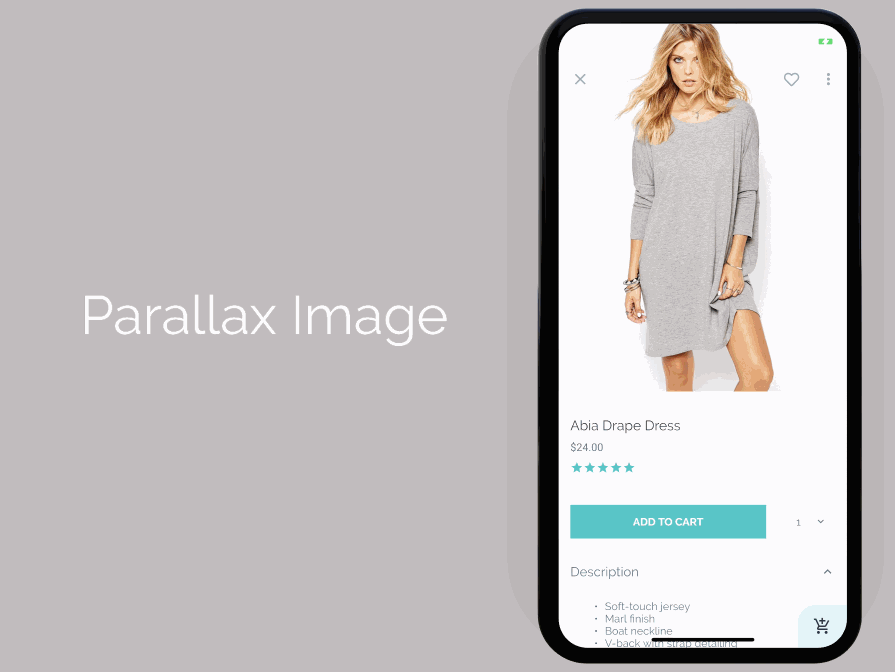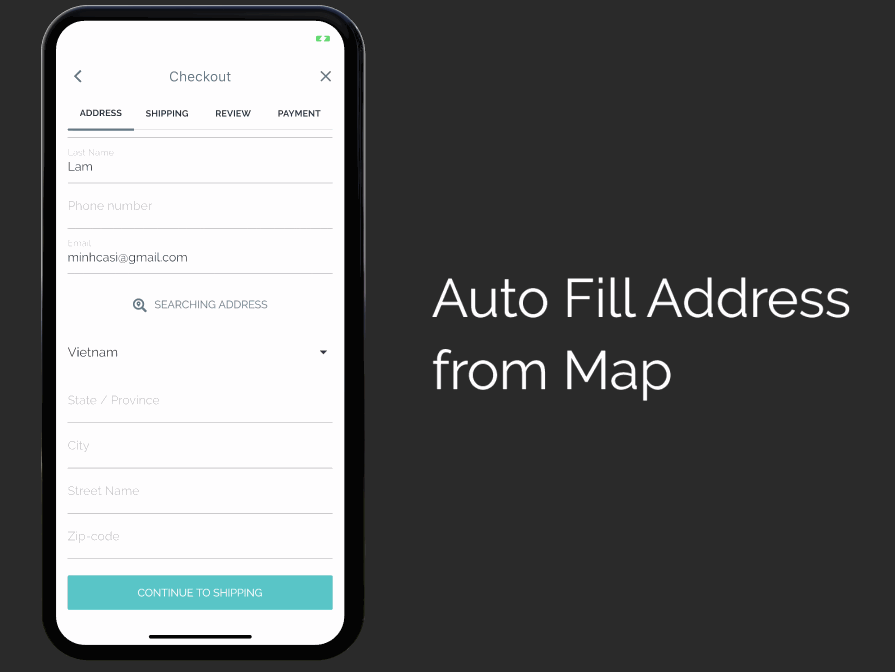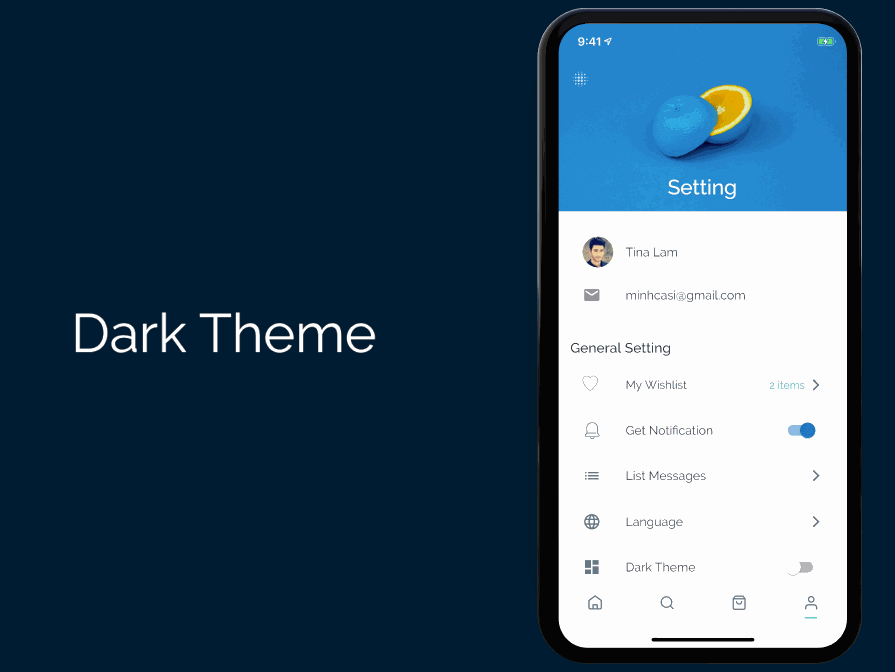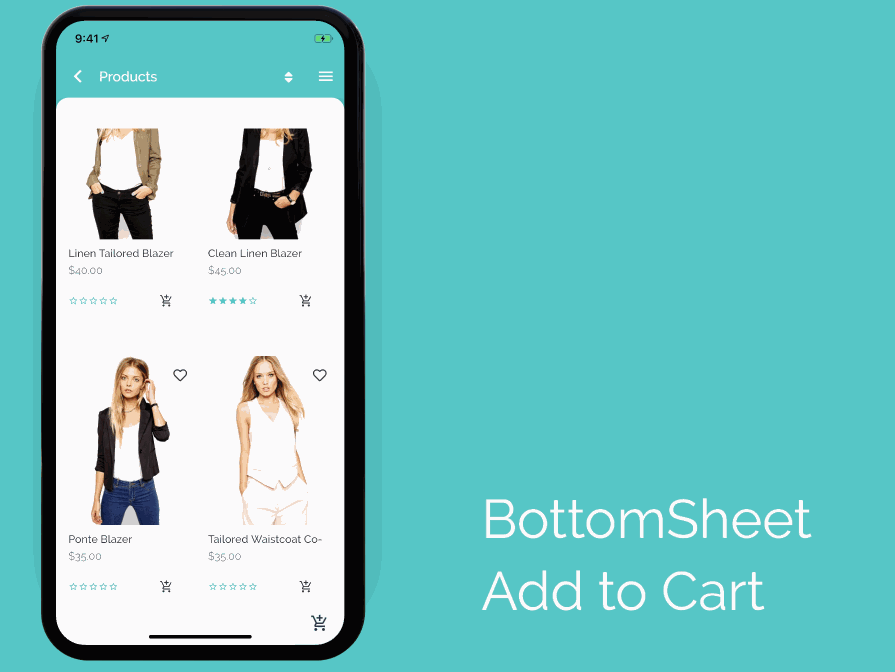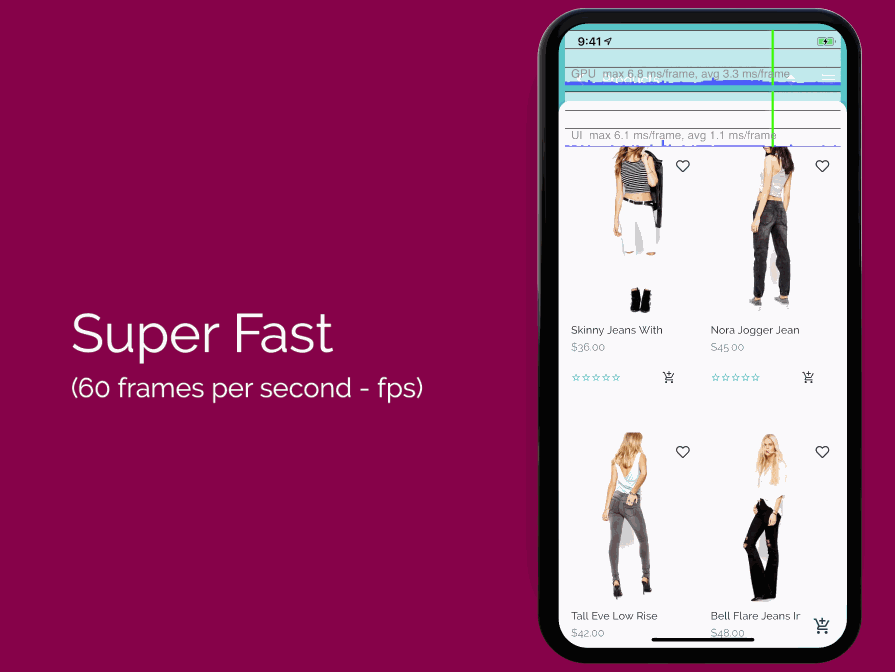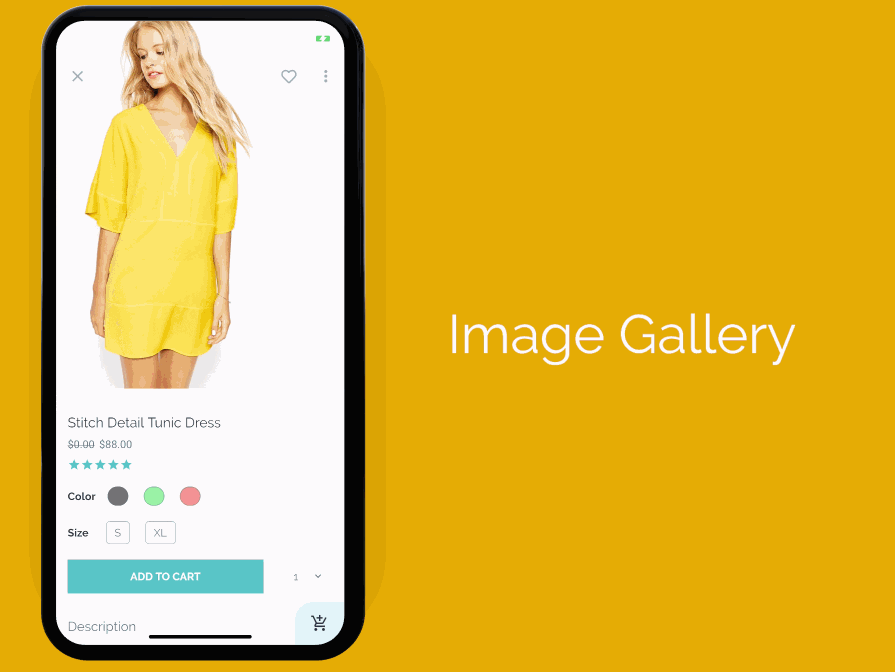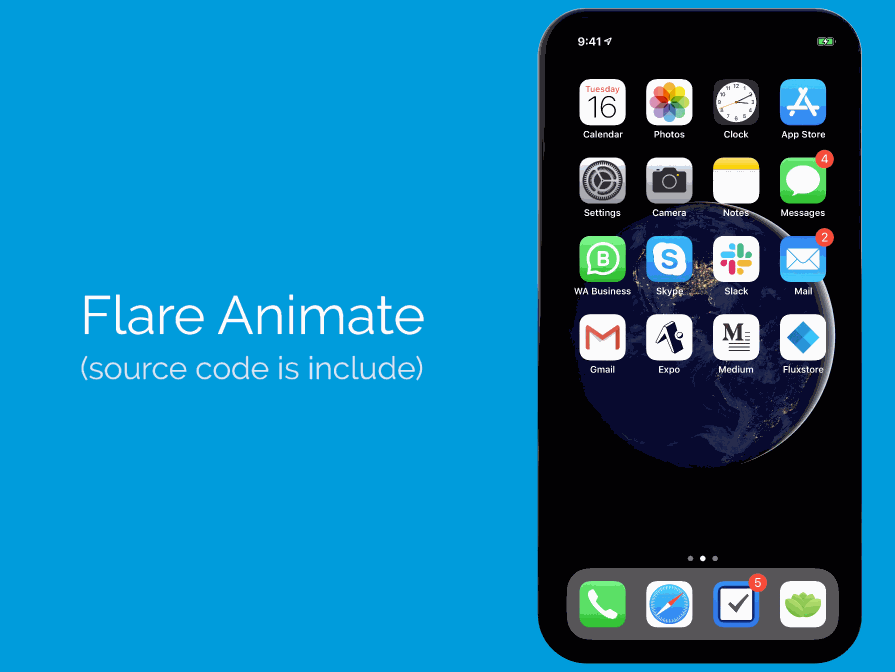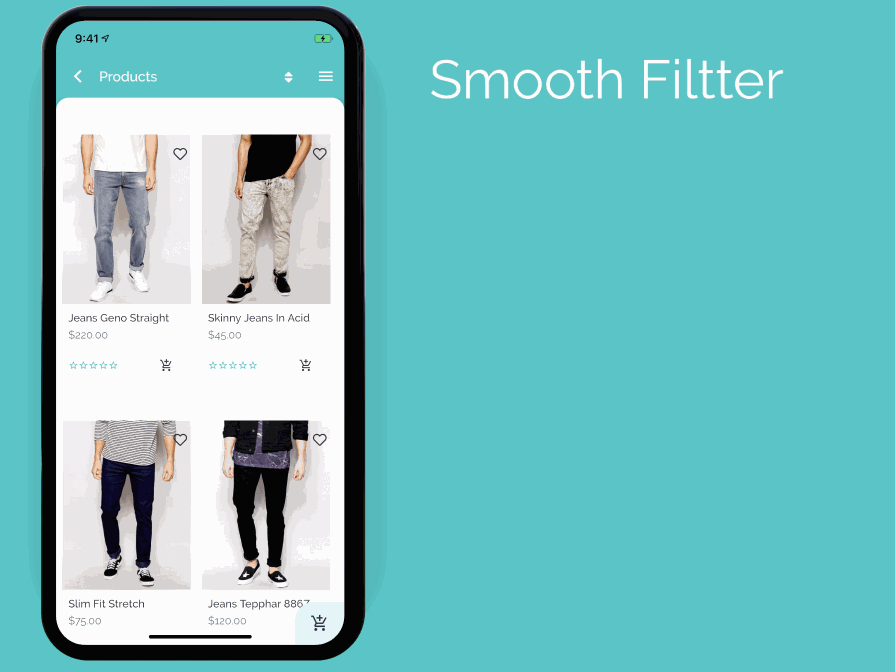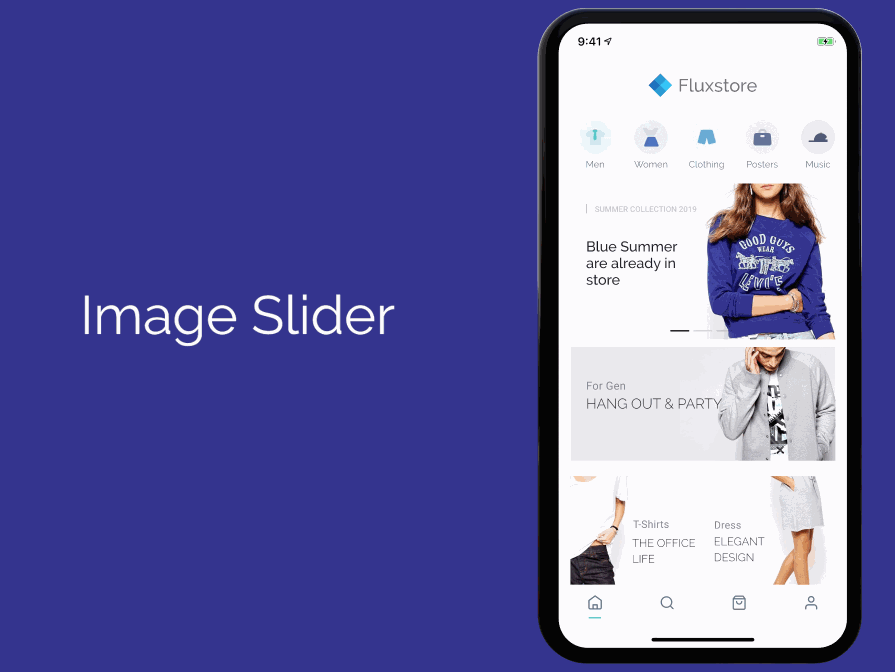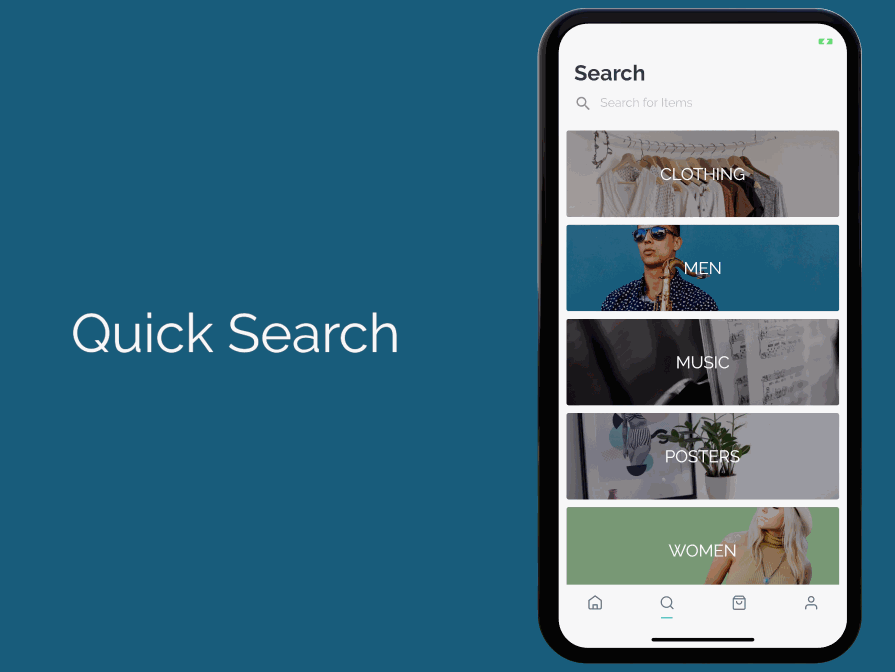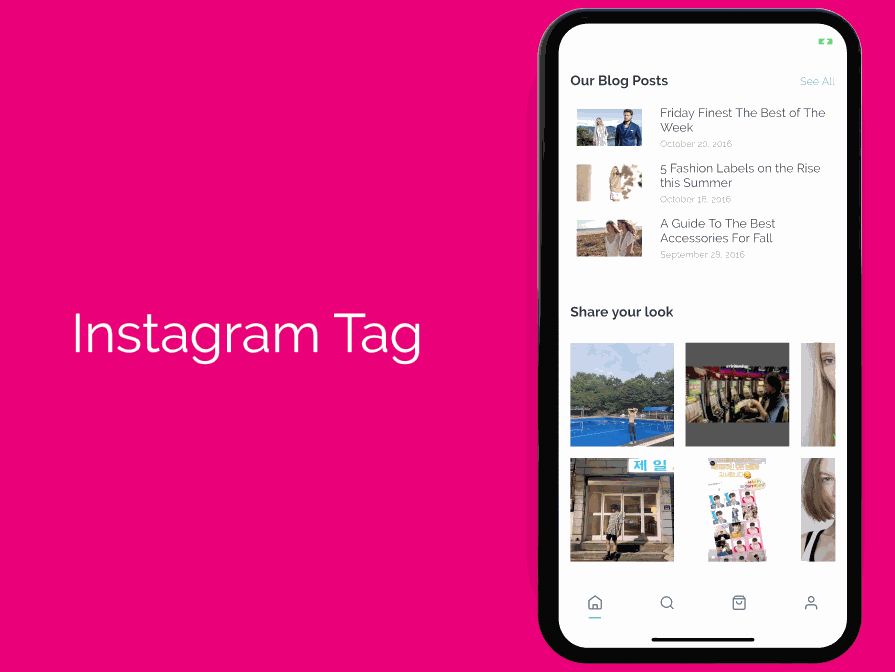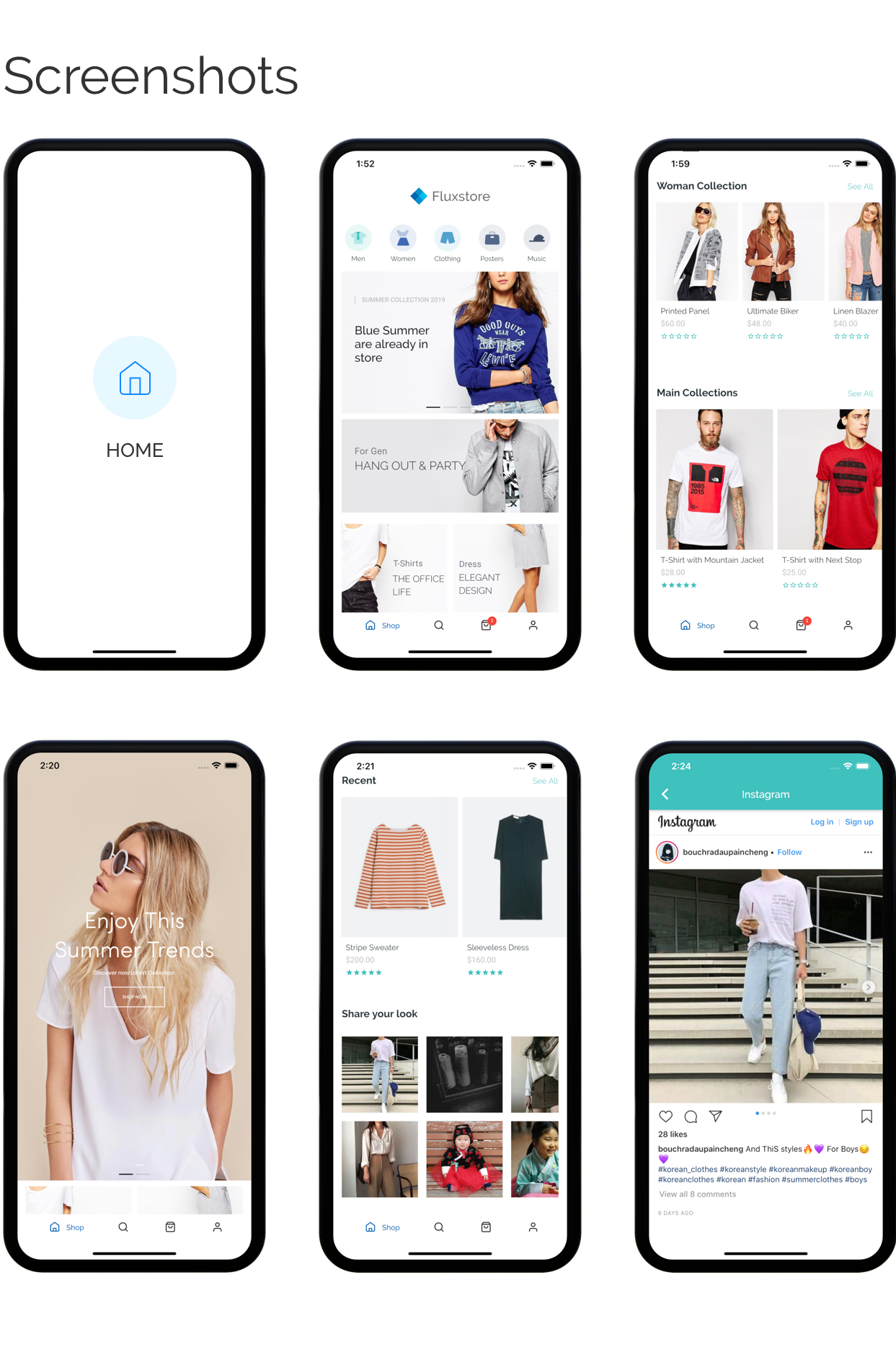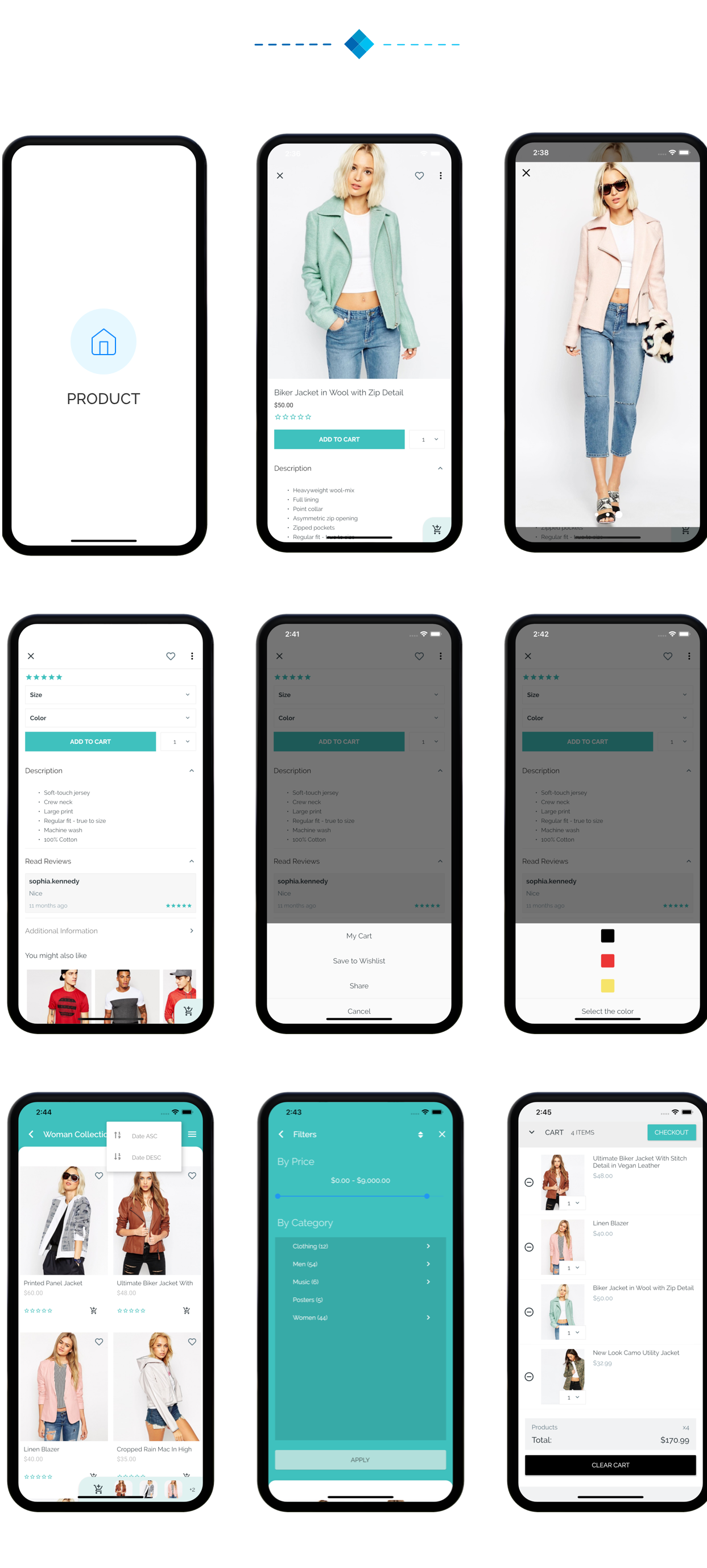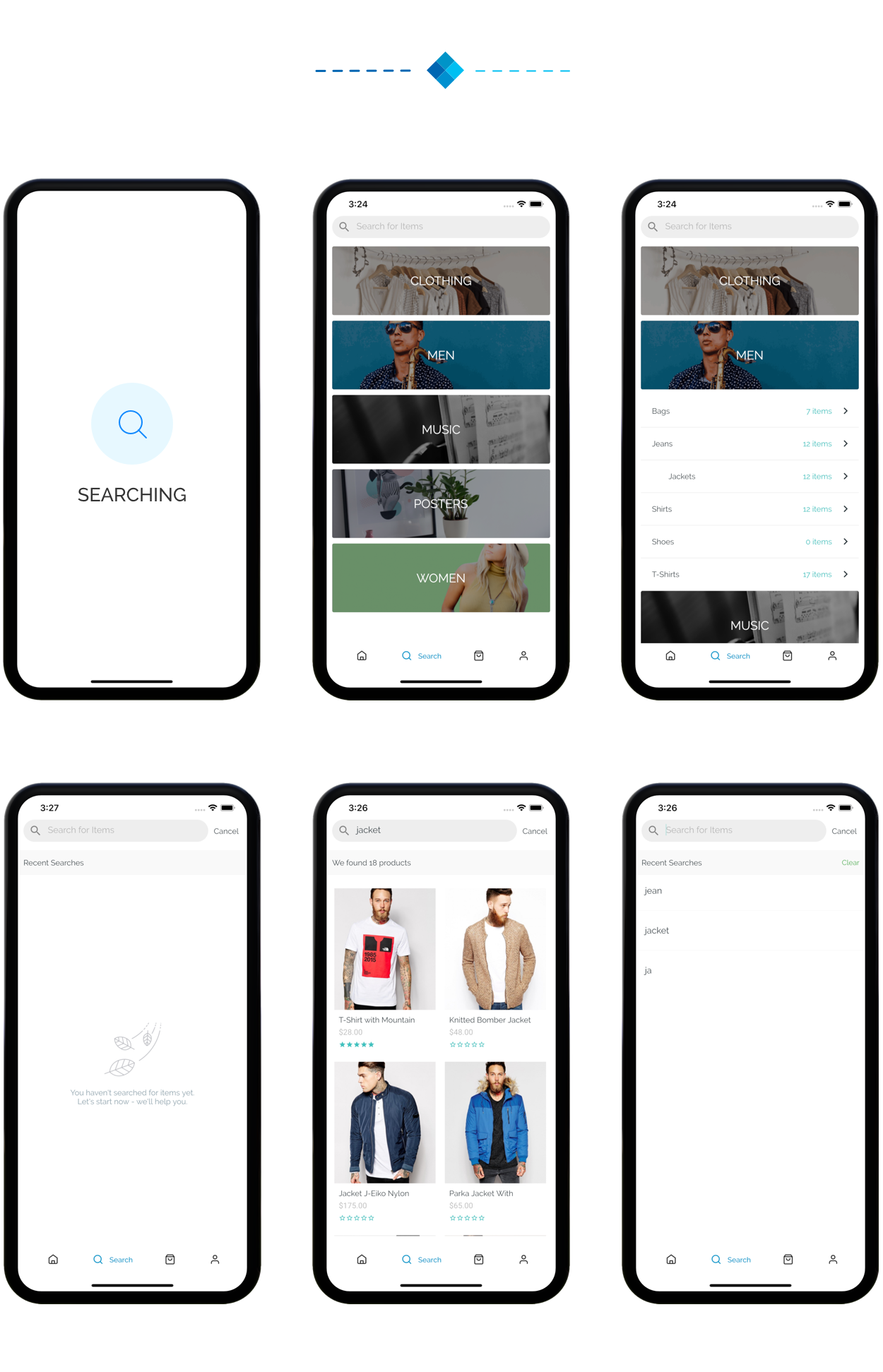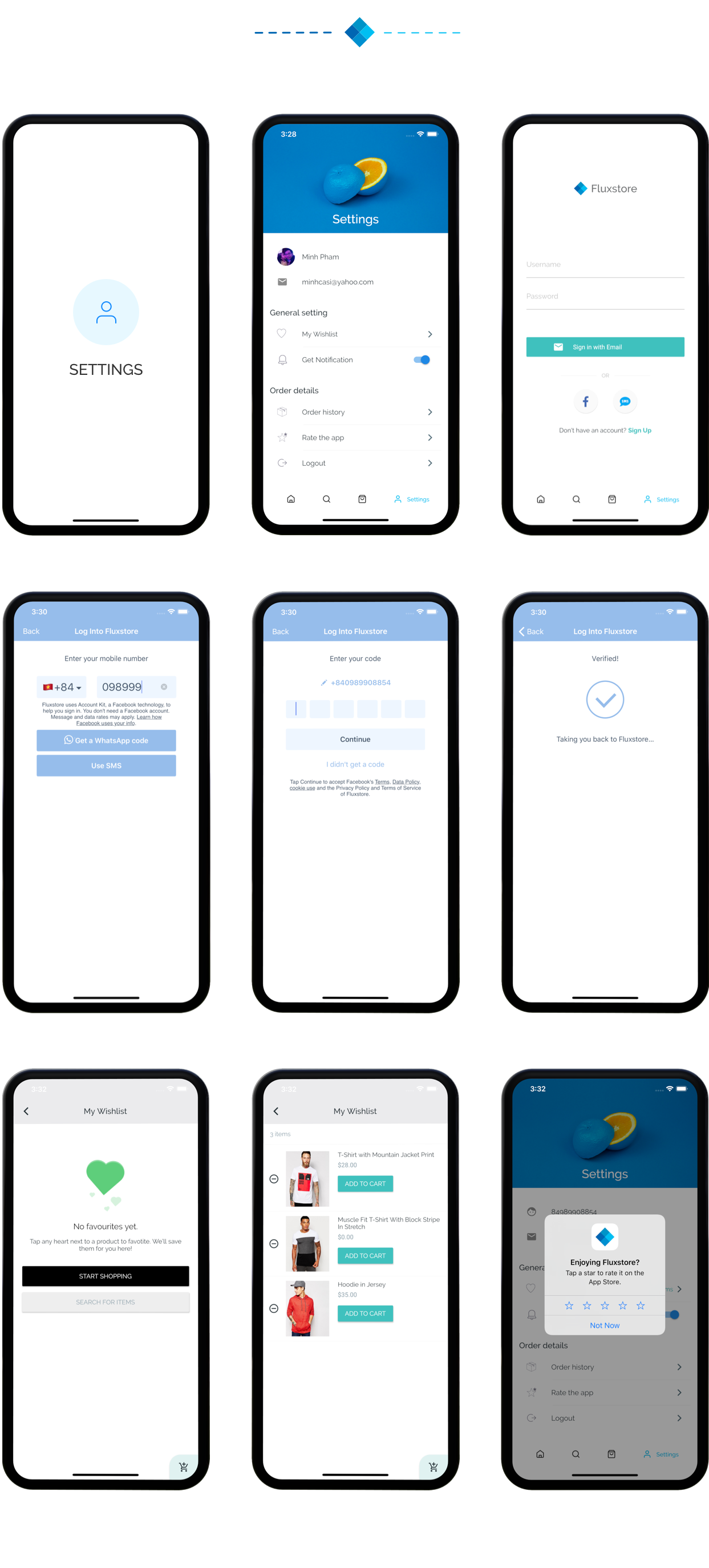 Changelogs:
version 1.3.0 – 12 Jul 2019

1. New - awesome feature to pick up and fill in the address via Google Map
2. New - add coupon support
3. Update - registration issues and minor bug fix
4. Update - improve performance to compatible with the Flutter 1.7
5. New - full integration with Opencart, new API is up-to-date
6. New - support AndroidX,
7. New - onboarding screen and ability to strict use login via the config option
8. Update - new config option for the product detail 
9. Update - document guide and medium blog

version 1.2.1 – 07 Jul 2019

1. Update - missing Magento Extension
2. Update - performance issues on homepage
3. Fix - performance issue on Tabbar
4. Update - Add new - <a href="https://medium.com/@inspireui/announcing-fluxstore-1-2-1ffe497d0f60?sk=053e905a0269a104fc30427bca6c3e19">changelog detail</a>

version 1.2 – 05 Jul 2019

1. New - full Magento integration 
2. New - push notification via Firebase and option from the Setting
3. New - Multi-language support, including RTL
4. New - Amazing Dart theme
5. New - Wordpress Blog is integrated (new horizontal list and separate list and detail blog screen)
6. New - Enhance the banner image with more setting.
7. New - add new Drawer (left menu side)
8. Update - performance loading
9. Update - some minor bug fix at registration.
10. Update - new document and New Medium blog will be updated on this note.


version 1.1 – 27 June 2019

1. Update - new features Magento
2. Update - login issues
3. New - Instagram support on the homepage
4. Update - Many bug fix and peformance improment 
5. Update - new document - https://docs.inspireui.com/fluxstore/customization/

version 1.0 – 23 June 2019

1. Release the first version 
2. Fully compatible with WooCommerce
3. Full e-commerce feature support
4. Basic feature with Magento
5. Basic feature with Opencart

Other products you may love