Dames CHECKERS for beginners and masters. Develop your strategy and tactics, face the challenge and be the CHECKERS Master now! Touch the screen, move and drop the pieces, Win!

CHECKERS is 2 player strategy board games played on a chessboard, a checkered game board with 64 squares arranged in an 8×8 grid.
With powerful AI, checkers will bring you an amazing adventure!

Features
♞ Computer, Double modes
♞ Great graphics with layered PNG
♞ Undo function
♞ 10 difficulty levels (Junior>Senior)
♞ Powerful Chess AI
♞ save game progress and resume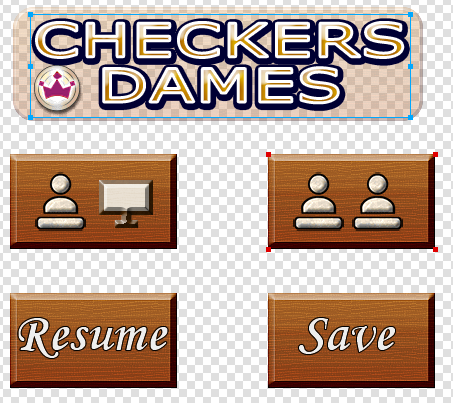 Key Features
● Easy to edit and reskin ● Optimized for Mobile ● ADMOB INTEGRATED ( BANNER AND INTERSTITIAL ) ● Universal (phone & tablet) ● Documentation (video) ● GDPR ● Support 24/7
The documentation include how to : (with video)
- Open Project Into Android Studio.
- Change the package name
- How to Change Graphics.
- How to change the Admob Banner and Interstitial ID .
- Change Your Privacy policy, and review Url. (GDPR)
If you require any further information, feel free to contact me.
!!! this game is base on cordova plugins.