Professional Android Developer
At RF9SOFT, we are an eccentric team of designers, developers, and support experts collaborating to craft cutting-edge digital products—Themes, Plugins, and Apps—for the global community. We embrace our creative design ethos and are dedicated to creating time-saving, aesthetically pleasing, and functional solutions for our users.

Our primary objective is to deliver unparalleled customer experiences through exceptional support and top-notch quality. Our products have the power to transform mundane websites into dream-come-true destinations within minutes. To simplify the process, we have meticulously crafted comprehensive documentation. Every member of our RF9SOFT team pours their heart and soul into each stage of the development process.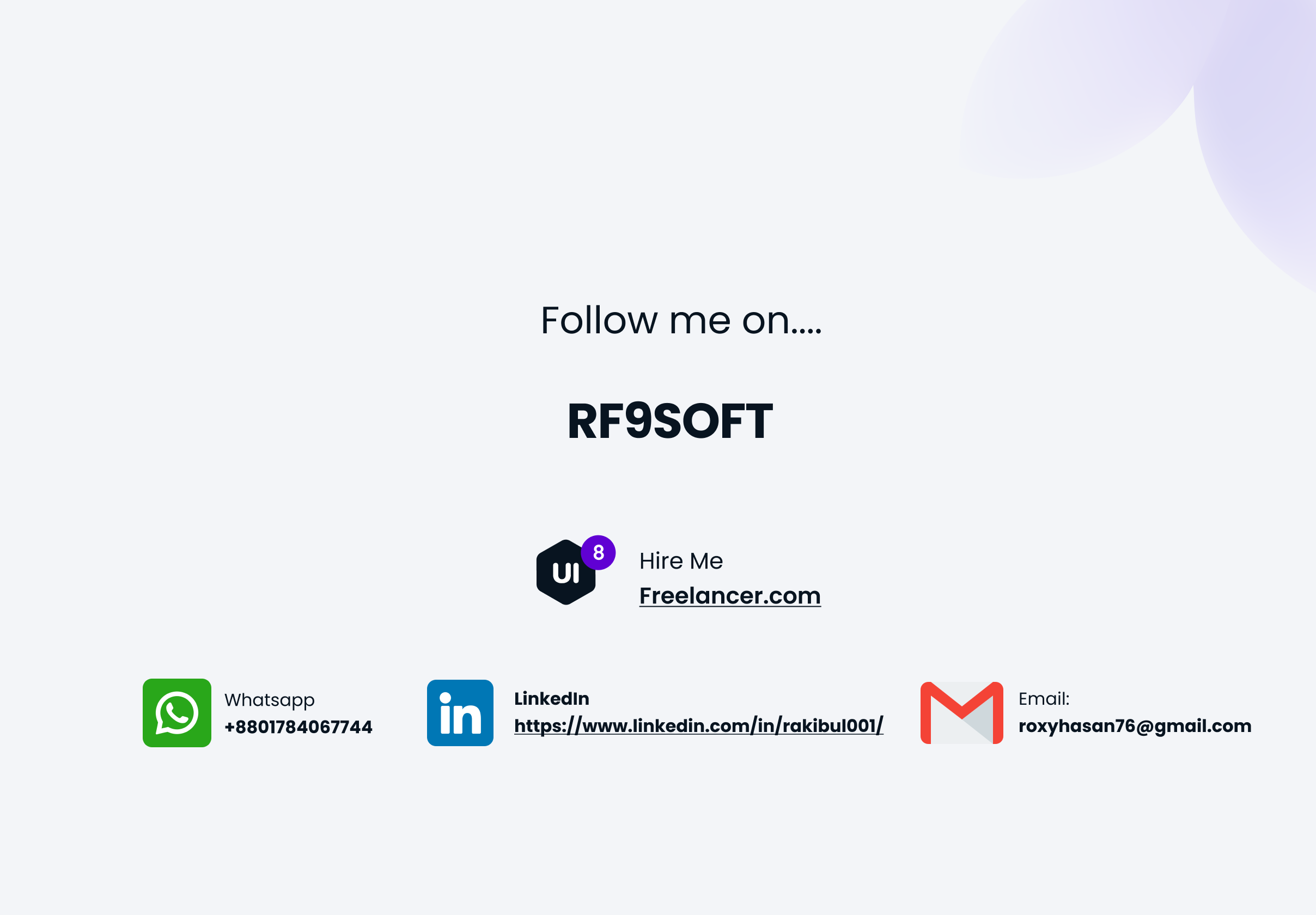 Public Collections
View All Collections