Their little bodies lodge a mighty soul.
We may be tiny bees, but we work with the greatest in mind.
We provide quality software together with fast support, both through our forum and via email. We strongly encourage using our forum in order to request support: other users in the future may have the same issues and they will find a solution even faster!
Support us on Patreon to get priority updates on our development plan, Github repo access and voting power on new features.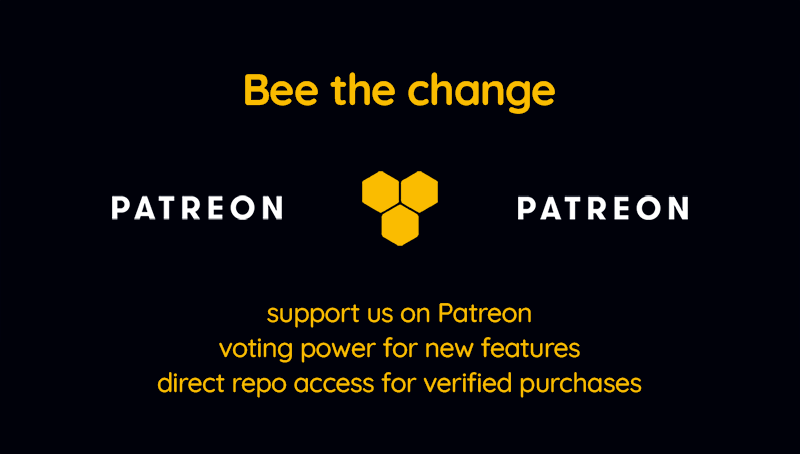 Want a free taste? You'll find our open source contributions on Github.
Public Collections
View All Collections