SOME VIDEOS NOT DOWNLOADING?
This is not a script issue. The problem here is when you generate a link for a ciphered video using your server that link remains valid for your server IP but not the client IP. This is a limitation provided by YouTube. To bypass that you'd have to host download at your own server. That will cost your own bandwidth. You can simply download the files using PHP functions to your server from the generated link and then serve to your users.
It follows 100% PSR standards so this can be used and integrated into any existing project with ease.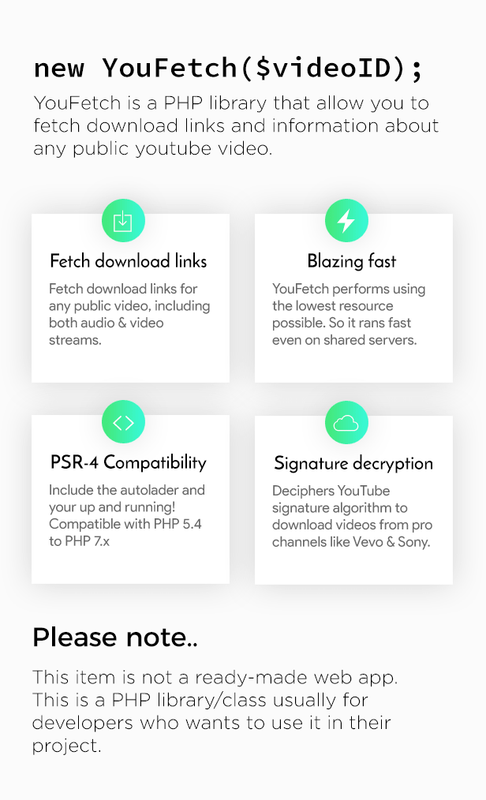 Online Documentation
You can check code documentation to understand the class APIs.
View Documentation
Please note, this item is for Developers only.