WP Job Openings plugin is the most simple yet powerful plugin for setting up a job listing page for a website.
The plugin is designed after carefully analysing hundreds of job listing layouts and methods. We built a plugin that's super simple to use and extensible to a high performing recruitment tool.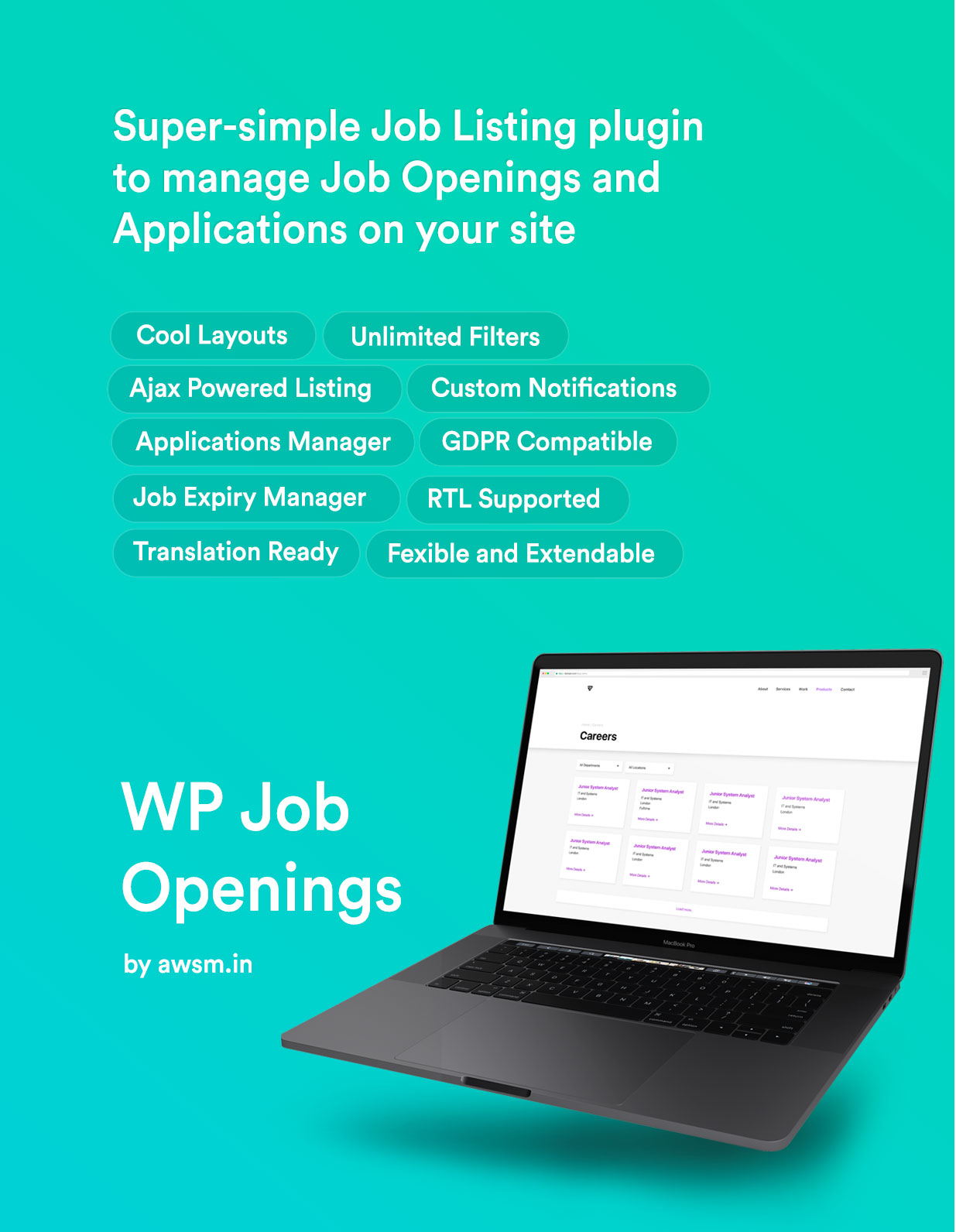 WP Job Openings PRO is an add-on plugin with a pack of features that makes WP Job Openings a powerful recruitment tool.
The plugin helps to reduce the time spent on administrative tasks while hiring, keep track of all applicants, resumes and notes. Engage your candidates more in the process by sending notifications such as welcome and rejection emails.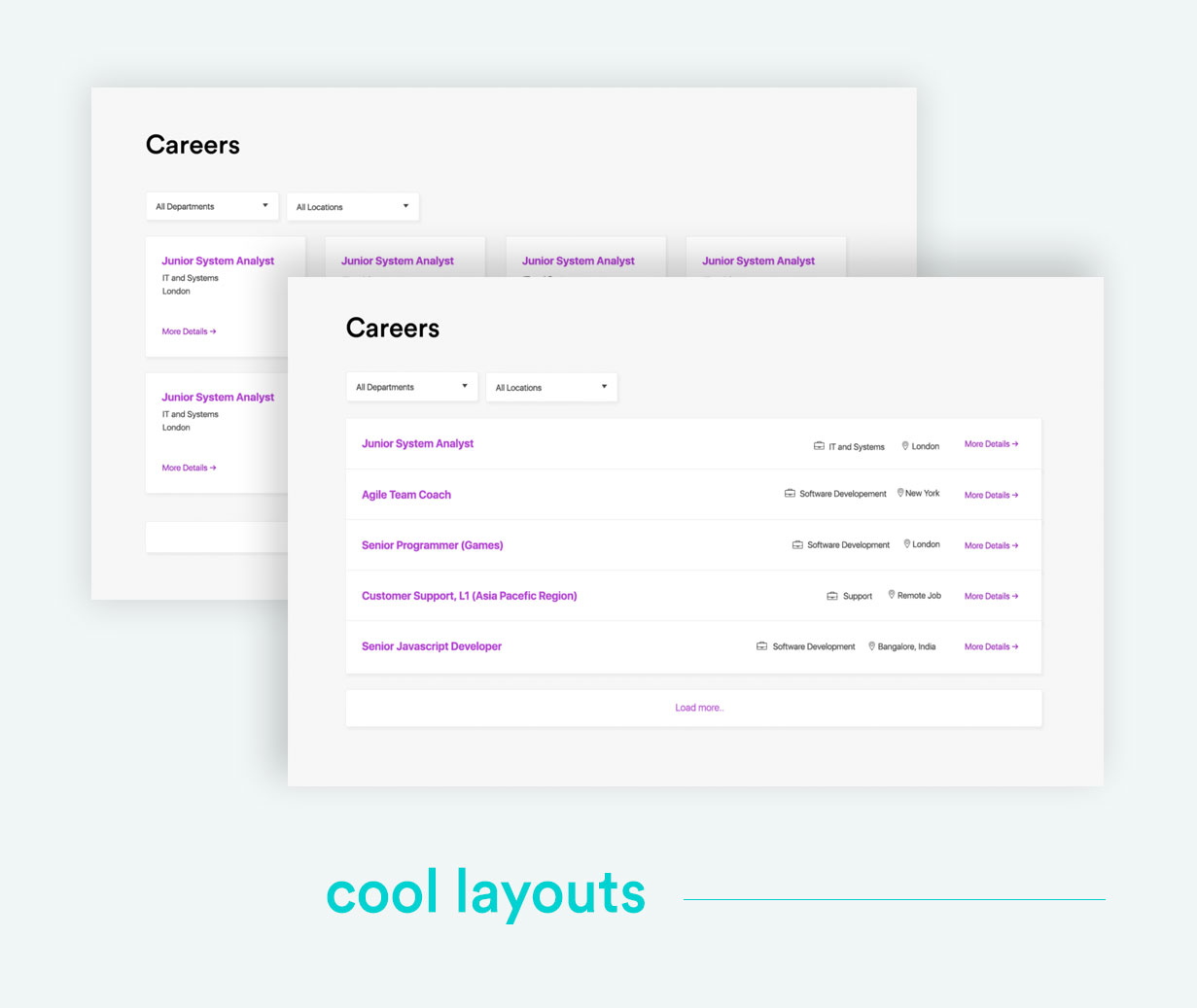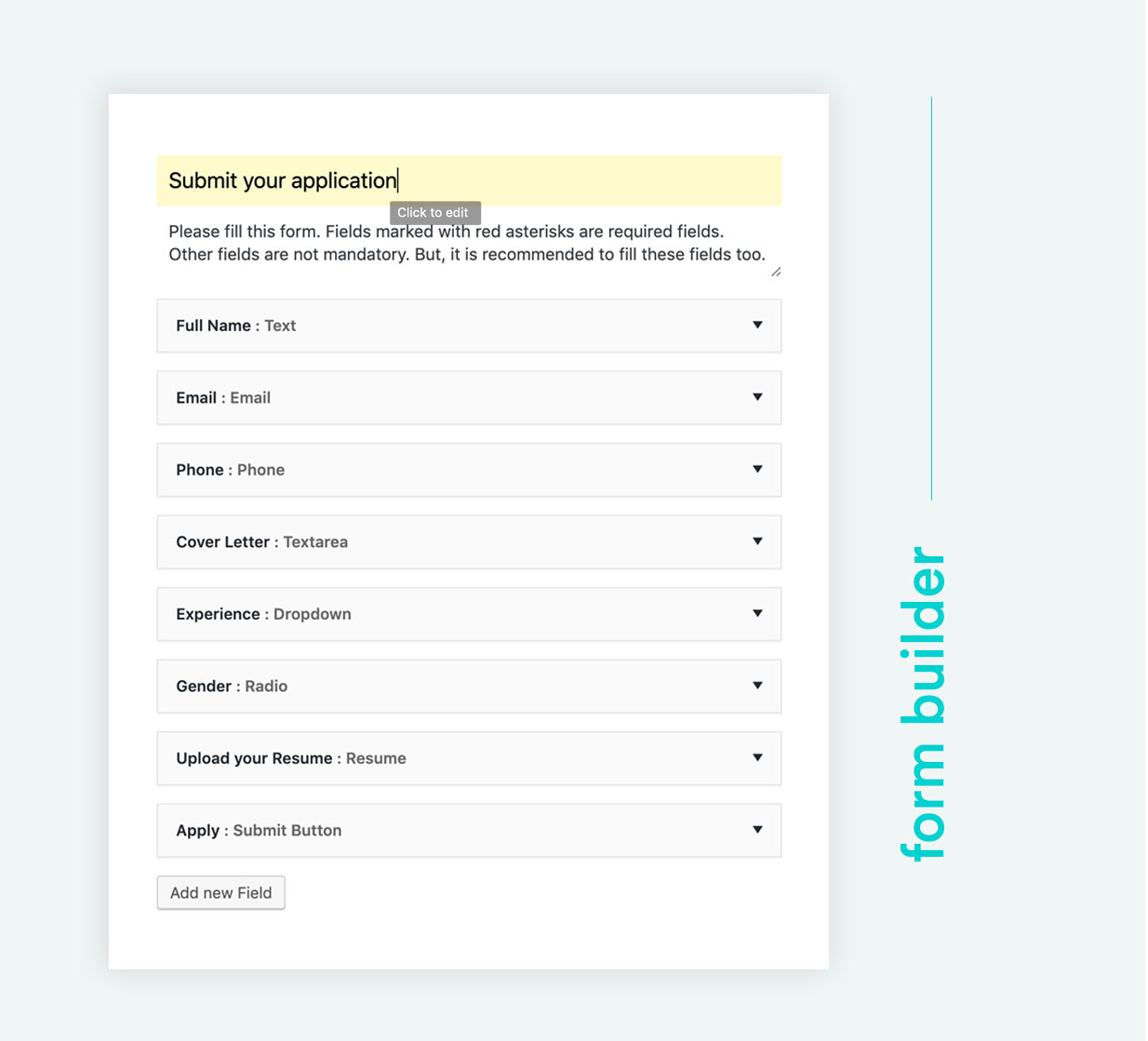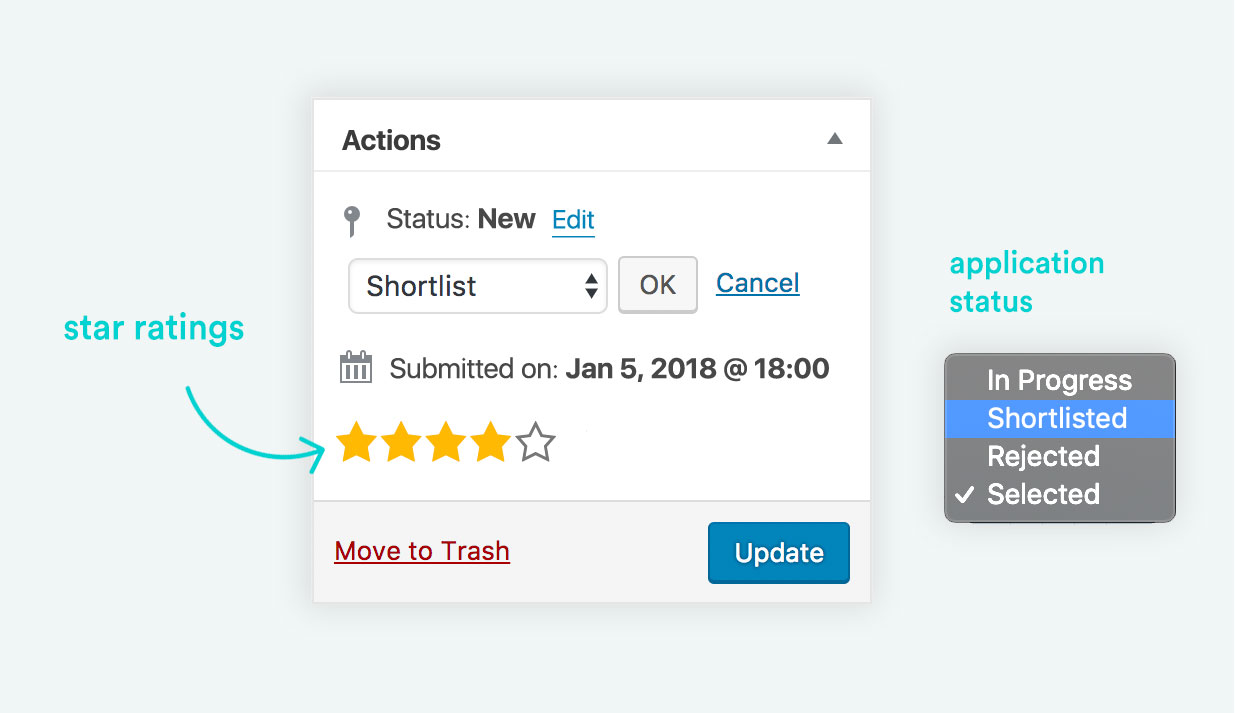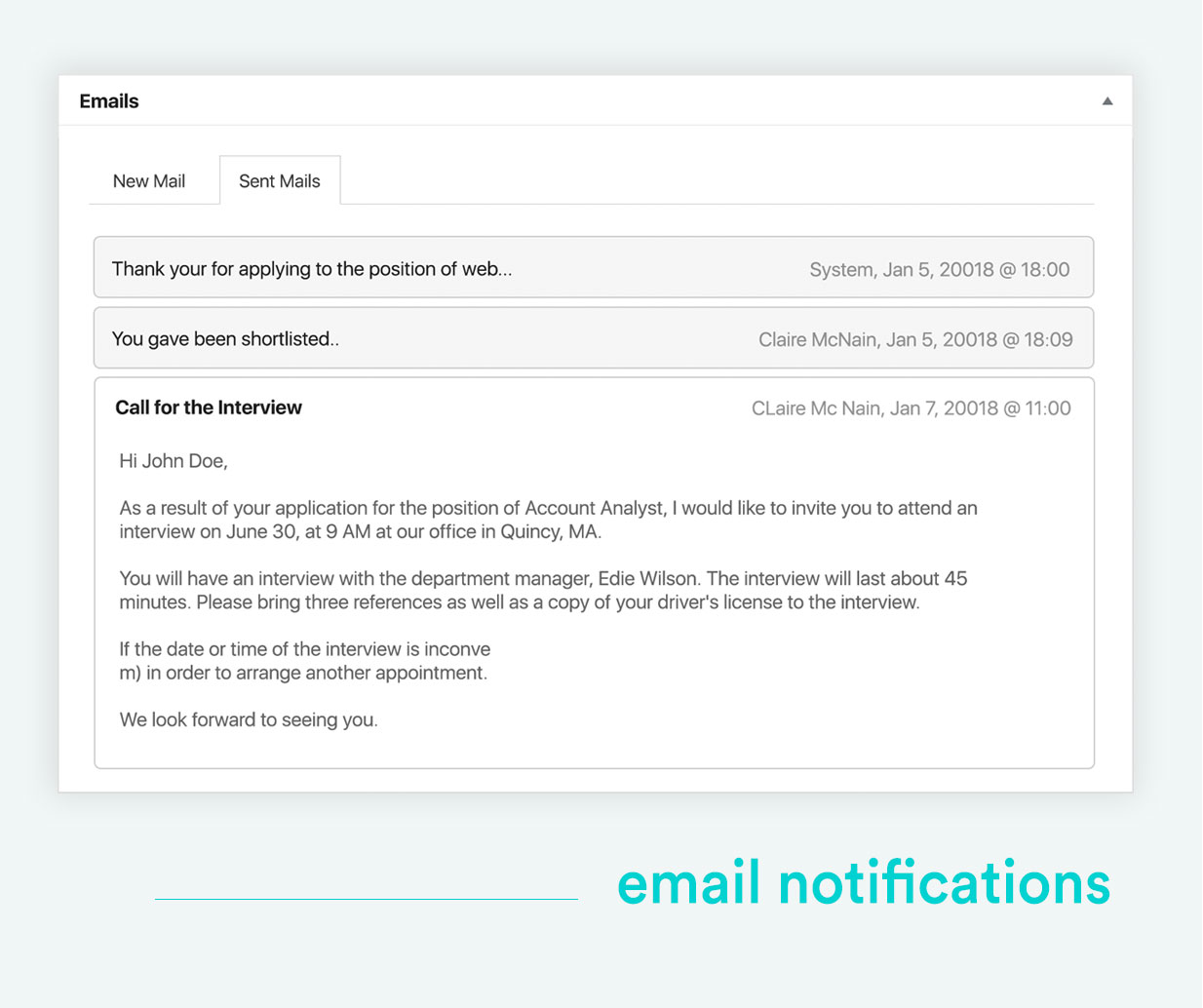 KEY FEATURES
Super Simple and Easy to Set Up and See
Two Different Modern Layouts
Clean and User Friendly Designs
Unlimited Job Specifications
Unlimited Filtering Options
AJAX Powered Job Listing and Filtering
Comes with Default Form to Submit Applications
HR Role for setting up HR user
Options to Customise Email Notifications
Application Listings in Plugin
Job Expiry Options
Detailed documentation
Build your own job application form | PRO Feature
Shortlist, Reject and Select Applicants | PRO Feature
Rate and Filter Applications | PRO Feature
Custom Email Notifications & Templates | PRO Feature
Notes and Activity Log | PRO Feature


V 1.0.2 [18 June 2019] 
  - Fixed: Form builder issues.
  - Other minor bug fixes

V 1.0.1 [06 June 2019] 
  - Fixed: A bug that prevented notification settings from saving
  - Other minor bug fixes

V 1.0 [03 June 2019] 
  - Initial release