WooCommerce Price Drops is a plugin and excellent marketing tool which allows you to lower (or raise) price of a product over time in steps say $10 every hour. This way you can get more buyers and make them spend more time on your site waiting for lowest price they are willing to pay for a product. With this marketing tool you will be able to increase sales, get more satisfied buyers, upsell more related products and increase average time visitors spend on your web shop. Please read documentation.
WooCommerce Drop / Raise Prices Overview and Features:
Seamless integration into WooCommerce via its hooks
Choose between price rise or drop
Choose between percentage or fixed value price rise or drop
Set price increment / decrement
Set minimal / maximal price
Set how often price will drop or raise
Show counter for next price drop / raise on single product page
Set drop / rise price timeframe – price will change from date to date and stop
Reset price raise / drop and countdown timer after order / purchase
Cronjobs required – if your host does not support 1 minute cronjobs you can use 3rd party cron service like easycron
Screenshots: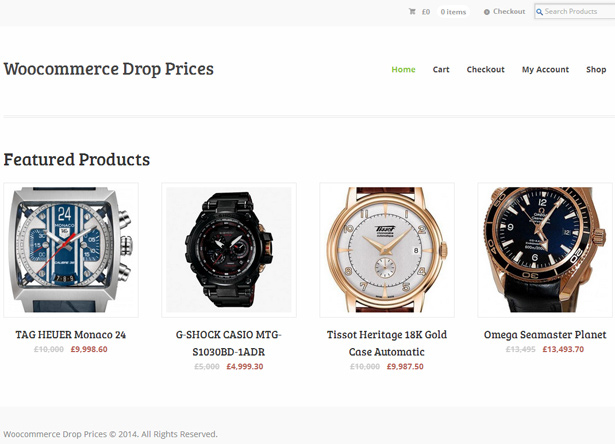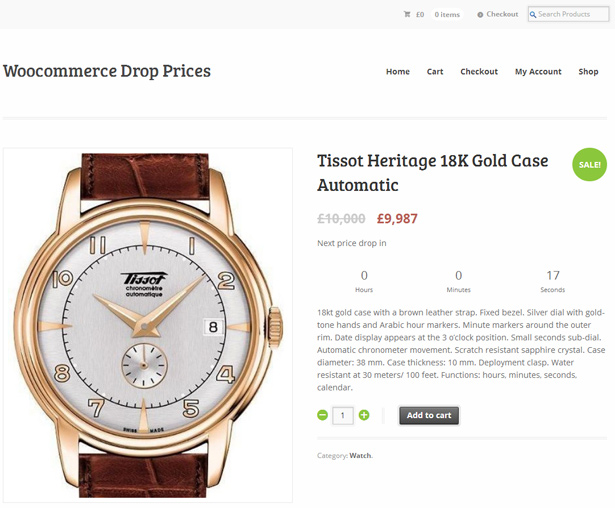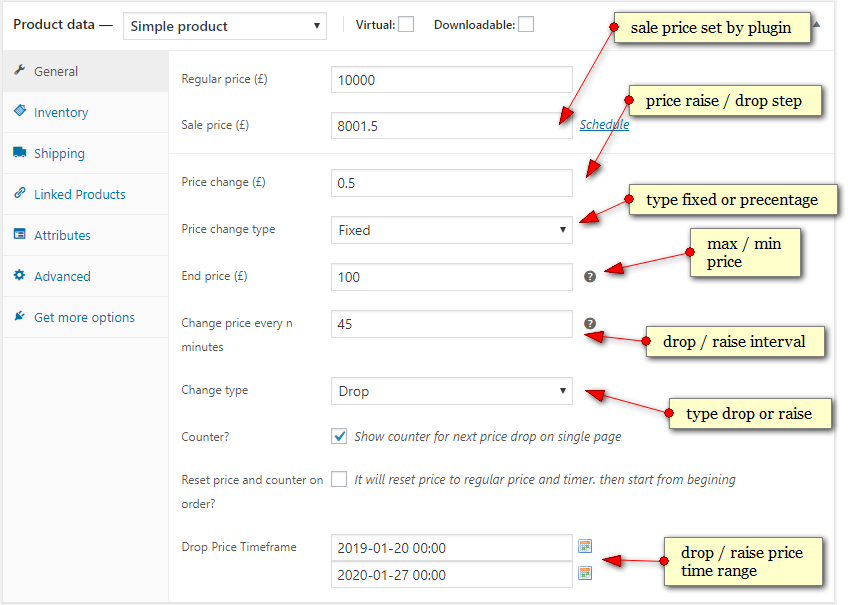 Changelog:

** Version 1.1.21 **
- Fix: bug with variable products
- Fix: bug with refreshing countdown interval

Read full changelog on our documentation page. Make sure to read documentation and check demo.