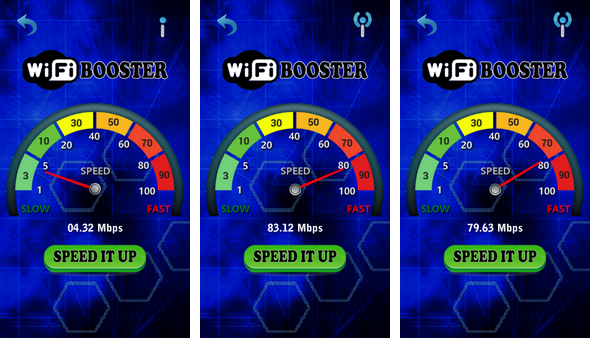 This App WIFI BOOSTER PRANK made by buildbox software Based by Cocos2D Library.
This is prank app to show your friends and family show them the latest app and surprise them. WiFi Signal Booster does not enhance your internet speed. Your internet speed is always dependent on your provider. WiFi internet booster show the beautiful fully advance animation for the wifi boosting which makes the internet speed booster to a attractive application.
Main Features Template:
Button:
Universal (phone & tablet)
Review Button
Online Leaderboards
Google play services
Ad Network:
AdMob Banner
Admob Interstitial
Chartboost
Game Play:
For reskin just follow the documentation.
THE PROJECT SUPPORTS ANDROID STUDIO AND ECLIPSE