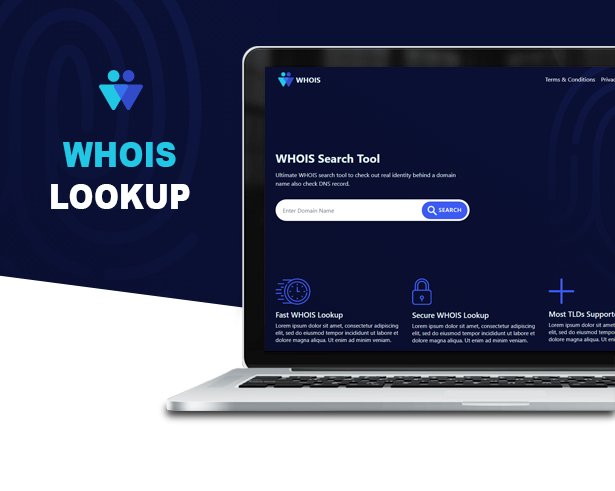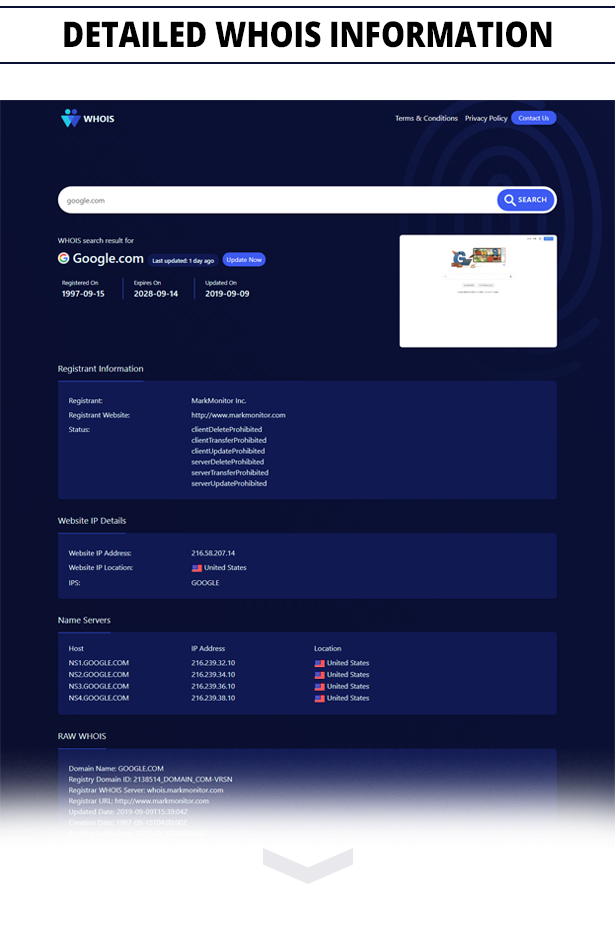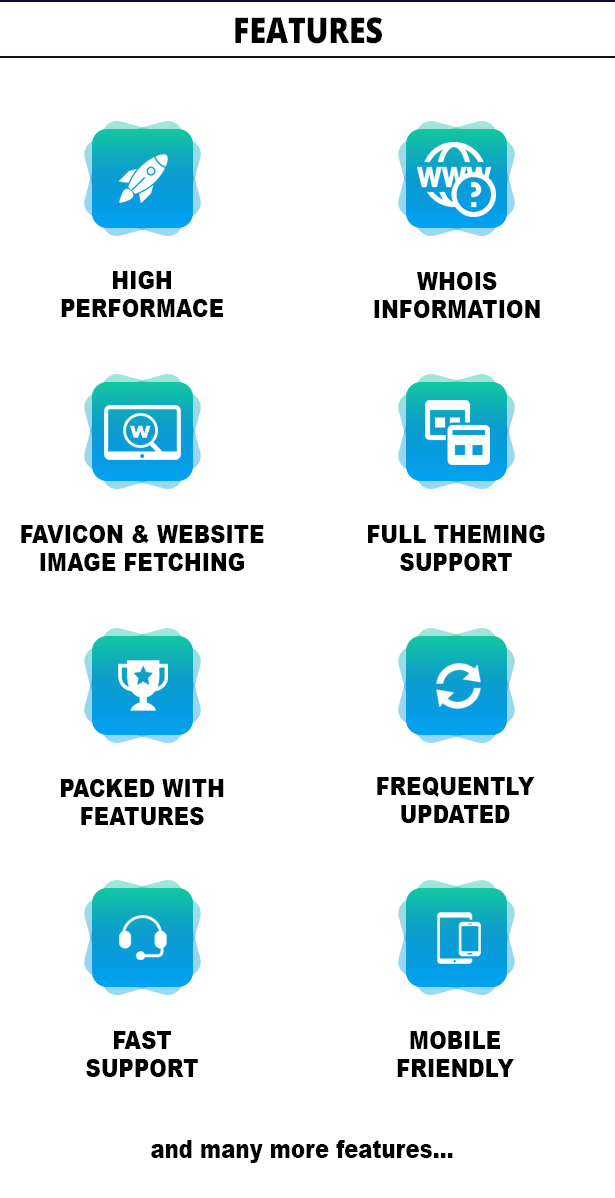 WHOIS Lookup is a fully-featured PHP script that has the ability to lookup the WHOIS information of any website. The WHOIS Information is presented in a clean, formatted manner rather than raw WHOIS data. The theme has essential features like Pages, ReCaptcha Support, Banner and Pop Ads Support and much more. Completing Theming Support, Easy Modification & Installation makes this script maintainable by anyone. Caching is utilized to make the user-experience better, AJAX based WHOIS Fetching, Favicon and Image Fetching are also available. The script has been developed in CodeIgniter 3, Bootstrap 4.5 and jQuery with a completely responsive design that looks good on any device.
Features
Detailed WHOIS Information
Favicon & Website Image Fetching
Banner & Pop Ad Support
Pages Support
Full Theming Support
Very Easy to Modify
Flawless User Experience using Cache
Powerful Administration Panel
Completely Responsive Design
Based on jQuery, Bootstrap & CodeIgniter
Requirements
- Operating System : Linux or Windows
- Shared, VPS or Dedicated Server
- Web Server : Apache
- PHP Version: 5.6+
- PHP CURL
- PHP ZIP
- MySql: 5.1+
Frontend Demo :
https://demo.xlscripts.com/whois
Admin Panel Demo
https://demo.xlscripts.com/whois/admin
Username : administrator
Password : administrator
Changelog :
Version 1.0

- Initial Release.