Whizbiz – business classified cms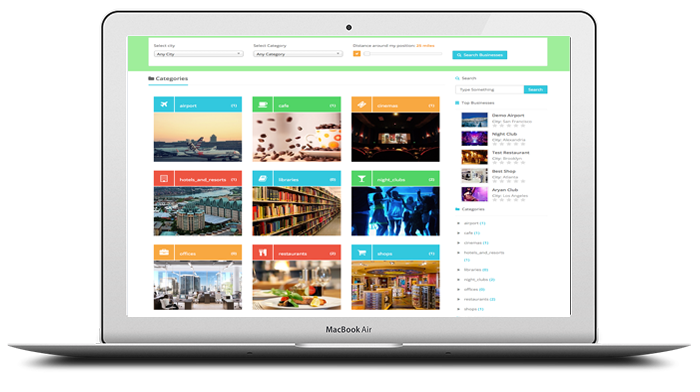 Demo preview
Whizbiz features.
Whizbiz now supports subcategory option.
Choose between Layer Slider, Parallex Slider and Google Maps for the homepage
Layer Slide included with source (You save 11$)
Ajax Loading and searching on each pages, it reduces the loading time
Highly customizable script.
Business Directory CMS for any busines listing solution
Create custom categories to suit your business need (yes, as many as you like!).
Create categories from the admin panel with lots of preloaded categories
Locate your business in google map.
Introducing Google Street Map View for your business. Seacrh through the nearby places easily
Choose among 3 types of views (Grid, List and Map).
Sort businesses for better viewing purpose.
View and manage all your users with their listed businesses.
Advanced search option: tune your search with every possible option. Use filters on homepage to find businesses in preferred condition.
Nearby Busness: use your current location to find nearby businesses in a certain radius
View the detail of a business with multiple slider images.
Review for each businesses with star Rating Options.
Facebook & Disqus comment plugin integrated. Choose between the most powerful review system.
Enable/disable user Sign up from the admin panel.
Enable/disable payment for Sign Up option from the admin panel.
Paypal integrated for each business post by default.
Create and modify as many packages as you like for posts and featured businesses
Google Map API v3 used.
Multi-language support.
Auto translation using Google api.
Not happy with auto translation? Customize the language file or import your own language.
Create and customize widgets of your own from the admin panel. Widgets can be integrated in Home page and sidebards throughout the application
Pre installed featured businesses, top businesses, top locations, facebook like box and top users widgets. There is also a category counter widget at home page
Responsive design (Works on any resolution device)
Easy backup system of your product. Don't loose your valuable data.
Easy management of your blog, news and article section from the admin panel. Try to reach desired customers using social shares
Earn money by making a business featured with payment option.
Bank transfer option for manual entry of businesses
Edit and adjust automated email texts (confirmation, recovery etc.) to suit your needs.
SEO support with SEO friendly URLs and customizable meta text and keywords for your pages.
Tag Support for businesses with search on custom tags.
Log in with facebook if approved by the admin from the admin panel.
Google AdSense support for earning extra money
Google Analytics support
Email management with option to bulk reply
Embed YouTube or Vimeo videos for your businesses to display the detailed information
Built in Sitemap generator with XML file
Claim business option
Email before expiration to user option
Admin features
Custom theme support
Settings for ad create, update, delete, filter from the All businesses section
User Management
Custom categories section to add categories as you like[with one level subcategories]
Custom Package creation with option to create different types of package
Email tracker section to manage the emails sent from dealer info form
Bulk email support for marketing purpose
Blog/Artcile/News management section
Custom widget management for sidebars
Custom plugin
Page creator & Menu Builder
Database backup support
Multilanguage support
Site settings section to manage all the settings from the backend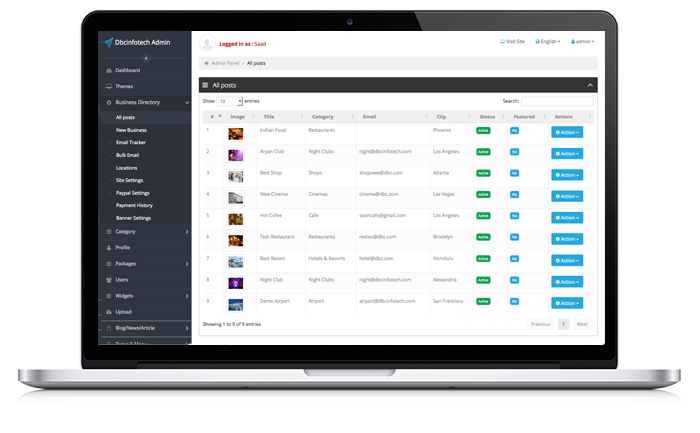 Advanced Review System
Review integrated for each registered users on each and every business listed. Use star Rating to complement the business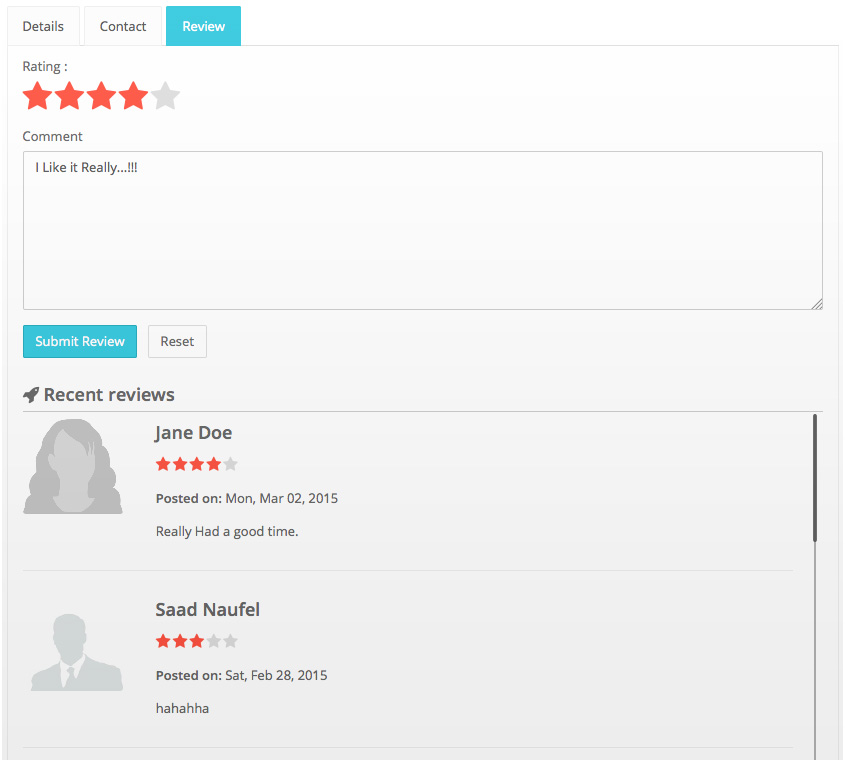 Choose between disqus and Facebook comment system. Set your desired review system from admin panel.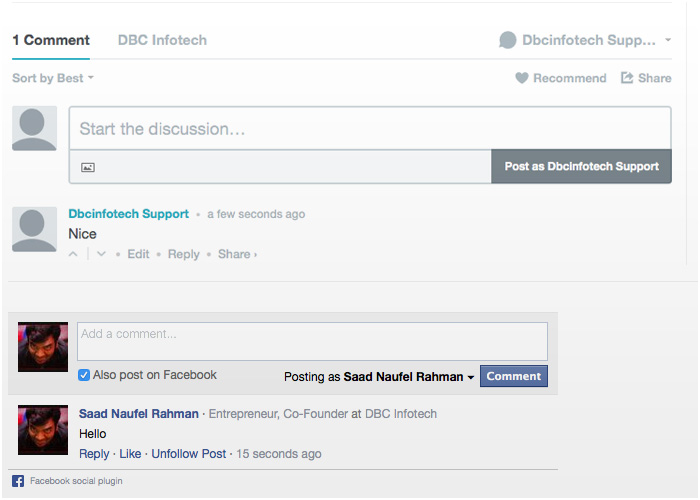 Location Searching
Search business based on location easily through whiz Business Directory CMS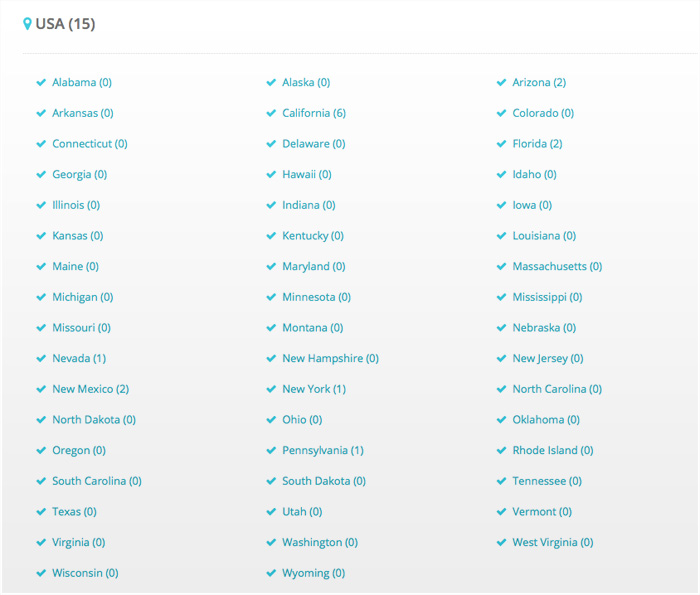 Layer Slider Included
You save 11$ on Layer Slider JS version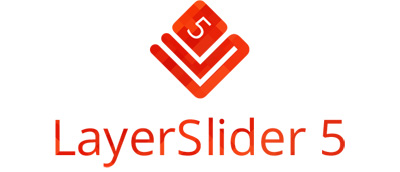 Introducing Google Street View
Google street view enable/disable from admin panel to use the street view in business deatil page. Traverse through nearby places on the street view.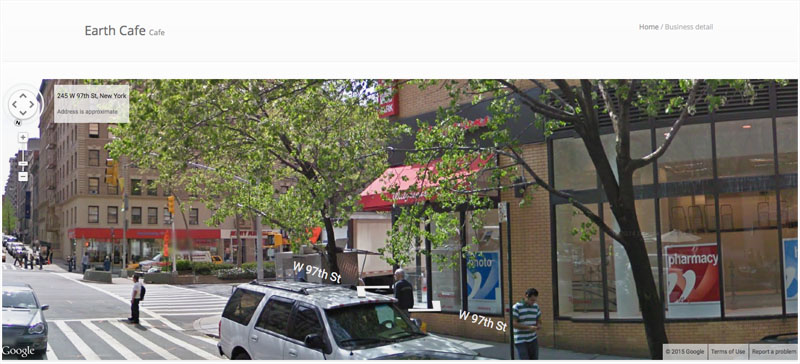 Publish Blog/News/Articles
The most advanced directory script helping users to maintain a blog/news/article section to present special offer to buyers. The blog/news/article section comes with the advanced sharing plugin on social networks. So no need of including third party blog sites.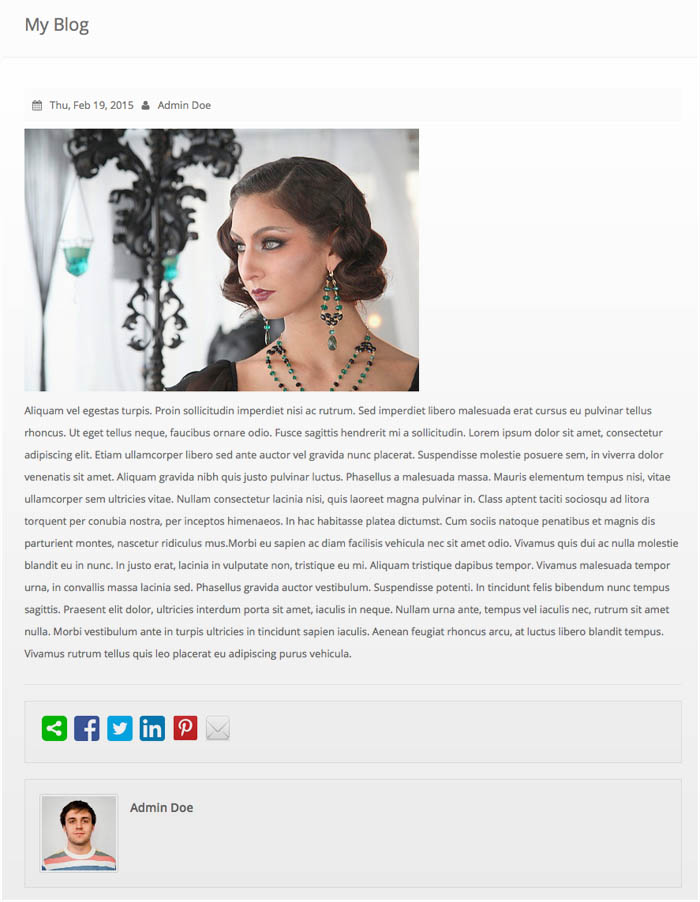 Changelog
Version 2.3.0 – 21.03.2018

-Email to all user bcc problem solved [FIX]
-Some css improvements for RTL languages [UPDATE]
-Czech language file added [UPDATE]
-Regular code quality check done

Version 2.2.0 – 16.09.2017

-Add grab protection for email and phone number on detail page [UPDATE]
-"Verified" marking option added [NEW]
-Solved Login/Signup page visible issue for logged in users [FIX] 
-& problem in sitemap issue solved [FIX]
-Some other minor changes for matching php old versions [FIX]

Version 2.1.0 – 21.07.2017

-Facebook login issue solved [FIX]
-Country translation issue on post ad view solved [FIX]
-Only paid packages for renewing a post [UPDATE]
-Read more button added on list view description [FIX]
-404 error message for invalid posts [FIX]
-Url separator added on config file for advance search [NEW]
-Grid view alignment issue fixed if phone no is too long [FIX]
-Config added for switching plain search mode between full text and partial text [NEW]
-Font awsome version updated to 4.7.0 [UPDATE]

Version 2.0.0 – 01.04.2017

-Admin panel all business pagination issue solved [FIX]
-Added widget position on advance search page sidebar [NEW]
-Add no-follow properties on links within description [UPDATE]
-Detail page banner and grid view thumb issue if there is no featured imag-[FIX]
-Featured post priority added on search results [UPDATE]
-Contact email redirect issue solve-[FIX]
-Package price decimal point issue solved [FIX]
-Grid view title length issue with UTF8 solved [FIX]
-Tinymce translation option added(Documentation > Important faq > How to translate Tinymce)[NEW]

Version 1.9.0 – 01.02.2017

-Claim business and Report business links hide config added (ROOT/application/config/business_directory.php) [UPDATE]
-Search engine duplicate url issue for some pages fixed [UPDATE]
-Logo option added [UPDATE]
-Image upload maximum file size option added (Admin panel > business directory > site settings)[NEW]
-Maintainance mode option added (Admin panel > system > default site settings)[NEW]
-Timepicker translation option added [NEW]
-Email notification to admin config added for new post (ROOT/application/config/business_directory.php)[NEW]
-Email notification to user option added for post approval (ROOT/application/config/business_directory.php)[NEW]
-Rating is now visible on detail page [UPDATE]

Version 1.8.0 – 17.10.2016

-Cookie policy pop up feature added [NEW](Admin panel > business directory > site settings)
-Text instructions feature with map direction on business details page implemented [NEW]
-Admin can now put widgets on page content with the rich text editor[NEW](Check Important Faq section)
-Tinymce text editor updated & admin can now upload images within page content [NEW]
-A new advance search mode added where country and state is also available [NEW](Admin panel > business directory > banner settings > search panel settings > Filter type)
-Blog posts are now translateable from admin panel [NEW]
-Adblock identifier option added [NEW]
-Random order settings imaplemented for front end business posts[NEW]
-Email newsletter subscriber module added [NEW]
-Export user phone numbers as csv option added on admin panel[NEW]
-Added email templates translation option via xml file[NEW]
-Instsagram link adding option implemented on new/edit business forms[DONE]
-Password change bug solved [FIX]
-Database backup issue for mysqli driver solved [FIX]
-Bulk email sending bcc issue solved [FIX]
-Business pending issue if created by admin solved[FIX]
-Place holder value translation issue in the edit profile page solved[FIX]
-No-index meta tag added for 404 pages[FIX]
-Paypal button translation in featured payment page solved[FIX]
-Contact box email sending msg on detail page issue solved[FIX]
-A new set of settings added to control comments in blog post detail page[NEW]
-Bank transfer instruction issue on featured package updated[FIX]

Version 1.7.0 – 15.07.2016

- Fix subcategory and category page bredcrum issue[FIX]
- Solved slider loading issue on detail page if review is loaded first [FIX]
- Google oauth enabled [NEW]
- Detail page meta description issue fixed [FIX]
- SSL checking issue for google api solved [FIX]
- Gallery image upload limit implemented [NEW]
- Database driver changed from Mysql to mysqli [UPGRADE]
- Share all url fixed of ssl sites [FIX]

Version 1.6.0 – 29.06.2016

- Hide tab options if only one language is used [NEW]
- Option for using text as site logo added [NEW]
- Month translation added [NEW]
- Information showing option on delete confirmation page added [UPDATE]
- Separate page added for showing all categories [NEW] 
- Link review start to details page review tab [UPDATE]
- Home search panel show/hide option added [NEW]
- Street view orientation option added on new/edit business form [NEW]
- Google api key adding option implemented [NEW]
- Add pricing page on front page [NEW] 
- Blog data in russian language encode issue fixed [FIX]
- Email sending option from user detail page on admin enabled [UPDATE]
- Sumitted Data lost issue on failed form submission for business solved [FIX]
- Category name sorted based on name [UPDATE]
- Fa-icon preview option added on admin panel [UPDATE]
- FB api version updated [UPDATE]

Version 1.5.0 – 21.05.2016

- Switching between 12 and 24 hour format for business time added[New]
- Advance search search issue fixed[FIX] 
- Switching option beween advance and basic search filters added on home page[NEW]
- Unused photos removing option added[New]
- Gallery photo deleted by clicking close icon fixed [FIX]
- Option added for hiding email address on detail page [NEW]
- Change password issue solved [FIX]
- Fixed page title issue for category posts page[FIX]
- Fixed page title issue for location posts page[FIX]
- Ability to remove street view for specific businesses added [NEW]
- "Always open" check box option added for business hour[NEW]
- Meta tag added for canonical url for dynamic pages[NEW]
- View more link added for subcategories widget [NEW]
- Find visitor location issue fixed [UPDATE]
- Disable review option added [NEW]
- Rss feed option added [NEW]
- Site map priority and changefreq fixed [UPDATE]
- Large image on fb share implemented [UPDATE]
- Send email to all users option added [NEW]
- Hide banner settings added for admin [NEW]
- External link on menu issue solved [FIX]
- Map cluster icon issue fixed[FIX]

Version 1.4.0 – 07.02.2016

-Purchase code verification issue solved[BUGFIX]
-Admin panel slow loading issue solved[BUGFIX]
-Send expiration notification email option added on config file[NEW]
-Claim business option added[NEW]

Version 1.3.0 – 20.12.2015

-<h4>Subcategory option added [New]</h4>
-Solve map loading issue if title contain '/" [Bugfix]
-Two language file added [Upgrade]
-Update font awsome version [Upgrade]
-Default distance for search changing option [New]
-Add assign business to other user facility [New]
-Add css compression option[New]
-<h5>Make the address field trnaslateable [Upgrade]</h5>
-Add disable business hour option [New]
-Map search image thumb clickable [Upgrade]
-Facebook login issue solved [Bugfix]

Version 1.2.0 – 5.11.2015

-Single review for a business by a user
-Report business button adde
-Email debugger option adde
-Get direction option added on detail page ma
-Parallax slider menu permission issue fixed  [BUGFIX]
-Search function issue on admin panel > all posts page fixed [BUGFIX]
-Admin renew business issue fixed [BUGFIX]
-Open and closing time issue fixed [BUGFIX]
-Hide signup option issue fixed [BUGFIX]
-Utf8 issue on print page fixed [BUGFIX]
-Package currency rendering issue fixed [BUGFIX]
-Search filter dropdown issue for android fixed [BUGFIX]

Version 1.1.0 – 10.07.2015

-Updated the PrettyPhoto plugin due to compulsory Enavto requirement. It is included in the Admin Panel Template and is not used anywhere in the script. So existing buyers can ignore this update.

Version 1.1.0 – 20.04.2015

-Datatable is now translatable.
-Updated admin panel all posts and locations table for bulk date.
-Code organized for better stabilty.
-Added settings so that city can be dropdown on new and edit form.
-Category sorted alphabetically.
-Email and web link clickable on detail page.
-Hide social links on member pages if empty.
-Category sorted alphabetically.
-Select2 plugin added instead of jquery Chosen.
-Founded field value on edit business page [Bugfix].
-Unicode URL issue fixed for details URL [Bugfix].
-Installation bug fix for php < 5.2[Bugfix].
-Opening Hour last 2 days is always closed on edit view [Bugfix].
-Fixed submenu collapse problem on mobile view. [Bugfix].
-Opening Hour last 2 days is always closed on edit view [Bugfix].
-Username change bug after user update [Bugfix].
-Recovery password link issue solved. [Bugfix].
-Title and description lost issue after edit [Bugfix].
-Mix content error on IE [Bugfix].
-Blog posts page tile translation issue [Bugfix].
-Edit form rich text not loading [Bugfix].
-Location newline bug [Bugfix].

Version 1.0.0 – 05.03.2015

- Initial Release

How to update
1. If you dont make any customization on any files then Just upload the update_1_1.zip from admin panel > upload and click "upload & install button"
or if you want to install the update manually, extract update_1_1.zip and then follow the below steps
1. Replace ROOT/application directory with application directory [Merge and replace] 2. Replace ROOT/dbc_config directory with dbc_config directory [Merge and replace] 3. Replace ROOT/system directory with system directory [Merge and replace] 4. Replace ROOT/assets directory with assets directory [Merge and replace]
NB: Please create a sql backup before update. Also if any custom work is done on you script then please replace files carefully so that your custom works do not loose. If possible take a file backup also. The update pack contains css files , view files , language files. So please take backup before doing anything.
Support
For presale question and after sales developer support, pls send your message to
webheliosteam@gmail.com
Please Rate
If you like our product please rate it.

Image Credit
http://imagefinder.co
Recently we are getting too many support email which are out of support terms. Like people are asking for free customization or asking to solve the issues which they caused by editing codes or asking for server maintenance issues etc. By default these are not included within Envato support term. We've answered a lot of question and covered almost everything in our documentation and online FAQ list. But sadly some of the buyers are not even reading the documentation. Hence we need to spend a lot of time answering all those questions which we already answered. For this we can't start developing new features or products anymore.
So we come to a decision. From 1st March 2017 our support team will answer questions from 2:00 PM (GMT) to 5:00 PM(GMT). (NB: According to Envato support terms we get two days to reply an email. But we don't want our clients to wait for two days. So we will answer questions and solve issues on each day). We need your help to make our products better and providing quality service to all of you. So please follow the instructions below
1. Read the documentation first. 2. Check the online FAQ list http://support.webhelios.com/index.php/en/show/faq 3. If you can't find an answer then send email from the support tab. 4. Please send site address , admin login , ftp access and screenshot(if necessary) with the email.
Following these 4 rules will help both of us and you'll get a quick response. Thanks everyone for being with us.