Features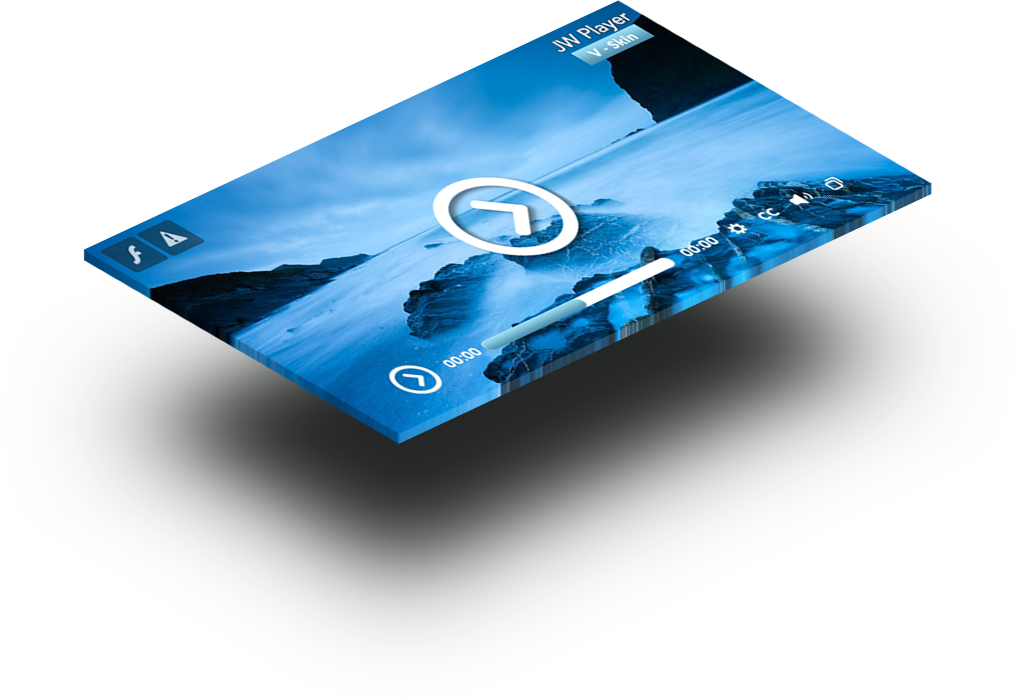 Premium Skins for JW Player 6: Free, Pro, Premium, Enterprise, Ads
Skin for JW Player 6 that is the most popular video player on the web, live on over 2 million sites
Skin for JW6 HTML5 Player, Flash Player, Mobile
Skin based on PNG and Base64
PSD files included and Well Documented
Configuration Options
skin (URL) Location of the XML skin. This can be:
Reference in Documentation
JW Player 6 support
Learn more about Using JW Player Skins
Learn more about Building JW Player Skins
Learn more about Skin XML Reference
The free base64 image online service
The free base64 image offline encoder
JW Player Developer Site
JW Player Source Code
How to build JW Player from source
How to change the colour of images in Photoshop
Changelog
Version 2.0: Update for new version of JW Player 6.12 – 25 January 2016.
New color: vPink Skin project – 08 March 2014
Launch: The launch of the vBlue Skin project – 21 October 2013.
Other Skins