About Virtual Coin Widgets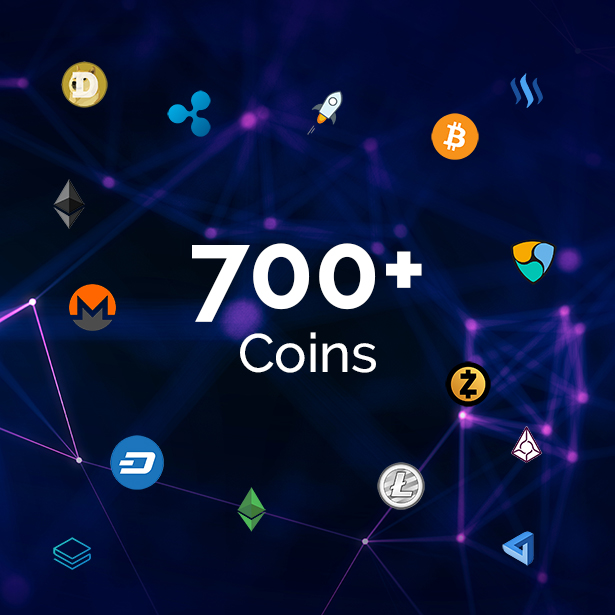 These shortcodes provides 10 widgets for your Wordpress page, so you to can share with your visitors information from more than 700 currencies.
Just plug and play, Virtual Currency World will be part of your Wordpress project.
Now with Builder, will be easier to create shortcodes, check the preview page.
ShortCode List:
Change Label
Price Label
Change Big Label
Price Big Label
Change Card
Price Card
Full Card
Table
Small Table
Converter
All widgets can be displayed in 21 different colors:
Red
Pink
Purple
Deep Purple
Indigo
Blue
Light Blue
Cyan
Teal
Green
Light Green
Lime
Yellow
Amber
Orange
Deep Orange
Brown
Grey
Blue Grey
Black
White
Use Examples
[vcw-change-label color="black" symbol="ETH"]

[vcw-price-label color="white" symbol="BTC" currency="USD"]

[vcw-change-big-label color="orange" symbol="XMR"]

[vcw-price-big-label color="blue" symbol="XMR" currency1="USD" currency2="EUR" currency3="GBP"]

[vcw-change-card color="yellow" symbol="XRP"]

[vcw-price-card color="teal" symbol="LTC" currency1="BTC" currency2="ETH" currency3="XRP"]

[vcw-full-card color="amber" symbol="ETC" currency1="EUR" currency2="BTC" currency3="JPY"]

[vcw-table color="cyan" symbols="BTC,ETH,XRP,LTC,XMR" currency="USD"]

[vcw-small-table color="white" symbols="BTC,ETH,XRP,LTC,XMR" currency="USD"]

[vcw-converter color="indigo"]
Requirements
Wordpress 2.5+
PHP 5.3+
PHP cURL
Frameworks/APIs