Do you dare to arm wrestling with Donald Trump? You can do it in this game. You can play as Trump or his opponent.
It's just a game for fun no any political intent. We chose the Trump character because he is a figure known to many people. And you can replace it if you want it.
This game is easy to play. Just click or tap the moving button as many as possible to get maximum power to win.
The ZIP package contains the source code in JS and game assets.
Features:
Complete game customization (Images, Sounds, Fonts)
Resolution 480×720 (Portrait)
Auto-Resize (Responsive)
Mouse and Touch Controls
Playable in all modern browsers.
Save best time in web storage when you win.
No HTML5 software needed.
Written only in simple text editor with commented (open with Notepad++ recommended).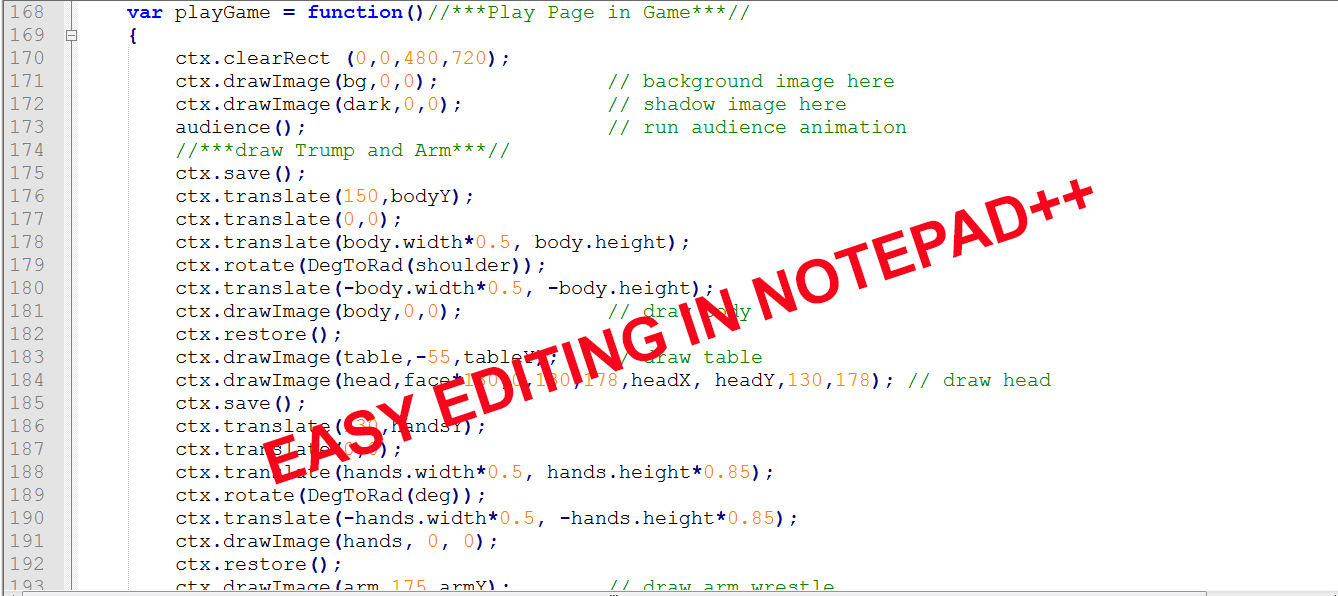 If you have any question, don't hesitate in asking.
AVAILABLE FOR FREELANCE WORK
If you need to make changes to this or any other game or you need a brand new game, please send me a message.