About:
WARNING: Highly Addicting!
Become a Timberman, chop wood and avoid the branches. Sounds like an easy task? It's easy to play but hard to master.
That's it and you can play the game with mouse/touch and keyboard (left and right key).
Features:
HTML5 Mobile Optimized (High performance)
Playable in all platforms (Mobile, PC, etc.)
No required coding
Easy reskin
Easy export to Android & iOS
Share Facebook score
Share Twitter score
Save Snapshot score
Construct 2 file included (.capx).
Included:
Reskin: http://game.hunterist.com/timberman/documentation.html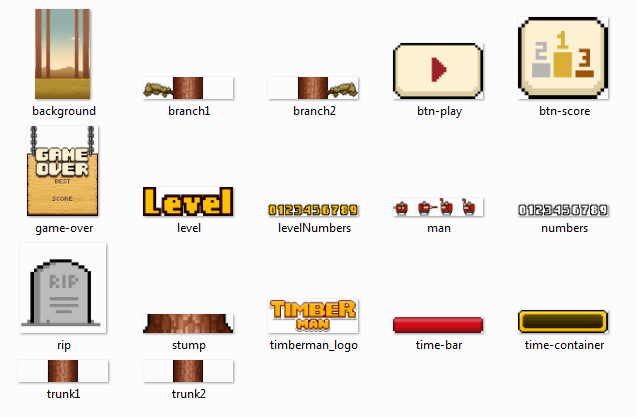 Tutorial: https://www.youtube.com/watch?v=M1n56ql-ymg
Customize: I will help you modify anything you want with no cost or low cost (included leaderboard/score by php, reskin, save highscore to your game portal …). Just follow me at email publicvnteam@gmail.com