Online Movies Ticket Booking- Ticket Bazzar
Ticket Bazzar is an online movie ticket booking web script developed in Angular JS, PHP, MySql and Codeigniter framework for both individual and multiple theatre owners. The website provides a facility for your customers to book tickets for a movie online and to gather information about the movies and theatres. Ticket Bazzar is highly efficient software for all theatre owners to ensure the success of their business and helps to build customer loyalty. One of the striking features of the Ticket Bazzar software is, it is flexible enough to make any additional fine-tuning.
FEATURES LOADED IN TICKET BAZZAR
Responsive design
Simple and intuitive User Interface
Location based movie theatre search
Filter for better movie lists
Top trending and ongoing movie list
Rating options for movies
Payment Gateway integrated
Details of a particular movie.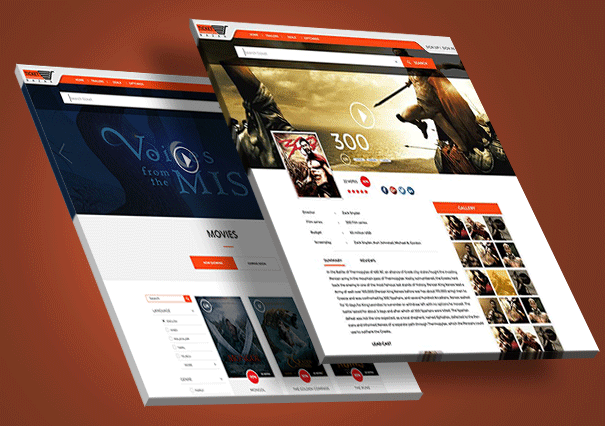 The Admin dashboard of Ticket Bazzar is highly sophisticated and can manage the whole site, can set seat layouts for different screens, add movies and theatres.  Overall, Ticket Bazzar is a complete Ticketing platform that helps you be more profitable as your business grows.
ADMIN FEATURES
Vendor and Admin login
User Management.
Can add and view movies
Theater management
Add Movie
Add show
Add Screen and seat layout
Booking Management.
View Reviews.
Create and View Banner.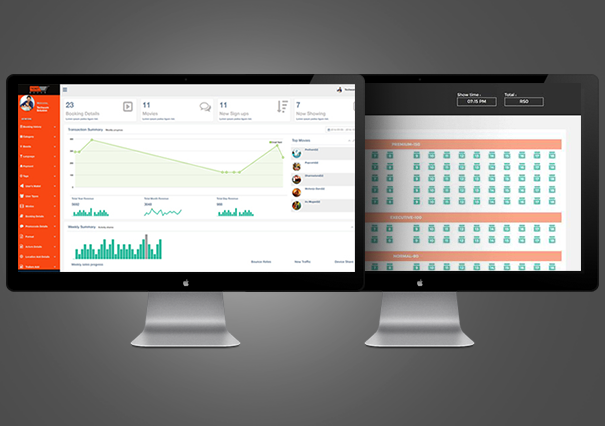 Website Demo URL URL: http://ticketbazar.techware.in
USER LOGIN DETAILS:-
Username: demouser@gmail.com
Password: 123456
ADMIN PANEL LOGIN DETAILS:-
URL: http://ticketbazar.techware.in/admin
Username: admin@ticketbazzar.in
Password: admin
In this mobile era having a mobile app for your business will maximize opportunities for reaching to your customers. Take full advantage of your theatre business with Ticket Bazaar Mobile App, a simple way to maximize bookings.
Possible additional enhancement for Ticket Bazzar
Customization to Block some tickets in the backend.
Customization to integrate Ticket Bazzar with the recent booking system.
Customization to update automatically according to recent ticket status.
Customization for billing cum booking system for each theatre which can integrate the Ticket Bazzar with other booking systems like Book My Show, Catch My Seat etc.
If you need customization, our team of experts who built this software will provide you with the exact solution that you require. Contact us at support@codeinfotec.comor visit us at  www.codeinfotec.com
Why choose Ticket Bazzar?
If you want to sell the movie tickets to your customers digitally, Ticket Bazzar is exactly what you need. Ticket Bazzar transforms your entire ticketing operations into a seamless, paperless and digitized operation with access from a browser. Automate ticket bookings with our smart online ticket booking software Ticket Bazzar
FOR PRODUCT ENQUIRIES OR PRE-PURCHASE QUERIES
Mail to support@codeinfotec.com with your enquiry details
Our agent will reply back you in 24 hours or
For live chat support, visit https://demo.techlabz.in/support and chat to our agent. Ticket id is mandatory to chat with our agent.