Throw the Donuts it's a focus game it's for all ages. You have to focus on your donut and the donuts enemies. You have to throw it from the enemies form dish to another.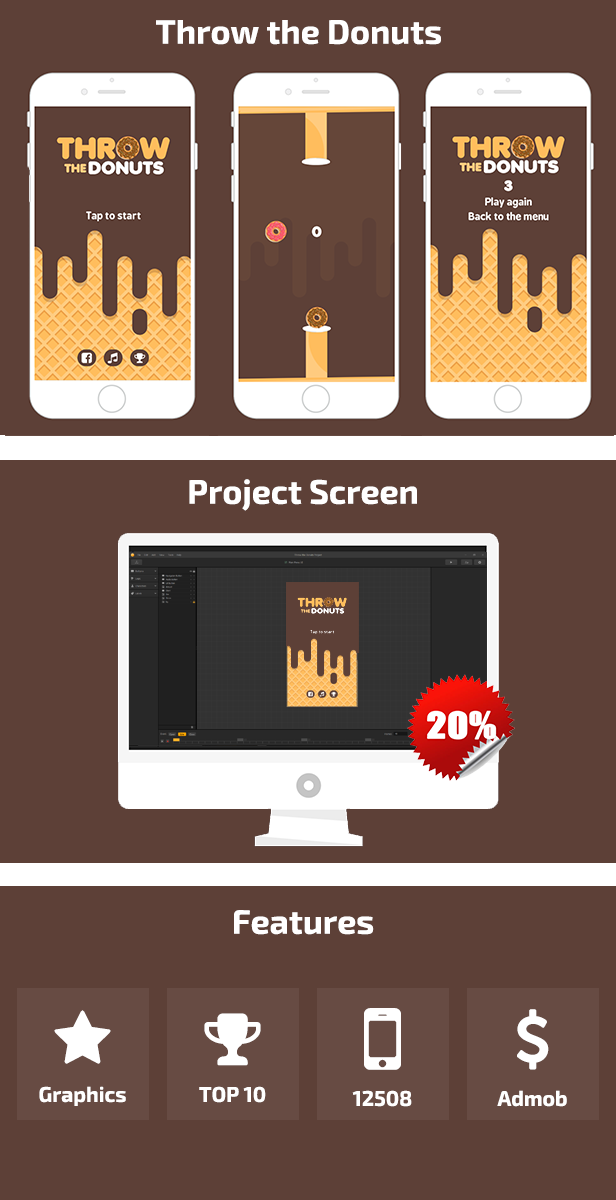 Features
• Admob Banner & Interstitial
• you can add levels so easy
• HD Graphics
• Work on all devices



How To export?
1-Import Project into Eclipse.
2-Change the package name, The app Name, Replace the icons of the game, the share message, And the AdMob ID with yours.
3-Change the review us URL.
4-Export Project and upload the APK file to Play Store.