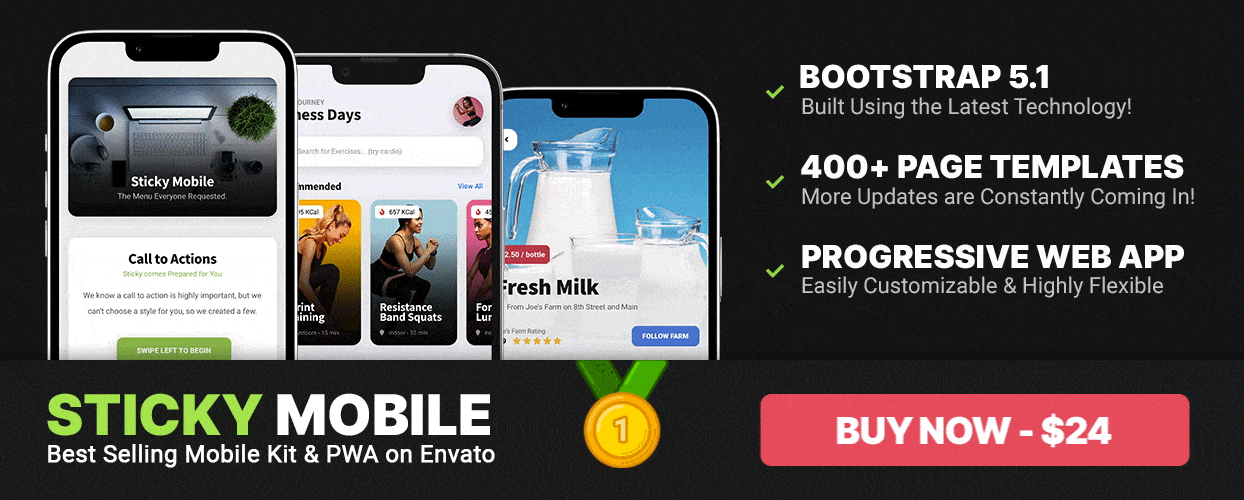 The Mobile SIdebar Bundle
We're packing the best Mobile Sidebar HTML Components in a single bundle to help you save over 49$! That's right! You get 10 Premium HTML, CSS and JS Sidebar Templates to start building your next mobile site or simply to convert them to an application starter using Cordova or Phonegap for 21$! The biggest discount to date from us!
You're getting the following items, their documentation and 6 month included support!
1. Aufidius
2. SiteBar
3. SlideBy
4. Photroller
5. Chalis
6. MobileBar
7. Swipebody
8. Reside
9. DuoDrawer
10. Drawer