Now with Live Preview!
User: demo Pass: demo If you cant see the page, try clicking on "Remove frame" on the top bar.
Tasty Marks – Wordpress Bookmarks Plugin
Tasty Marks is a WP plugin that allows you to use Wordpress as for bookmarking websites from all over the web.
It also saves a copy of the sites you bookmark for you to view them even if the original site goes down or is deleted!
To get this kind of functionality outside, you will have to pay up to $50 a year!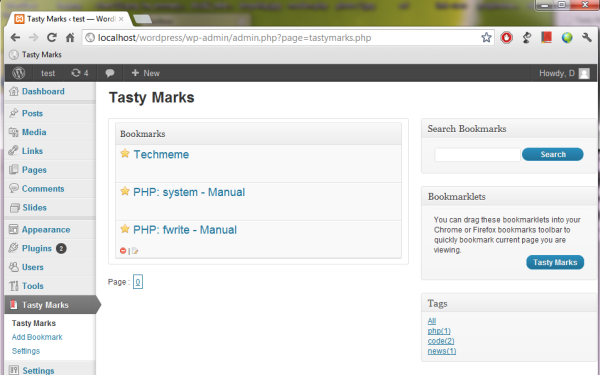 You can also do your research for your next post, and the bookmarks will directly be available in the admin panel and you can easily create posts from the notes you take
Features
One click Install!
Bookmark and save your favorite websites
Bookmarklets available for you to easily bookmark any site on Chrome or Firefox or Safari
Full Text search
Tags
Autocomplete
Chrome Plugin available soon!
And more!
Get it today and liberate your bookmarks!