Written in Swift 2 for iOS 9

Facebook connect & share is a PlugIn easy to implement in existing projects. This one comes with Facebook built in without Parse or anything else.

Easy to customize.

It enables you to offer a "Connect with Facebook" process and a "Share on Facebook" Button.

Available for Use within the App are all publicly available User Data from Facebook like e.g. Username, First, middle and last name, User Picture, Email Adress, Birthday and so on….

Smoothly integrated respecting the iOS 9 Design standards.

Some of the Features are:
Stable and fast
Clean & Clear Code
Loads and loads of code comments
Latest Facebook SDK
Full Documentation included
What has to be done so i can use it?
You need:
Have Apple Developer Account
modify 3 Settings (literally)
And you are good to go.
Please feel free to ask any question that might arise.
If you like the Script, please rate so we can keep the updates flow.
Clean and well commented code: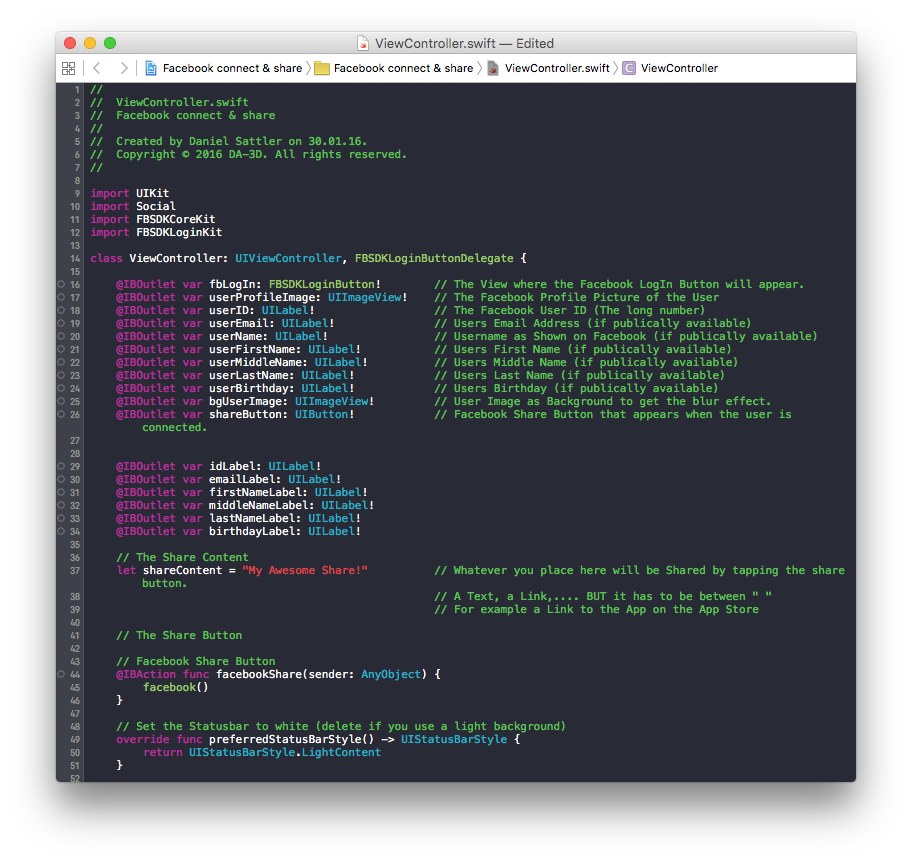 Here's what customers say so far about us: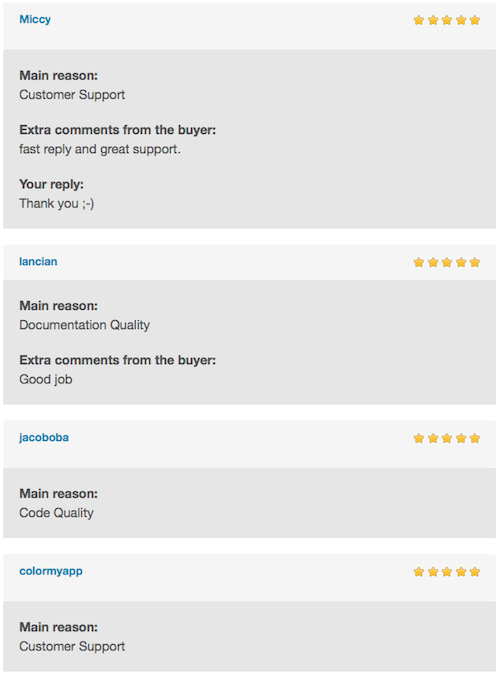 Changelog: Feb. 1st – 2016
Rebuilt the project with the latest Swift 2 Syntax
implementing latest Facebook SDK
implemented latest security settings required by Apple
Changed behavior of unnecessary labels when certain user data is not available.
Updated Documentation to meet the new standards.
Apr. 12th – 2015
Febr. 12th – 2015