Supply Chain Interactive – WordPress Plugin
Supply Chains Interactive is a complete set of tools to setup a map, create charts or infographics for your supply chain. 100% Responsive Map layout and an easy WYSIWYG admin area editor of maps and items are just a few of the capabilities of this plugin. You can select your own location, add name and description, add link and icon and create lines to other items. This plugin uses the Google Chart API to create maps that are configured according to your needs. You can change colors of regions, states or metros through the admin area. You also get an unlimited amount of supply chains and items you can use for your web presentation.
Map Features:
Animated map – dots and lines are loaded according to the order set in the admin area
CSS3 and jQuery animation of lines, dots and pulses
Google Charts Maps – all regions, countries and metros (for USA) available

A map of the entire world.
A continent or a sub-continent. (Africa, Europe, Americas, Asia, Oceania and all their sub-continents)
A country. (virtually all the countries in the world are included, featuring the most requested: USA, United Kingdom, Canada, France, Germany, Spain, Italy, Brazil, India, Australia…)
A country divided by its regions.
A state in the United States.
The United States divided by metropolitan areas.
A state in the United States divided by metropolitan areas.

Easy to select Google Map through the admin area (adding new supply chain) and the WYSIWYG editor
Color of a country, province or metro
Map resolution – select whether to show borders between countries, provinces or metros for USA
Information box – on the right top side of the map, information box that can be minimized, or hidden if not needed
Setting degrees and width of lines is easy through the admin area
Order of items – all items are loaded according to the order option of the item (for example number between 1-10)
Tooltip – a tooltip (card/popover) is available when you hover over an item
Icon – Font Awesome icon that can be set to show up in the tooltip
Item name – the item name is set in the admin area, and can have a link (like the website of your supplier or retailer)
18 color themes – the color themes load the tooltip (popover) when you place your mouse over a item
Themes also color the lines, dots and the shadow animation of the lines
100% responsive map, dots and lines, and animation is not affected!
Other Layouts & Features
Chart

Google donut pie chart script with fluid design
Text in the middle can be changed through an admin area Advanced option
Slice color is change through an item option
18 themes available, if custom slice color is not set, the chart will be displayed according the theme

Classic

Google organizational chart script with responsive design
Icons (Font Awesome) in the large screen design
Chart item collapses on double click
18 themes available

Infographics

CSS3 design with Google chart pie on the right
Images set in admin area appear on the top of the ordered items
Icons on the left side of each item
18 themes available
Responsive 100% design

Matrix

Diagram of the first 8 items in the supply chain
Icons (Font Awesome)
You can setup a different title and color for each circle through the admin panel
Custom color for the central circle
18 themes available & responsive design

Push-pull

Diagram of the first 8 items in the supply chain
Images of each step can be uploaded
Text/title in the center can be changed through the admin area
Custom titles for each step
18 themes available & special responsive layout

Pyramid

Grouped by order number into pyramid levels
Title and tooltip option in admin area
Each level of the pyramid can be colored with a different color through the admin area
CSS3 responsive design
18 themes available

Treemap

Each item has a rectangle
Title and tooltip option in admin area
Size of area (rectangle) according to value in admin area
Responsive Google Charts script
18 themes available & special gradient effect according to size of the rectangle

Submit Form – very useful ajax-based form available if you are trying to increase the size for your network of suppliers or retailers
Bootstrap & Font Awesome scripts can be disabled in case you are loading them with the theme or other plugin
Shortcodes Generator – create your supply chain shortcodes easily with the shortcodes generator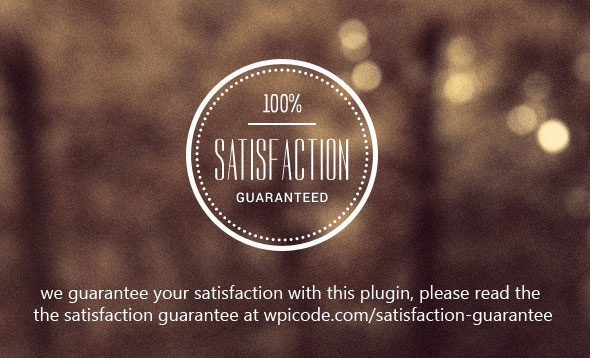 Support
We take excellent care of our customers and make sure that they successfully install, setup and use this plugin!
You can use the comments section of this plugin to post any comments that may be helpful for others to know as well. We answer emails very fast at support@wpicode.com regarding any type of difficulty you have setting up or using this plugin.
Also, you can use our Facebook page to send us a message.
The Supply Chain Interactive plugin is covered by our Money Back Guarantee. If you are not 100% satisfied with our plugin send us a refund claim here.
The Supply Chain Interactive plugin is covered by our Satisfaction Guarantee as well.
FAQs
Please check the FAQs available on CodeCanyon.
Change log
3/7/2015 - Important bug fix regarding loading scripts in include-scripts.php
2/18/2015 - Initial upload of plugin