_SALE 50% OFF | FROM 26/11/2020 TO 30/11/2020_
Description
Strike Galaxy Attack is a best fast-paced top-down view space shooter war game template.This game requires quick reflexes and coherent thinking. You must be able to memorize the shape of the invaders. Then you have the opportunity to win this aggressive and powerful army.)
The game includes 2 mode game: Adventure And Endless. Adventure mode includes unique 23 levels with boss levels available to publish, and 3 Fighter with 12 levels of bullet each type!
This template has been optimized for Android and iOS!
Features
Made with Unity – the leading engine for game development! (Require Unity 2017.2.3f1 (64-bit) or higher!)
23 levels in adventure mode and hundreds of waves enemies in endless mode are ready to publish, also fighting boss included!
3 Fighter with 12 levels of bullet each type!
Full services: Admob,UnityAds,IAP,Share Native,Local Push, Leaderboard has been integrated!
Detailed text and video tutorials are included in the project!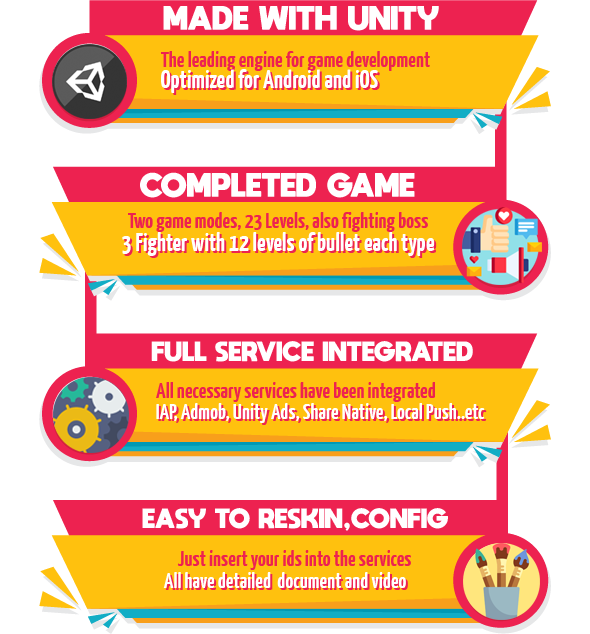 Link APK
Youtube Link Preview
YoutubeLinkPreviewGame
You May Also Like