Don't miss this special launch offer. Are you in or are you left out ?




It's a simple , addictive , one-finger tapping game.

Never been to a Sea Adventure before ?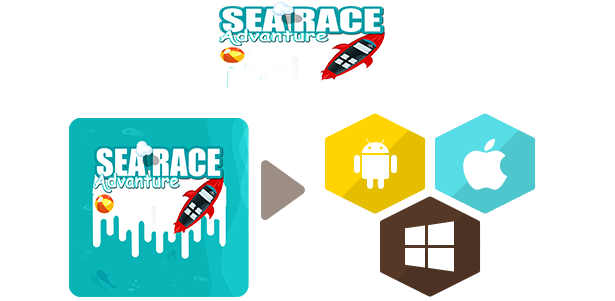 Let's sail in sea with two ships and collect their color coordinated tube. If you fail to collect the right tube with the correct ship, you can do it just try again.If you want to look cool then unlock new skins by collecting coins.


The game was made using the program Buildbox ,  If you want to add levels or edit the game, you will need to know how to use buildbox  ( .bbdoc ) .  But to edit the images, just replace them.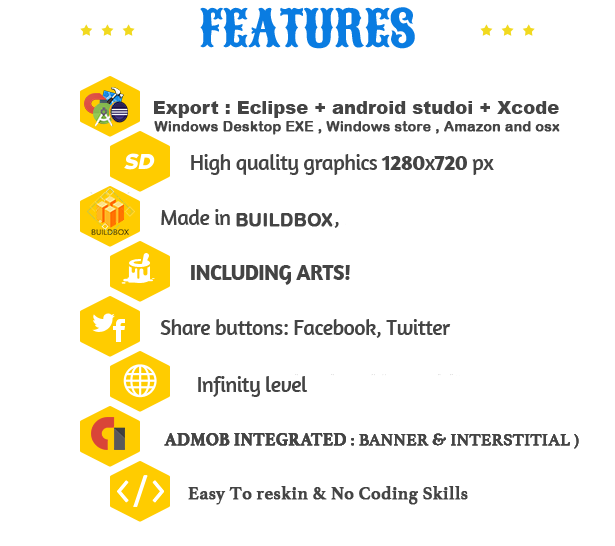 Features and Requirements :
1.     ADMOB INTEGRATED ( BANNER AND INTERSTITIAL )
   Beautiful graphics
   Challenging endless gameplay
   Cool Cracter enemies to battle
   Seamless controls
   awesome levels will update more soon.
   Different enemies to defeat and Super Adventure .
   Easy, intuitive controls and very addictive too.
   Great sounds and wonderful high-resolution graphics.
   Simple and fun game-play like platform game classic and adventure.
   Classic runner game style.
   Universal (phone & tablet)
   Share buttons
   Rate Button
   Restart
   Hourly Bonus Coins
   Sound On/Off Option
   EASY TO RESKIN!
   Ready to publish
How to Setup and Reskin : 
This template is very easy to reskin, You will find a PDF User guide in this pack. which includes Eclipse And Android Studio and Xcode steps by step to import the project and export apk file. for more information check out these guides on buildbox.
In order to do any major gameplay changes, add levels, enemies, etc, Buildbox is required. On the other hand, you'll be able to reskin the objects, change menus, update AD Ids, and much more without having Buildbox installed. You'll find a documentation file that will guide you.