UPDATE: Added "End Screen":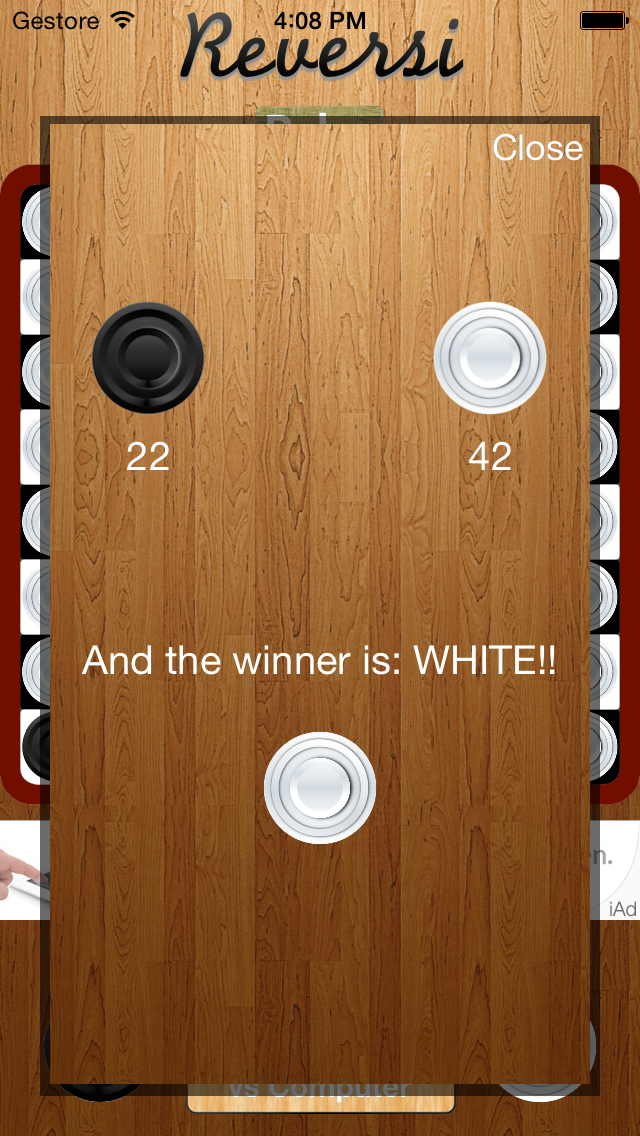 This application was built with Xcode 5.1 and is compatible with iPhone and iPad having iOS greater than or equal to iOS 6. Adapted to the iPhone 5. You can play against the computer or against a friend.
Reversi (or Othello) is a strategy board game played on an 8×8 uncheckered board.
The object of the game is to have the majority of disks turned to display your color when the last playable empty square is filled.

This application will soon be in the app store at the following address: https://itunes.apple.com/us/app/ireversi/id850405947?l=it&ls=1&mt=8