Woocommerce role based pricing enables you to adopt pricing strategy which meets your goals. Set unique price for each customer, a user role or a group. This way you can have different prices for a single product.
Example Use Cases for Role/Member Pricing:
You want to charge wholesalers and retailers with different prices
You want to offer deals, packages or a discount to a specific user group/role
You want to create customer segments and offer different prices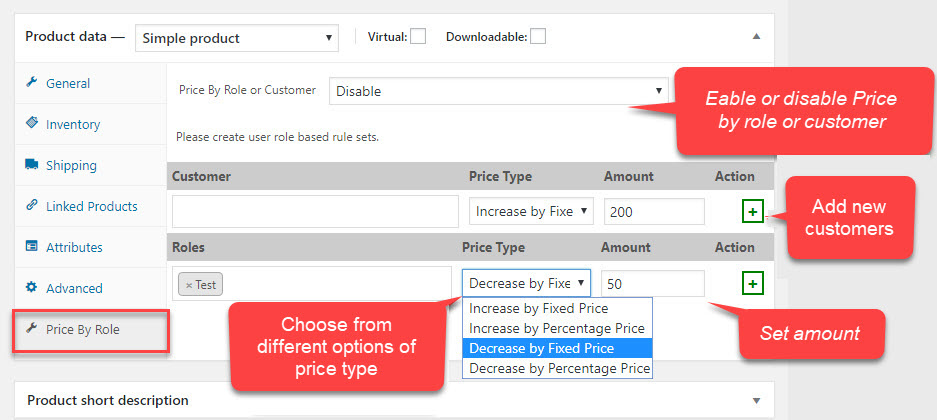 Your customers can select a desired role during registration if you have enabled this feature. On the other hand, you can disable certain user roles which will never get affected from price changes.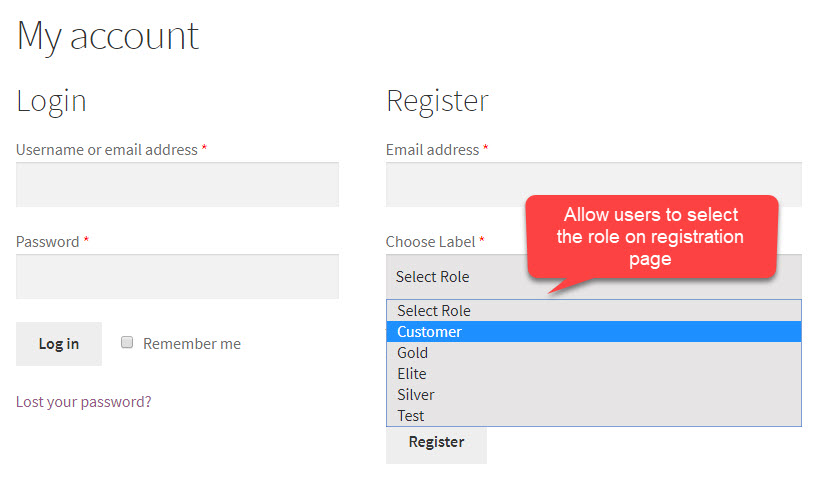 How it Works
Create or edit a product on backend where you will find a new tab labeled 'Price by Role'. On this tab you can enable Woocommerce customer specific pricing as well as perform following actions;
Increase or decrease price for customers. This can be fixed amount or in percentage.
Increase or decrease price for User Roles. This can be fixed amount or in percentage.
This plugin allows you to offer discounts on the basis of user roles. Create rules to automate the whole process.
Woocommerce Role Based Pricing Features
Create unlimited customer roles and assign price to each role
You can configure price for customers individually such as different price for administrators, editors etc.
Allow customers to select a role during registration. You have the option to enable admin approval in such cases
When a user selects a role during registration, it is sent for approval. Status is shown on backend.
Configure email templates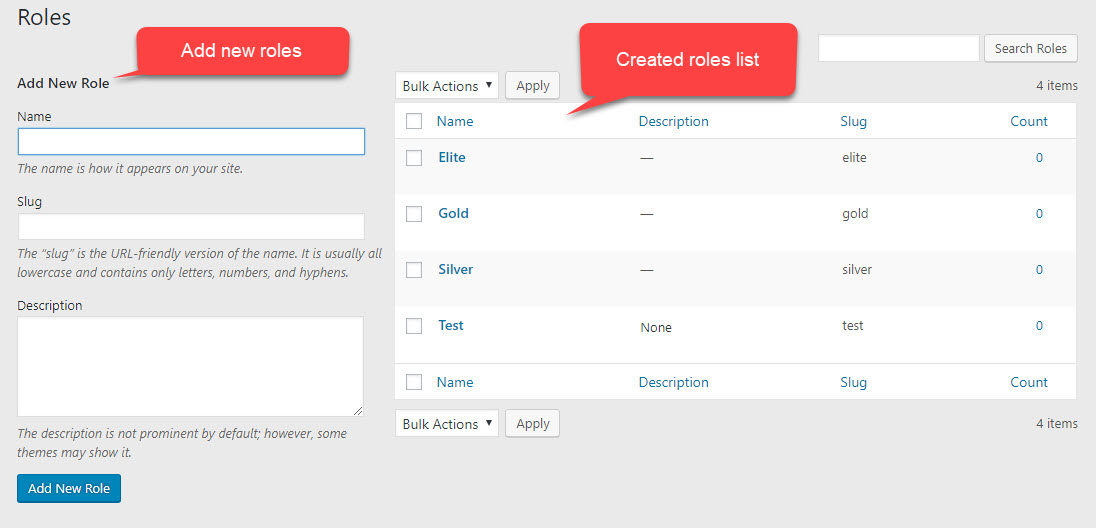 Request a Feature
Please contact our support team to request another feature or any customization.