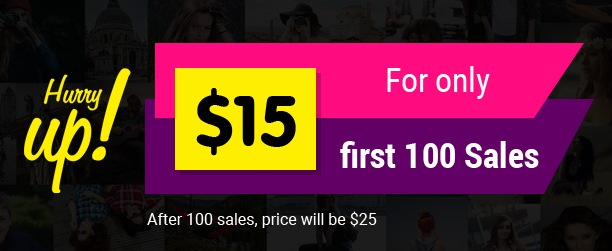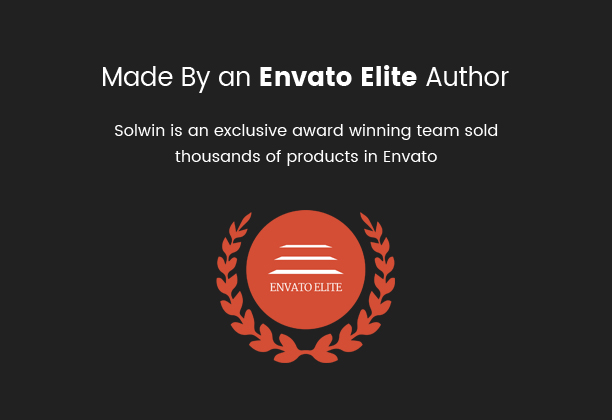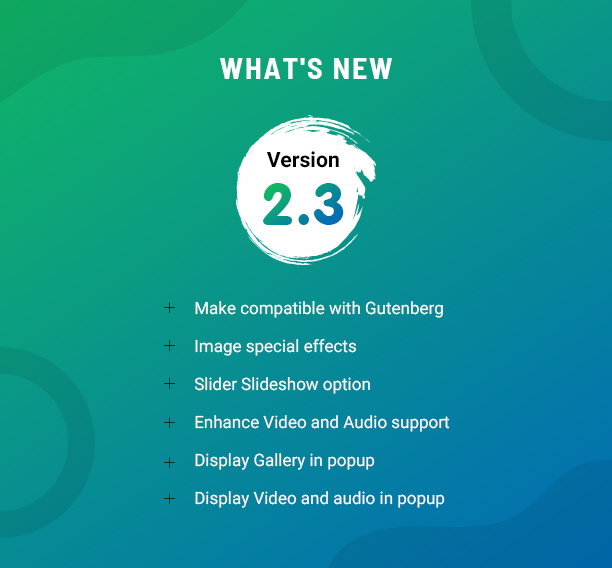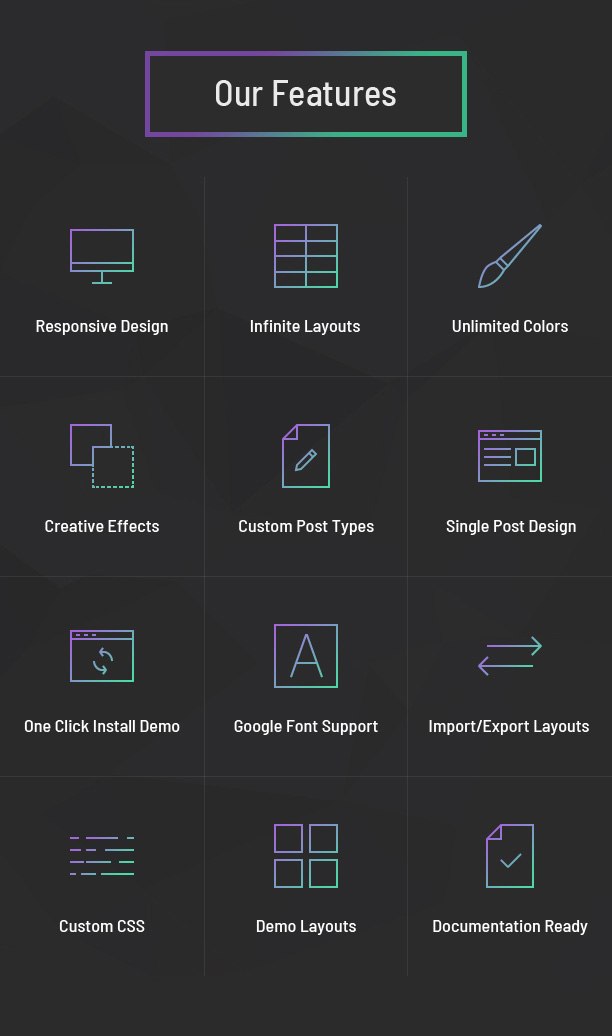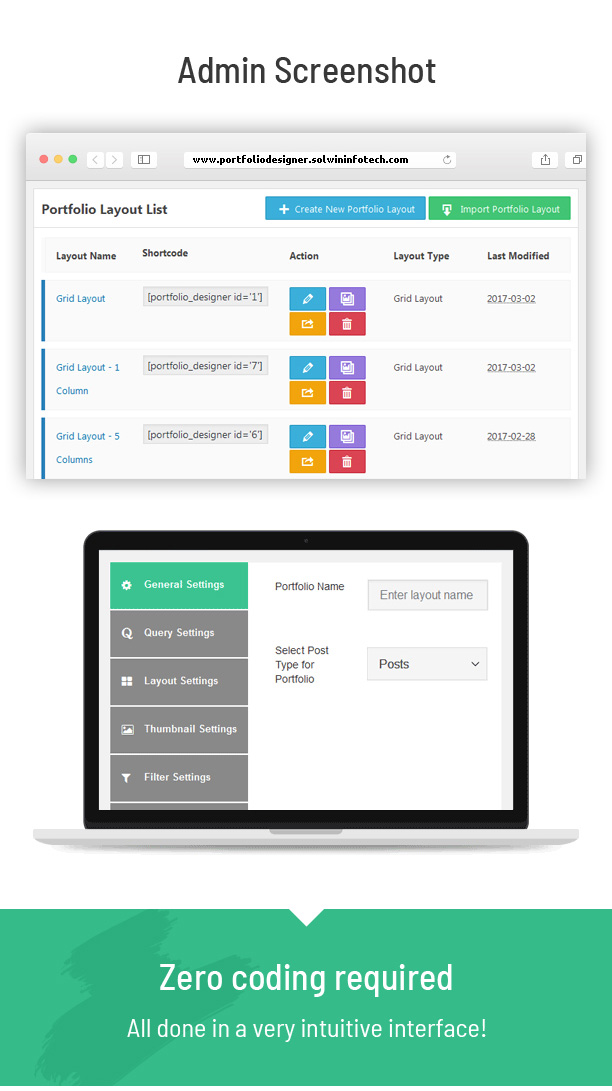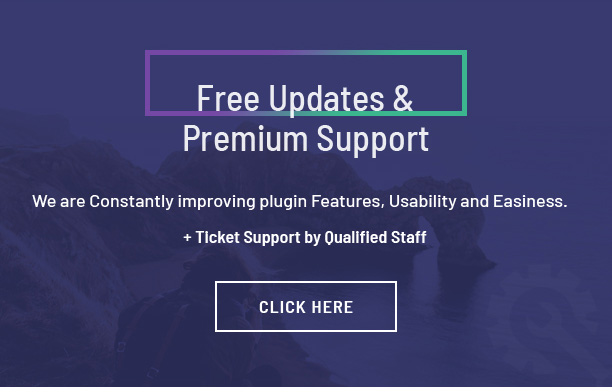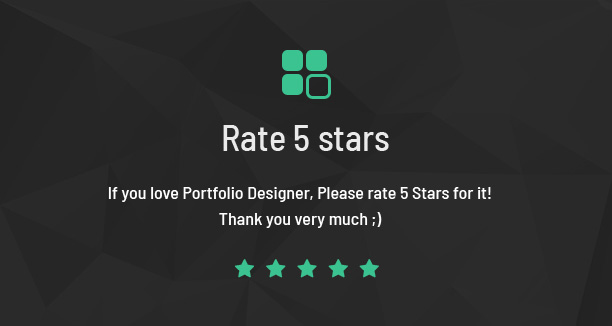 Portfoilo Designer PRO WordPress Plugin
Portfolio Designer is a WordPress plugin used to build a portfolio in any desired layout. This plugin is user-friendly, So no matter if you are a beginner, WordPress user, Designer or a Developer, no additional coding knowledge is required in creating portfolio layouts.
This plugin comes with Grid Layout, Masonary Layout, Slider Layout and Justify Layout etc. to build a portfolio. It is very easy and fast to create stunning portfolio layouts and integrate them into your WordPress site using tons of settings options. Using Portfolio Design plugin, you can create new custom post types or use your existing blog posts or custom post type posts. Create unlimited custom post types, portfolios and insert an unlimited number of portfolios on your site or even on one single page via shortcodes. If you like to create a portfolio or looking for a complete solution to manage portfolios, this product is a useful tool for you.
Key Features
1. Unique & effective Effects It comes with 50+ effective Hover effects using CSS3 and HTML5.
2. Unlimited layouts This plugin provides unlimited layouts style with the help of Grid layout, Masonry layout, Slider layout and justify layout.
3. 3 Pagination Types This plugin comes with 3 types of pagination : Standard pagination, Load more and Autoload.
4. Import/Export Portfolio Layouts Import or Export your Portfolio Layouts easily anytime for your next website or future usage.
5. Filter with Categories & tags Category and tag wise filtration of your post.
6. Unlimited Custom Post Types You can create unlimited custom post types and create unlimited layouts using them.
7. Inbuilt Fancybox In Portfolio designer plugin, fancyboxes are available for portfolio lists.
8. Supports Single Portfolio In this plugin user can change single portfolio page design using tons of settings option.
9. Support Shortcodes This plugin gives the support of shortcode. Using shortcode integration, you can easily customize your page.
10. Advanced options Advanced options to show posts like setting the limit and order of the posts, filtering by taxonomies and terms.
What makes Portfolio Designer Plugin Outstanding?
1. Fully Responsive Templates Templates are fully responsive with any devices like smartphone, tablets, iPad, laptop, desktop, etc. Individual column options available for each device.
2. Cross Browser Compatibility Templates are compatible with all major browsers like Firefox, Chrome, Opera, safari etc..
3. Support of Custom Post Type Set portfolio template design for your custom post types also.
4. No Expert Needed Plugin is user friendly, no need of expert. Basic WordPress users can also easily use it.
5. Preview of portfolio Layout Preview style or design of layout before publishing it on front-end.
6. Auto Image Resizing In this plugin, you just need to upload single image and plugin can generate any size of image on fly.
7. SEO friendly Portfolio designer plugin is built with search engine optimization in mind to ensure better rankings across all search engines.
8. Import & Export portfolio Layouts Import & export your favorite layouts anytime and reuse it with another websites easily.
9. Pagination with load more 3 Different type of pagination are available – Paging with Number, Load More and Load on Page Scroll.
10. Google Web Font Enhance your portfolio page design with 650+ Google Font support. Easily move your portfolio page style to website style via large font collections.
Changelog
December 21st, 2018 (Version 2.3)

* Added: Make compatible with Gutenberg
* Added: Image special effects
* Added: Slider Slideshow option
* Added: Enhance Video and Audio support
* Added: Display Gallery in popup
* Added: Display Video and audio in popup

October 18th, 2018 (Version 2.2)

* Added: Title link disable option
* Added: More customization options like padding, margin of each section for layout
* Added: Added new hover effects
* Added: Slider speed option in slider layout
* Added: Black and White image effect option for thumbnail
* Added: Row Height option for Justified grid layout
* Fixed: Fixed justify layout issue

June 19th, 2018 (Version 2.1)

* Added: Added License support code
* Added: Added attachment post type support
* Updated: Font awesome font update to latest version
* Fixed: Fixed Auto install issue
* Fixed: Fixed minor bugs
* Fixed: Fixed justify layout issue

June 3rd, 2018 (Version 2.0)

* Added: Added 7 new hover effects
* Added: Added Audio support
* Added: Added Video support
* Added: Added Easy Digital Download plugin Support
* Added: Added WooCommerce plugin Support
* Added: Added Border radius option for 'Overlay on image' content positions
* Fixed: Fixed minor bugs

September 26th, 2017 (Version 1.2)

* Added: "Restore Default" option for Portfolio Layouts
* Added: Tool-tips with options to understand portfolio fields
* Added: More button type and button radius option for "Load More" 
* Added: More font-style options
* Added: New email sharing concept with changing email content facility
* Updated: Typography options enhanced with better UX
* Updated: Make Related Post feature with more flexibility
* Fixed: Custom Post type creation minor bug fixes
* Fixed: Single custom page minor bug fixes and live preview screen issues
* Fixed: Translation issues with missing translation domain for strings
* Fixed: Responsive issues with front-end screen
* Fixed: Responsive and Debug log issues


Feb 10th, 2016 (Version 1.0.0)

* Initial release

March 8th, 2017 (Version 1.1)

* Added: More social share options
* Added: More font-style options
* Updated: License key option page

February 23th, 2017 (Version 1.0.0)

* Initial release

Credits:
Note: Any media, Photo, video used in preview are not included in this item and you need to contact authors to get permission in case you want to use them in your commercial or non-commercial projects.
Font Awesome – The iconic font and CSS toolkit.
Isotop – Filter and sort layouts.
Fancybox – Tool for displaying images, html content and multi-media in lightbox.
Slick – slick is a responsive carousel jQuery plugin.
SocialShare.js – jQuery plugin for creating custom like buttons and like counters.