Play Quiz – iPhone Version is iPhone quiz app used Firebase for Login of Google and Facebook and save user score. This app best for MCQ type question like four option and one is true. Now you can make your own quiz app with user login and save not no worry about database storage.
This game temples is easy to re screen and change questions. just add question on PHP admin panel that's it and Game will do all thing automatic nothing you have to do. Nothing to do where data store all data store on firebase database.
iPhone Side:
XCode Build
Quiz play with four answer options.
Learning mode so user can learn.
Google AdMob Integration with Google Service API.
Firebase Login Google and Facebook Feature
Implement user score Leaderboard all score save on firebase
All PSD provided so you can change any screen or design anything as you like.
All parameter are set customize for change.
Check network availability if function require Internet connection.
Play Over unlimited level.
Display your correct and wrong answer with total score.
Success and failure message after completing each level
Admin Side:
Easy and Attractive design.
Display Total Question.
Add/Update and Delete questions it too simple.
Add unlimited level on database.
Provide JSON service for getting data from mobile.
Profile Page for changing username and password.
You Will Get:
Full iPhone App source code.
Full PHP Source Code for server side to manage quiz.
All PSD Designs that will help you to re-screen app
Full Document of project that explains step by step process.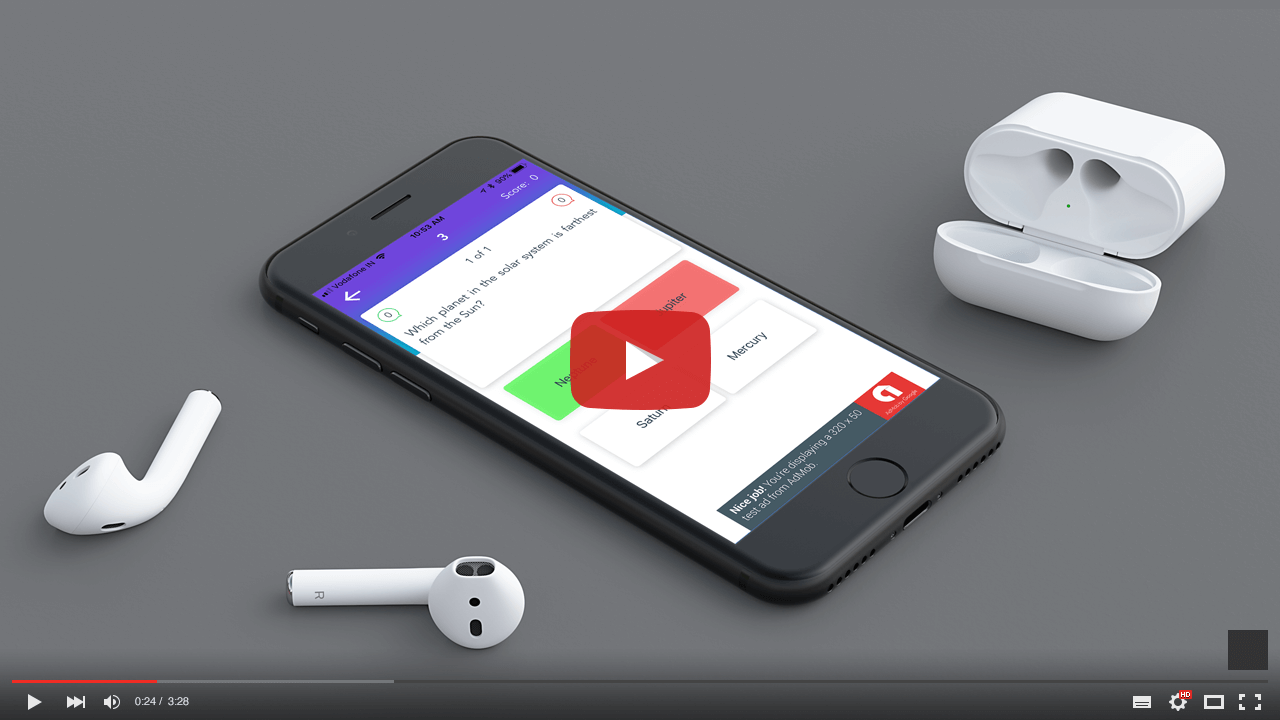 Full Source Code will be provides and also written comments on all code for understanding the code
As Codecanyon new policy, modification, installation, customization, will not include in the FREE Support. if you need help to set up Firebase, Google Login, Facebook Login service, and other additional support then that service will be chargeable.

Support: support@arkayapps.com