Photo Selector
PHP application for convenient selection of images.
Photo Selector makes it easy to quickly select images, improves your cooperations with your clients and colleagues.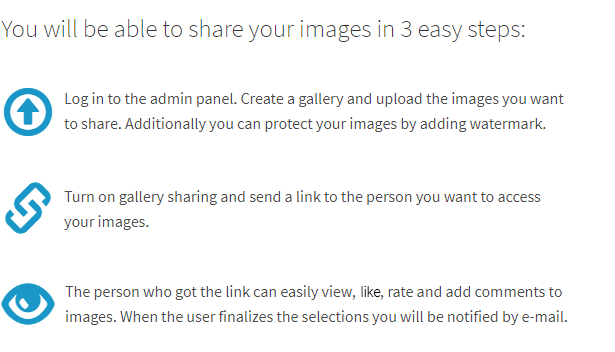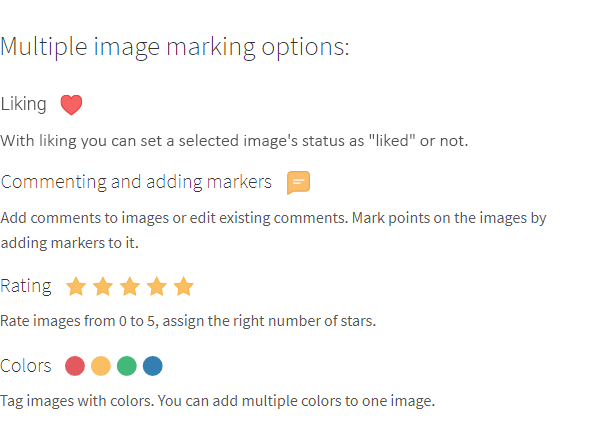 Main features of Photo Selector:
Create and share galleries, you can be sure that only the person who has the link to the gallery can open it, plus you can protect it with a password.
By viewing the gallery you can easily sort and filter the displayed images. You can, for example, only show those with 5 star rating or those that have comments or that have not been rated at all.
Installation is straightforward and does not require a database.
Photo Selector is designed for mobile devices. You can use it on your computer, tablet, smartphone, and the quality of your images will remain perfect.
The application interface is available in two languages: English and Polish.
User manual and info:
http://flexphperia.net/ps
Demo gallery:
http://flexphperia.net/ps/demo/i.php/g/4195129eccfad4d25135aac68adcf325
Admin panel demo:
http://flexphperia.net/ps/demo/
Password: Pass01
Requirements:
For the correct operation of the application you need a server with PHP version 5.6 or higher with installed Imagick or GD (with Imagick you get the best image quality).
Version history:

v. 1.01
- added ability to zoom in images on mobile devices            
- bug fixes

v. 1.00
- initial version of Photo Selector