Perfect piano Game build using Buildbox 2.2.8 This game is easy to play.
Perfect Piano is an intelligent piano simulator design for Android phones and tablets. this app so easy for kids and the young.
know you can playing piano so easy with piano sheets.
you can change piano color as you want without problems.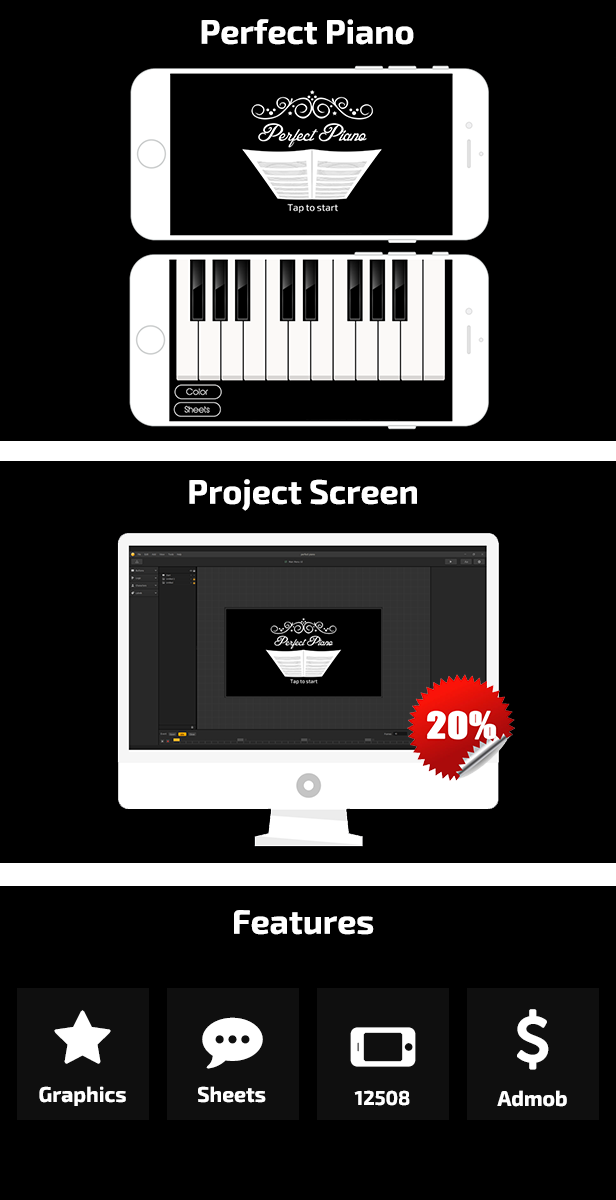 Features
• Admob Banner
• Piano Sheets
• HD Graphics
• Work on more than 12508 devices

How To export?
1-Import Project into Eclipse.
2-Change the package name, The app Name, Replace the icons of the game, the share message, And the AdMob ID with yours.
3-Change the review us URL.
4-Export Project and upload the APK file to Play Store
Important before buying