Demo app and Login Account
Demo App Link on Play Store: Download Now



Company Demo Account:
Email: peakstel@gmail.com
Password: company123

Candidate Demo Account:
Email: wyatt@gmail.com
Password: candidate123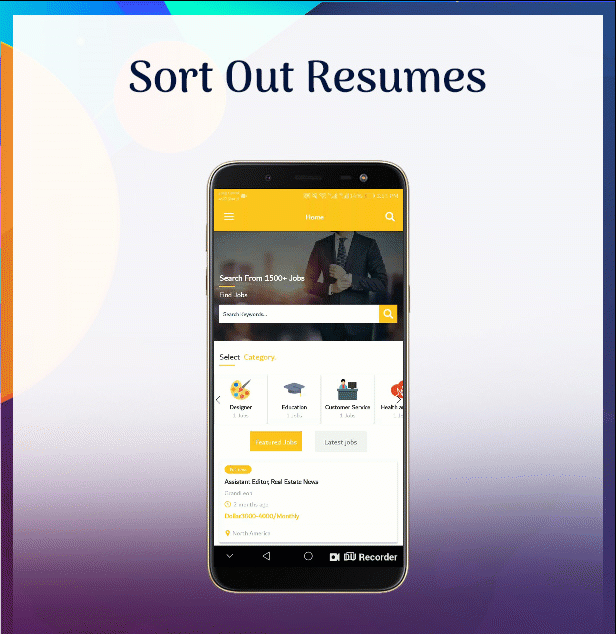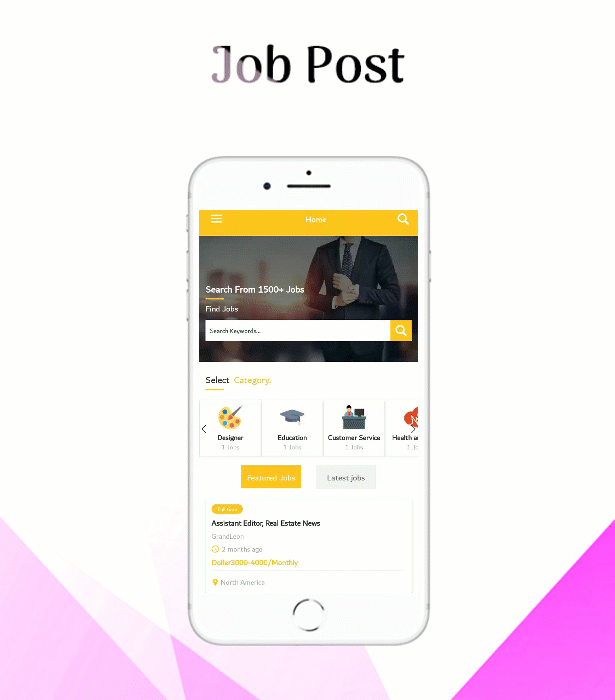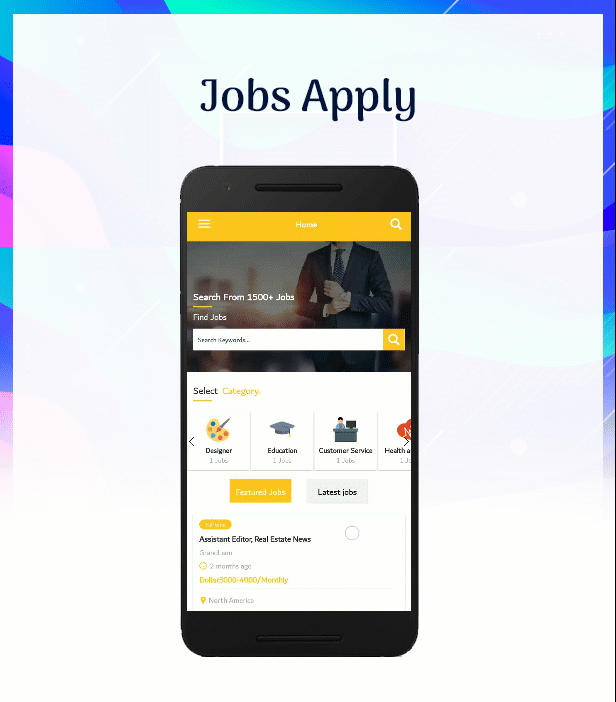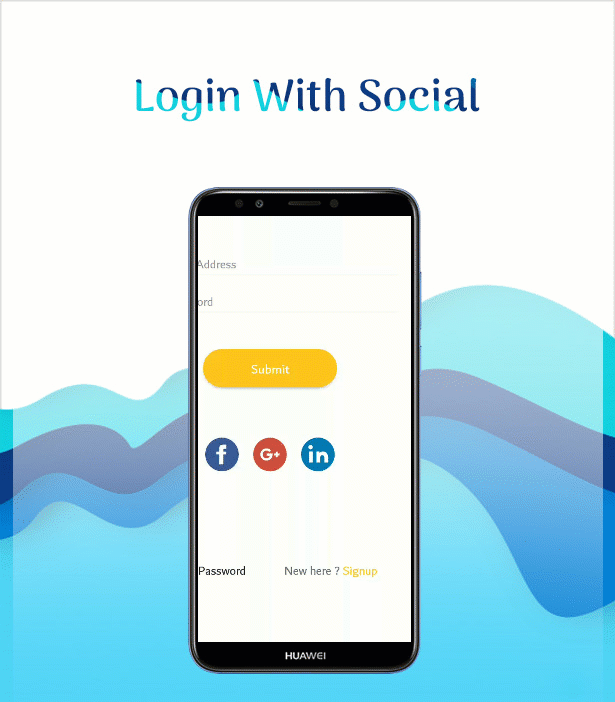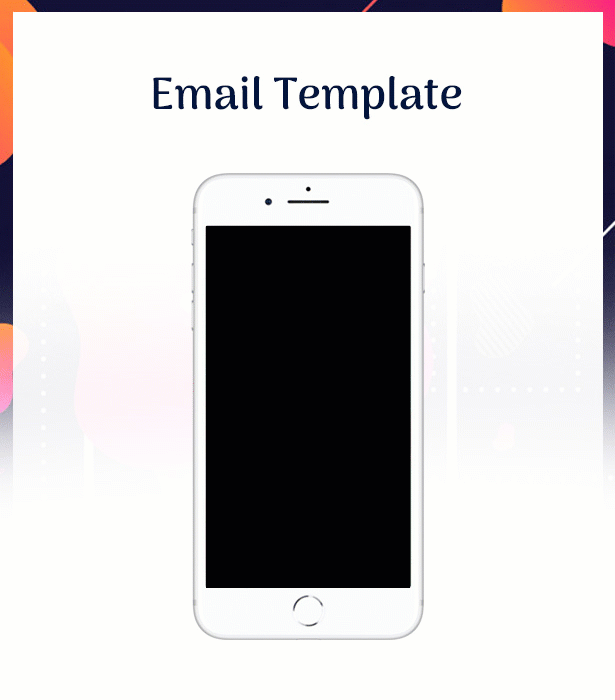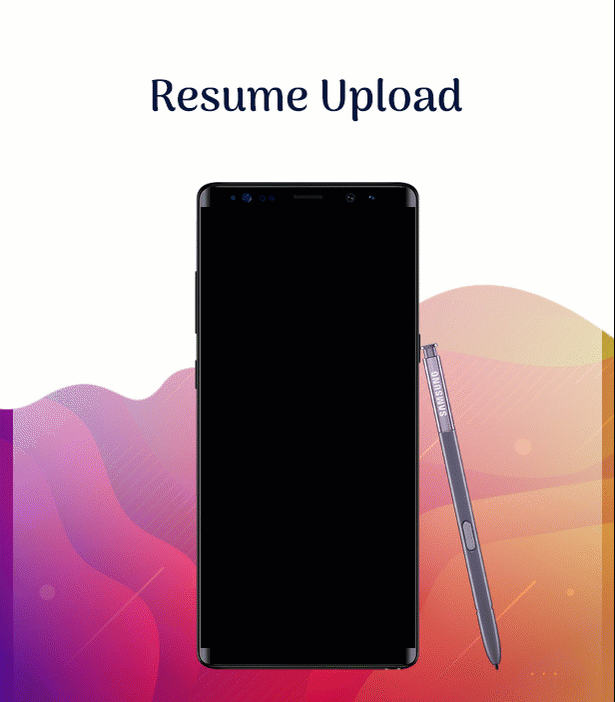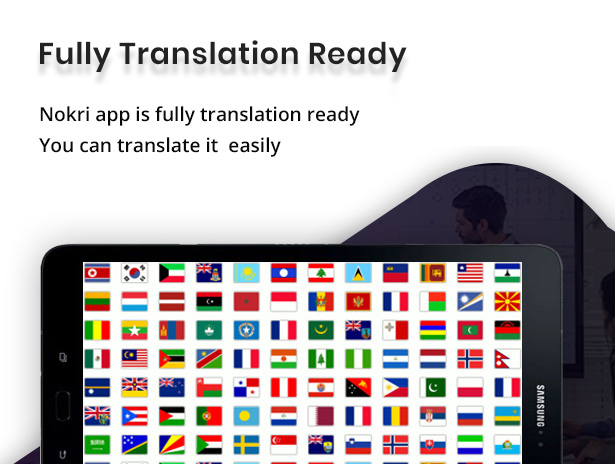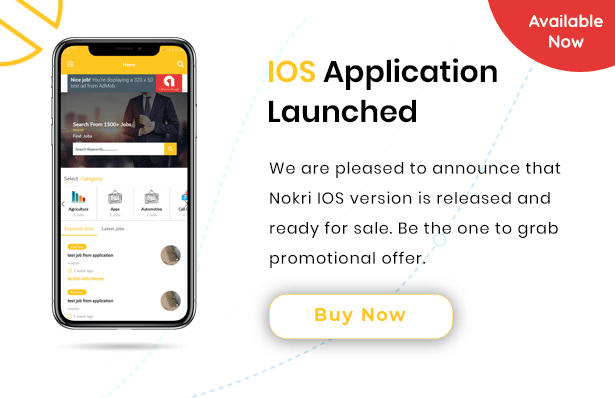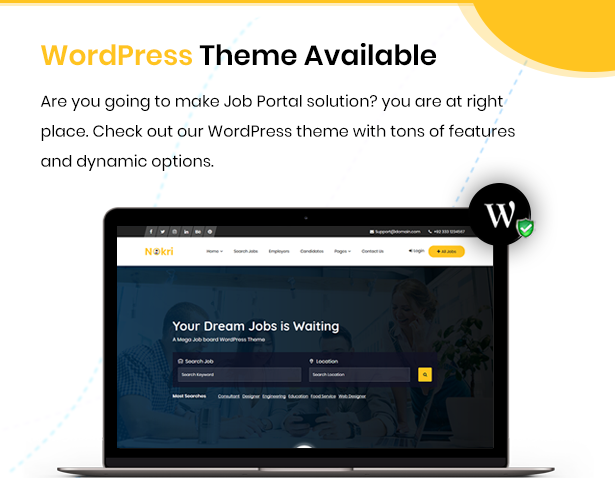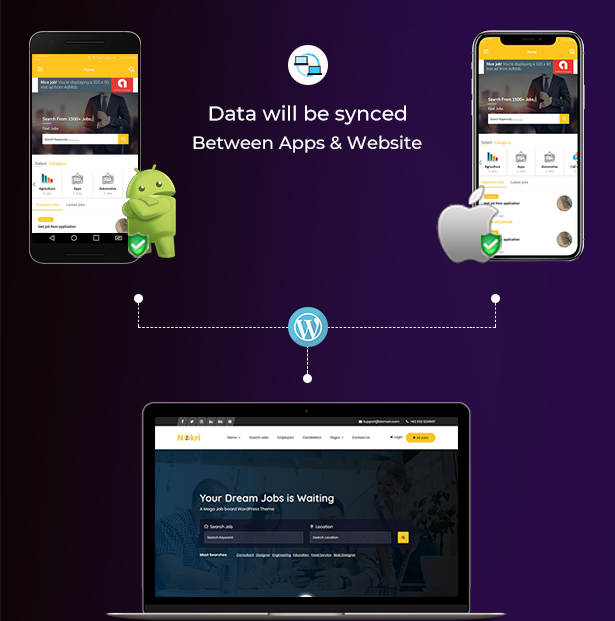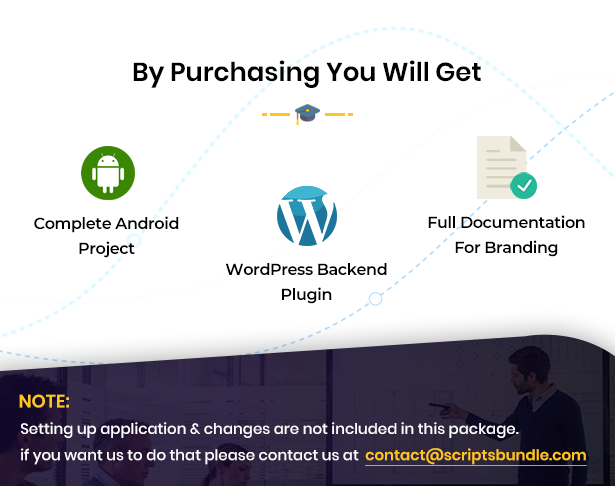 Nokri – Job Board Native Android App is advanced job board Android App. It contains all required features for creating successful job portal website. Nokri is a complete and easy to use job listings website. Using Nokri Job Board Native Android App you can create a complete & fully Responsive job portal, career platform to run human resource management, recruitment, freelancing or job posting website.A complete job board App that are loaded with separate panels for employer and candidates. Panels are with convenient search filters both can managed each and every thing easily. Job Board Native Android App has both android and IOS application available. Get apps and take a step ahead from your competitors.
Pages Include:
Splash page
Sign In/Sign Up (Social Logins as well)
Job Post
Search
Job Details
Profile
And many more excellent features
Features:
Push Notifications
InApp Purchases, Stripe, PayPal
Google Analytics
Admobe integrated
Multi Currency front end Added
New User Registration verification
Simple job expiry
Google Map Locations
Featured Jobs
Job Expiry Limits
Free and Paid Package Admin control
Auto/Manuel Job Approval
Google Map Location
Open street maps
Related Jobs
Job Status
Location Based Search
Featured Jobs Based Search
Title Based Search
Side bar Widgets
Category Based Search
Lang.Translation ready
Clean Code
Easy to Customize
Targeted Ad Spots
Jobs, Candidates and Companies Listing
Login and Register Models
Well Managed Documentation
Here is the live documentation link Live Documentation
Note: This application can only be used with Nokri Job Board WordPress Theme only.
Note: We are not providing support for any kind of adult website. If you want to buy than you can proceed but do not expect support for illegal or Adult Websites. Thanks.
Update History

Change log / Updates: v 1.1.3 ——January 11th, 2019


1) Removed candidate search from guest login.
2) Cover letter options is added in resume received on job details page.
3) On take action added status
4) Added free package option.
5) Changed date format in company established.
6) Changed text option for country city state.
7) Candidate search can now be set to paid.
8 ) Added terms and conditions link on app sign up.
9) Changed date format for birthday on personal info update in client
10) Corrected text of pop up when deleting job on saved jobs screen.
11) Fixed pushed notification design issue.
12) Added option to pin point current location in google map.
13) On home screen toolbar text is changed from home to app name.
14) Jobs now show job expiration date instead of job posted date.
15) Swapped places for privacy policy with terms and conditions section.


Change log / Updates: v 1.1.0 ——December 13th, 2018

1 )Added video portfolio option through youtube api.
2) Added option to make account private for both candidate and employer.
3) Added skill with percentage option for candidate with progress bar.
4) Removed search candidate option from candidate.
5) Added option to share job on social media.
6) Added job search by country option in explore tab.



1). Made text of jobs slider on home screen auto resizable to accommodate the limited space.
2). Changed blog design on home screen.
3). Fixed tabs in buy package and job details screen.
4). Improved design of rich editor in company edit profile.
5). Changing app color now changes color of almost 90% of the app.

Change log / Updates: v 1.0.8 ——November 13th, 2018