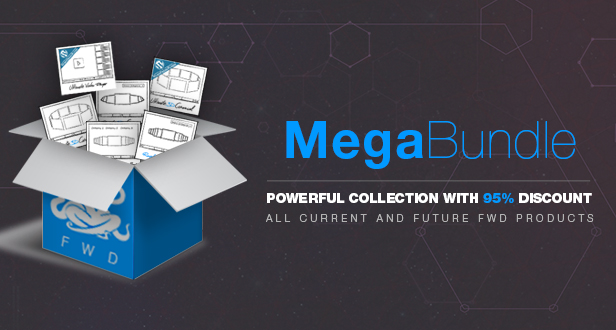 What is MP3 Light Player ?
MP3 Light Player is a powerful responsive HTML5 mp3 player for your website that runs on all major browsers and mobile devices like iPhone, iPad, IOS, Android and Windows8. MP3 Light Player supports unlimited playlists and each playlist can have unlimited tracks. The playlists can be loaded from a simple HTML markup, XML file, mp3 folder, Podcasts, Official.fm and SoundCloud playlist. Packed with a huge amount of features like, external API, deeplinking, popup window and facebook share button, it is one of the most impressive HTML5 mp3 players available on sale.
MP3 Light Player main features:
Responsive layout.
Mobile and desktop optimized (iPad/IOS demo).
Only mp3 file required.
Uninterrupted audio playback across web pages (popup player in a separate window and browse the web while listening to music without interruptions!).
FLASH fallback included for older browsers that don't support HTML5 audio.
Optional deeplinking (unique and sharable link for the current playlist and track).
Load any type of playlist through XML, HTML markup, mp3 folder, Podcasts, Official.fm or SoundCloud.
SHOUTCAST support. Play your favorite online radio directly in the player, of course shoutcast playlists can be created with ease! (only mp3 stream supported) Example of a shoutcast play at this link.
The HTML markup playlists can be created manulay or generated from a database.
Support for unlimited playlists and each playlist can have unlimited tracks.
Optional playlist window selector.
Three type of hover effects for the playlist window selector thumbnails.
Optional playlist window selector auto open (the player can start with the playlist window selector visible or hidden).
Playlist loaded tracks limit (maximum number of tracks to be loaded).
The option to start at a specific playlist and track.
Powerful API included.
You can include multiple instances on the same page.
Multiple instances automatically pause/stop playback when new track is started.
Start volume value.
Autoplay.
Shuffle, loop or play next track once the current track has finished to play.
Playlist selector button (optional).
Shuffle button (optional).
Loop button (optional).
Download mp3 button, this button can be set individually for each track (optional).
Facebook share button (optional).
Pop-up player button (optional).
Equalizer animation (optional).
Animated track title text if the text does not fit.
Eight skins included along with the psd files.
What our clients are saying:






Detailed documentation and sample files.
Special notes:
When viewing the player on a mobile browser the autoplay is set to false, also the volume bar is disabled. The skin is constructed from png files.
Updates log:
Version 2.0 Release Date 20.05.2014
Drastic improvement for the skin loading time, the MLP is loading about six times faster than before.
Improved skins graphics, the skin is better balanced.
Improved loading playlist from a mp3 folder, the mp3 metadata is loaded asynchronous after the player is initialized.
Added playlists / categories mousewheel support.
Added a 3rd option for the right-click context menu, now it can also have the browser default value.
Fixed various minor bugs.
Version 1.1 Release Date 05.03.2014
Drastically reduced loading time, the player is loading up to 50% – 60% faster.
Added Optional buttons tooltips.
Corrected shuffle functionality.