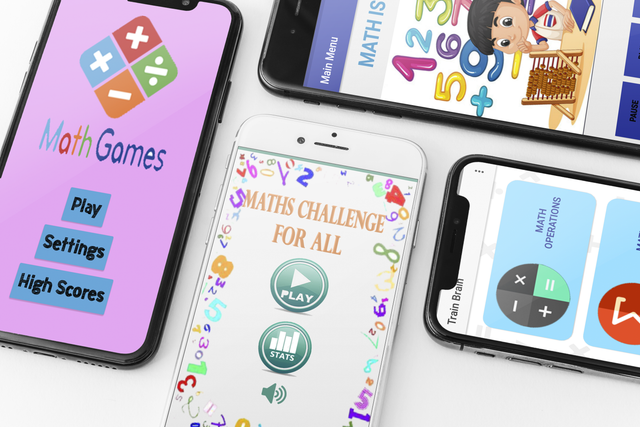 When you buy this item you'll get 3 special games Just for 39$ instead of 65$
4 different Maths Games For Kids and Adults. Games with admob banner and interstitial ; easy to get more revenue from this game .
BEFORE BUYING THIS GAME , PLEASE CHECK APK DEMO. CHECK ON ALL OF YOUR DEVICE , EMULATOR , AND PHONE TO AVOID ANY MISSING INFORMATION , MISSING FEATURE ON THIS GAME SOURCE CODE.
* Try Games :
Main Features Template:
Attractive User Interface
4 Different Games to have Fun
AdMob Ads : Interstitial, Banners.
Android studio Project with Admob
Documentation included
Easy to use by kids
* This File Includes:
Full Android Source Code (Android Studio Ready Project).
Full Documentation which includes detailed explanation with screenshots.
For special changes or Reskin services, please contact us.